The AURA guide : a sustainable urban planning guide implementing the 2030 Agenda that real estate developers and architects must follow to submit their building permit to the municipality, dealing with all SDG's but focusing on SDG 11
Description

Intro

Since 2011, in Montpellier, all architects and real estate developers have to follow an urban planning guide and fulfil an indicator grid before submitting their building permit to the municipality. Each project is rated according to sustainable development criteria and if a project does not fulfil the requirements, a mediation begins in order to upgrade it.<br />
After several years of operation, the municipality of Montpellier is working on a new version of the guide, which will be published in the first semester of 2019 and will include all of the 17 SDG's, even if focusing more on SDG11.

Objective of the practice

The AURA guide is an effective tool to implement the 2030 Agenda because development and construction actions have a strong impact on all global indicators in a city with demographic and economic growth: from reducing poverty to fight against global warming and pollution, from preserving agricultural land to limiting energy and water consumption, etc. Thus, the City of Montpellier has adopted a proactive urban policy based on management principles recognized as virtuous in terms of social, environmental and economic development. Even if it takes into account multiple technical criteria, humans are at the heart of the AURA guide, to left no one behind.<br />
<br />
The AURA guide follows three main goals: to inspire architects and real estate developers by spreading good practices and innovation, to provide upstream assessment of urbanistic projects and finally, to help the architects and developers upgrading the project before its implementation. Moreover, the City applies the AURA guide to all its public projects.<br />
<br />
The guide is divided into three segments corresponding to different scales and times: the time of the conception of the project (city scale), the time of the building up (discrict scale) and the time when inhabitants live in it (individual scale).<br />
<br />
Each segment includes transversal indicators, which rate the project, and each indicator deals with several sustainable development goals and targets of the 2030 Agenda.<br />
<br />
Let's take some examples.<br />
In the first segment regarding the conception of the project, we can find the indicator "land preservation". It relates to SDG 2 by preserving agricultural land and encouraging local food consumption (2.3; 2.4), but it also relates to SDG 14 by limiting nutrient marine pollution from land-based activities (14.1) and to SDG 15 by protecting biodiversity and territorial ecosystems (15.1; 15.9).<br />
So the urbanistic project will be rated regarding its urban sprawl, its preservation of green spaces and its ability to regenerate wasted industrial land. Concerning the City of Montpellier, it has adopted a global urban plan that maintains the two third of the territory in natural and agricultural land, while constraining 60% of the new constructions to be built on wasted industrial land.<br />
In the second segment regarding the building up, we have the indicator "access to low-impact mobility". It relates to SDG 3 by preserving the air quality (3.9), to SDG 13 by dealing with the reduction of greenhouse gas emissions of the transport sector (13.2) but also to SDG 9 by taking into account all private and public infrastructures and innovations that encourage low-impact mobility (9.1), such as bike-share service or car-pooling areas. Another example: the indicator "energy consumption" directly relates to SDG 7 and encourage projects with thermal insulation and renewable energy production plants on the roof.<br />
In the third segment regarding the individual scale, the indicator "social diversity" especially relates to SDG 1, by promoting social housing (1.4) and to SDG 10 by implementing mandatory social diversity inside buildings and thus, promoting the social inclusion of all (10.2).

Partners

The AURA guide is the tool Montpellier uses to oversee private and public urban projects in order to ensure they are respectful of an inclusive and sustainable urbanisation that benefits to all the inhabitants. The municipality has consulted a board of architects and real estates to make sure the guide and the grid were relevant and operational. Start-ups and companies are also associated to promote the best practices and innovation. Besides, the citizens are always consulted for every public project. Finally, the French Ministry of the environment is currently interested to extend the guide to other cities in France.

Implementation of the Project/Activity

There is two main steps of this project lead by the municipality. First, the redaction of the guide and the choices to be made to establish sustainable development priorities applying to urban planning. Then, the support of the municipality provided to architects and real estate developers to ensure the monitoring of their project and the best achievement of the indicators.

For any private urban project, the project promotor has to fulfil the grid of indicators through a self-evaluation. A team of ten public servants called "instructors" works on the analysis of the urban projects submitted, based on the guide and the grid of indicators. If the project submitted has to be improved, the municipality begins a dialogue with the project promotor. We call this method: "negotiated urban planning". Finally, after having been improved, the project is presented to the Mayor, when attributing the building permit.

The projects lead by the municipality or other public organisations must follow the same track and respect the AURA guide: it is a shared responsibility.

Based on our experience, we are renewing these procedures to edit the new guide, focused on the 2030 Agenda.

With the help of a design office specialized in sustainable development, the municipality conducts several meetings: with a board of architects and real estate developers, with a board of start-ups and innovative companies, and with a board of all the municipality&#39;s directors representing all thematic. This new version of the guide aims at taking more into account the experience of the people who uses it on a daily basis. It also aims at adopting a more cross-sector approach in compliance with the 2030 Agenda. It remains mandatory for the project promotor and determines the attribution of the building permit.

In 2019, the city of Montpellier will set a communication campaign promote the AURA guide to reach architects and developers before they submit their project in order to inspire them and enhance the diffusion of innovative and good practices. The municipality will also make the AURA guide more accessible to the public and include the citizens during a public consultation before the final edition of the new version.

Results/Outputs/Impacts

Thanks to the AURA guide in Montpellier, we notice a cultural integration among the architects and real estate developers, who include better upstream sustainable development indicators.

The AURA grid needs to be filled for all urban operations of more than 5 dwellings. All projects meeting this criterion must submit it at the same time than their application for planning permission. Thus, we can say that all the promoters and architects of the city wanting de build a urbanistic project in Montpellier have one day been called to fill it. Since 2013, it represents more than 600 cases (with 90 cases in 2018).

For a large majority of the projects submitted, the instructor handling the case tries to improve the project in the fields where it has a bad rating on the AURA grid. Whenever it is possible, the instructor, in close relation with the project promotor, pulls the project up in terms of sustainable development. Some classic examples are the preservation of land, the protection of nature and trees, the construction of bike rooms on the ground floor, the building of more social housings, the choice of an architecture that is more resilient to sun exposition in a Mediterranean context etc.

The improvement of projects is almost systematic because they are never perfect from a regulatory point of view and in terms of comfort of housing and sustainability.

The review of the project has a limited financial cost but can be time consuming, even according tp architects and developers. The cost of land is much more affecting the exit prices of housing but the city still manages to avoid too much speculation. For instance, the preservation of remarkable trees (SDG15) is not expensive but requires some adaptations of the project in the design phase as in the construction phase. This applies also to the creation of larger dwellings to benefit from bioclimatic architecture ensuring draughts in a context of warm summers (SDG13), preventing the use of energy consuming air-conditioning (SDG7), or the construction of basins near the buildings to be resilient to the local Mediterranean floods increasing due to climate change (SDG13).

Furthermore, the projects gain new features that were not originally natural, especially regarding social practices. For instance, the installation of shared vegetable gardens at the bottom of the buildings plays a significant role in reducing social exclusion, inequalities and hunger due to poverty, (SDG1, SG2 and SDG 10).

For this reason, adding the 2030 Agenda to the new version of the AURA guide is very valuable. More than targets, it is a method permitting to think about all the aspects of sustainable development and to reflect on one decision's impact on all the other SDGs in a virtuous spiral.

Since the use of the AURA guide, the French Ministry of the environment have awarded the city of Montpellier for its sustainable urban planning with the national label "eco-district" for four operations: Parc Marianne, Grisettes, Rive-Gauche and EAI. It represents 8074 housings

Enabling factors and constraints

One of the main enabling factor that helped the practice to succeed is a structural factor: no one can build a project in Montpellier without the approval of the municipality through a building permit. Thanks to the AURA guide and the grid of indicators, the city of Montpellier is able to make a detailed analysis of the projects before they take shape. The demographic context of significant growth in Montpellier also allows the city to be more challenging because the competition among architects and developers is strong.

However, even if the AURA guide and grid are mandatory, the architects and real estate developers work on a voluntary basis. Therefore, the mediation and dialogue between the city and the project promotor is essential through "negotiated urban planning". It demands a genuine change management in the habits of the construction industry, which has to take into account the 2030 Agenda.

However, this voluntary approach can be an asset, because the self-evaluation and then the dialogue with the municipality ensure the accountability of the actors. The guide, as a non-regulatory tool, is also easy to adapt, which has been done several times with the stakeholders through the years.

The AURA guide finally helps in improving the links between the public and the private sector and completes the traditional urban planning documents. Instead of building the city apart, there is a more narrow dialogue. The city, which supports a broad vision of urban planning on a large scale, works more closely with architects and developers, who support projects from a building to a small district. On the other hand, the AURA guide helps the city to analyse the new needs in public equipment or public service due to urban development.

Concerning the limits, there is a major improvement to bring to the AURA guide and scheduled in 2019: it did not apply for rehabilitations and tertiaries programs (offices). The municipality will also demand flexible projects, including modular architecture that can adapt easily to new technologies, to new climatic conditions or to new social practices.

Sustainability and replicability

In the long term, the municipality promote the AURA guide to ensure a sustainable urban development not only focused on technical criteria but also environmental, economic and more importantly social ones. While achieving SDG 11 "make cities and human settlements inclusive, safe, resilient and sustainable", the majority of the sustainable development goals are treated. This allows the acculturation of developers and architects but also of the city itself, which must ensure the coherence of its urban planning, its infrastructures and the buildings.

There is a strong investment of the municipality in this project, which gathers a team of at least fifteen people. The benefits may not be financial, but henceforth the city of Montpellier is known for its quality of life and its sustainable development.

The AURA guide also deals with the SDG 17, especially promoting a global partnership in sustainable development that mobilize and share knowledge, expertise, technology and resources. Through its cooperation with its twin cities and partners, the city of Montpellier insists in exchanging good practices. The new version of the AURA guide will include for each indicator a part dedicated to international cooperation and planet scale actions. It will highlights some specificities that interest architects and developers from Montpellier in a Mediterranean context, with the highlights of Fès experience concerning architecture, of Madrid concerning public mediation, of Palermo concerning vulnerable people's integration, but it will also deal with other geographical and cultural contexts. The work with the French Ministry of the environment is also currently in progress to adapt the AURA guide to all cities from France. Thanks to its cooperation culture, the city of Montpellier will promote this useful urban planning tool within international cities networks.

Conclusions

According to the World Bank, more than half of the world population lives in cities. In France, it is more than 80%. Cities have a huge responsibility and a key role to play to implement the 2030 Agenda.<br />
<br />
The city is the place where the population is concentrated, where pollution has its higher rates and which represents a pole of consumption of space, energy, water or materials.<br />
Thus, the act of planning the city and building is not neutral: the residential and tertiary sector (shops and offices) is provoking at least 23% of all greenhouse gas emissions, not to mention transport and agriculture. Local authorities have a vital role to play and are able to respond quickly and concretely to these issues. The city of Montpellier, long involved in an eco-responsible policy, intends to be exemplary in this area thanks to its urban planning tool: the AURA guide. This requires an intervention on all levels to limit the ecological footprint of the city and leave no one behind, with the integration of the 17 objectives of sustainable development. Through the controlled development of the city, the municipality wants to install the conditions of realization of the Agenda 2030.<br />
<br />
The AURA guide is willing to revolutionise the way of conceiving and achieving the city: it is developed through a partnership approach between those who build the city, those who are elected to lead it and those who live in it. The integration of the different scales is essential: from the vision of the sustainable city with the organization of neighbourhoods, infrastructures and public facilities, to the construction of the buildings and the way the citizens live in it. <br />
<br />
Finally, even if it uses the AURA guide for each urban operation, the city of Montpellier consults the citizens for every public projects. 300 public reunions and consultations have been lead during the past 5 years, because the final decision always have to be taken by the people who live in the city.

Other sources of information
SDGS & Targets
Deliverables & Timeline
Resources mobilized

Resources

Other, please specify

Team of 15 public servants and more than 100 000€ for the edition of the AURA guide.
Partnership Progress
Feedback

There are currently no comments. Please log in to comment.
False
Action Network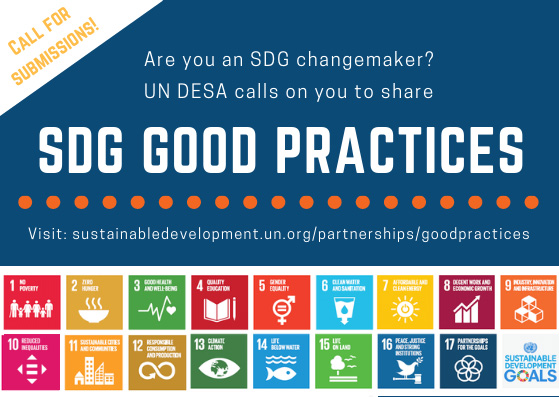 This initiative does not yet fulfil the SMART criteria.
Timeline
01 January 2019 (start date)
01 January 2019 (date of completion)
Geographical coverage
Located in the South of France, in the Mediterranean area, near the Sea, Montpellier is the 7th city of France with 282 143 inhabitants (2018).
Website/More information
N/A
Countries

Contact Information