Suwon City's Cloud Refrigerator With Participation Of The Village Community And The Citizens
Local Sustainability Alliance of Korea ( )
Description

Intro

cloud refrigerator project. Anyone can get a food from this refrigerator. Via sharing food , We can reduce food trash for keeping our earth. Also can care our neighbor

Implementation of the Project/Activity

- The First Practical Project, Beginning Of Shared Refrigerator Project In December 2017, citizens, companies, Suwon Council for Sustainable Development, and Suwon City reviewed and specified policy plans and major action plans for implementation projects, starting with a shared refrigerator project meeting. Location, operator recruitment plan), etc. were discussed and the basic operation direction was derived. - Based On Mutual Trust, From The First Shared Refrigerator To Nineteen Shared Refrigerators The shared refrigerator was implemented at the same time as the project conference, and in January 2018, the first coffee page of the Ecological Transportation Cultural Cooperative Association in Gosaek-dong, Suwon was opened. In the initial stage of operation, several problems such as conflict with the operator due to food monopoly of some users appeared. However, through several operator meetings, user consent rules were established, and solutions were prepared by monitoring the operator's log and sharing pending issues. In addition to regular training of the operator, an easy-to-read guide for using shared refrigerators was produced to culture shared refrigerators. Settled in the village, and the entire village became the basis for managing the shared refrigerator. The food monopoly of users who became familiar with the user rules also gradually stabilized, and the positive signals of these shared refrigerators became the starting point of the installation of 19 shared refrigerators in various places in Suwon. Above all, the dedicated and voluntary participation of the person in charge of managing shared refrigerators is becoming an important center point for the stable operation of food and the spread of business. As users' trust in food was built up and communication increased from village to village, it became a driving force to restore the village community, and the shared refrigerator operated by the village became an important value. - Anyone Can Store Food And Anyone Is Welcome To Eat From The Shared Refrigerator Many people who first encounter 'shared refrigerator' wonder- whose refrigerator is this? Why was it installed? They also wonder how to use it and who stores the food and who is allowed to eat from it. Even with an instruction pamphlet, 'Everyone can put food and everyone can take it', people still ask if anyone can take it or if the person takes the food with them. A shared refrigerator can be used by anyone who needs food, and anyone with leftovers can share it. Users' satisfaction is high because sharing can be practiced through the medium of a shared refrigerator, compared to sharing that is directly exchanged. As the value of sharing spreads and the story of the community emerges, the village community becomes a center point for restoration. - Organizations And Citizens That Support Shared Refrigerators Are All Long Legs The operation of the shared refrigerator is conducted quite organically. Suwon City Volunteer Center, School Meal Support Center, Suwon City Social Enterprise Council, Hansalim, Hanaro Mart, Healthy Food Citizen Network, Suwon Green Trust, etc are all part of the shared refrigerator program. There are a wide variety of support groups. Not only civic groups, but also various sharing and sponsorships such as Kalguksu House, Bakery, Pizza House, Jjajangmyeon House and Local Restaurant Sharing, Saemaul Women's Association, Village Volunteer Group, and Rice Tea of Love can participate in the program. Anyone can become a support organization for shared refrigerators and share food. These intermediate applicants and each shared refrigerator operator are grasping and sharing the status of the shared refrigerator operation and food supply in real time through online SNS as well as offline activities. Through the operation plan of food support organizations through such comprehensive on-site conditions, food in the shared refrigerator can be secured and supplied in a stable, continuous manner. Furthermore, public institutions, such as the Community Security Council and the Administrative Welfare Center, are working together to resolve food blind spots by discovering and linking targets that need special support. - We Are All Owners Of Shared Refrigerators. You Are Not Just A Supplier And Just A User. Users of shared refrigerators installed in villages are neither an extremely vulnerable nor an extremely marginalized neighbors. There is not a designated person who can store food inside the refrigerator. Few apples that were stored by a villager who wanted to return something as a thankful gift can be a valuable food for someone else. In the future, the sharing and participation of the youth who are the owners of the future society will be more meaningful. The 'Sustainable Development School Ecological Platform Project', which provides education to increase awareness of healthy food and ecological environment classes using urban gardens (eco-friendly, local food), allows students who have received dietary education to think about food sharing. A series of education shared in the shared refrigerator is to help spread the value of the shared culture of sharing and community. In 2019 alone, 8 schools and 195 people participated, encouraging young students to participate in implementing the Sustainable Development Goals. It is also important to measure user satisfaction. User interviews conducted at 2 locations and 46 people in 2019 are reflected in improving the quality of the operation of shared refrigerators and supplementing problems, and will continue to complement each other through continuous monitoring in the future.

Results/Outputs/Impacts

-Representative Examples of Sharing the Values of SDGs The food sector discussed in the process of monitoring the implementation of the Sustainable Development Goals also influenced the direction of Suwon City's municipal administration, laid the foundation for the establishment of the "Suwon City Food Basic Plan," and contributed to the spread of shared culture in Suwon City. In addition, the shared refrigerator is acting as a central point that builds the basis for the foundation of a village community between the operator and the residents, creating a synergy that creates new space such as providing space for working mom's cooking classes. It has become an opportunity for community restoration and practicing sharing culture. With the voluntary participation of the citizens with genuine interest in volunteering, the shared refrigerator medium is becoming a benchmark in various other regions that as it embodies genuine governance participated by various stakeholders with cooperation between the public and private sectors. Projects can be promoted based on an organic network with the local communities, and the shared refrigerator medium will be a representative case that integrates Suwon City Sustainable Development Goals 1, 4, 6. 7 and UN Sustainable Development Goals 1, 2, 3, 10, 11, 12, 13. - May The Sustainable Value Of Shared Refrigerators Spread In Every Village And Alley Although the ultimate goal of the shared refrigerator practice project is to eliminate food blind spots, blind spots still exist. For this reason, unfortunate stories are often reported on the news. It's not just the food sector. 'Sustainability' and 'sustainable development goals' have become more important after Covid-19 pandemic shook our daily lives, accelerating climate change and risking job stability. The operator of the shared refrigerator is both a practitioner and implementer of SDGs. Through the shared refrigerator, the integrated sustainable development goal is implemented, and the value naturally penetrates into everyday life. Suwon City's Sustainable Development Goals have been made up of the participation of various stakeholders from goal setting to implementation. We hope that the value of the Sustainable Development Goals contained in shared refrigerators in each village and alleys will spread and help become a sustainable city where humans and the environment can coexist. Quoting an operator of the shared refrigerator, in 2030 we hope that we can look back on the shared refrigerator project and proudly say, it has allowed us to create a sustainable village with "the miraculous experience that moved the world through the shared refrigerator medium."  

Enabling factors and constraints

participate Various stake holders, Operation based on the voluntary participation and trust of citizens;

Sustainability and replicability

this project already spread out to other cities in Gyeonggi-do such as ha nam city Seongnam City, Hwaseong City, Icheon City, Yongin City, Gwangju City, Jeonju city Jeollabuk-do It is a representative example of SDGs practice, which has low initial costs and can be installed as a network base with local social organizations and can achieve SDGs goals.

Other sources of information

COVID-19 Impact

In this covid 19 season, poor people cannot eat at Food service But cloud refrigerator can be operated in a non-face-to-face.
SDGS & Targets
Deliverables & Timeline
Resources mobilized
Partnership Progress
Feedback

There are currently no comments. Please log in to comment.
False

This initiative does not yet fulfil the SMART criteria.
Timeline
01 November 2017 (start date)
01 January 2025 (date of completion)
Other beneficiaries
People who live in Suwon-si, Suwon-si, Suwon Council for Sustainable development
More information
Countries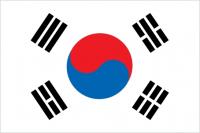 Contact Information
DooKyoung, Suwon City's Cloud Refrigerator With Participation Of The Village Community And The Citizens