Description

Intro

The '100 Hotspots: socially excluded vulnerable communities and SDGs in India' envisions creating evidence for socially and economically excluded communities and track their status vis-a-vis the national development/SDG standards with the purpose of promoting their inclusion. The evidence is important to recognising invisible communities and building their agency for specific policy and provisions in their favour. To make this effort sustainable and far-reaching, 'Open SDG clubs' are established at the regional and national level to collaborate and peer learn across communities, strategies and action point to uphold the objective -'Leave No One Behind'.

Implementation of the Project/Activity

The '100 Hotspots' project was implemented with 35 communities, impacted by socio-cultural and economical vulnerabilities, across India. The focus was on generating evidence through community-driven data and thus hinged upon the participation of volunteers from the community, who got a two-day training on data collection and practiced using the app-based platform and were supported by concurrent monitoring and handholding support, as needed. This was done with support from Amnesty International, GIZ, BfdW, IRW, and Save the Children. As a further step, the SDG Clubs were established as resource centers engaged in networking, capacity-building, research, and data collection. Each club built a database of stakeholders identifying partner CSOs, experts, academics, government officials, media persons, etc. in the region for further outreach and engagement on SDGs. Community consultations were organized to bring together expert knowledge and the lived experiences of select vulnerable communities to evolve informed strategies promoting their rights and inclusion. The SDG Clubs also generated community-driven data using different approaches such as household surveys, FGDs, interviews with key informants to create a rich repository of knowledge on the status of vulnerable communities in India. As part of the capacity-building, three training modules have also been developed for community-driven data collection, promoting SDGs in the local context with a focus on vulnerable communities, and using the SDG framework for community mobilization and policy engagement with local governments. The project information also engages with the global initiatives to promote the 'LNOB' and 'Community-driven data' for accelerating the SDG purpose.

Results/Outputs/Impacts

- 5 reports covering 3500 households from 35 vulnerable communities in 12 states of India; two with focus on the challenges of vulnerable communities in urban areas and children of vulnerable communities. These were used to advocate for recognising and generating local, community-driven data through results showing national aggregate data is not enough for truly achieving SDGs. - Academic papers and data-based reports were developed by the clubs. The focus was on a select number of communities and SDGs, but the findings accounted for community narratives and showed the unequal progress on SDGs among vulnerable communities. - The networking and engagement through clubs also resulted in case studies on inter-sectional vulnerabilities and good practices which enhanced knowledge and forced importance on recognising contextual realities in the development dialogue. - 3 training modules were developed on SDGs and their relevance, their use for local policy engagement and community-based data collection

Enabling factors and constraints

Given the extensive nature of the CSO network in India, the clubs were able to build on the same for outreach with local, community-led organizations and bring together civil society expertise on different goals. The involvement of experienced professionals from the civil society to anchor and guide the SDG Clubs helped in strengthening the entire process and ensuring continuity and long-term engagement with the clubs. A key constraint was the limited in-person interaction due to restrictions caused by the COVID-19 pandemic. With low internet density and connectivity issues, outreach to remote areas was severely restricted. This also limited the scope for physical data collection, with data managers having to resort to alternate means, such as digitized questionnaires or telephonic interviews, to collect data. Diversity, complexity and intersectionality of the disadvantages across multiple communities requires expertise and experience to understand their narratives and recommend effective strategies.

Sustainability and replicability

Each of the clubs is anchored by organizations with a history of engagement with vulnerable communities and strong grounding in the region. This has resulted in robust, decentralized clubs for long term engagement with local communities and CSOs. The clubs have also developed a roadmap to expand their outreach and engage with stakeholders from different corners of the country. A long-term vision is of the SDG Clubs acting as a resource hub for the CSOs in the region. The idea is to institutionalize a 'whole-of-society' approach with different stakeholders at the sub-national, national, regional and global levels to take forward the agenda of community-driven data and LNOB in the SDG process in India.

Other sources of information

COVID-19 Impact

The COVID-19 pandemic coupled with the social and economic lockdown has had a disproportionate impact on the vulnerable communities, spiraling from a health crisis to a socio-economic crisis. However, the paucity of government data on these communities results in policies and welfare schemes not being aligned to their specific challenges and needs. To bridge this data gap, the SDG Clubs have built on the data generated during the 100 Hotspots study and, using different data collection methodologies, prepared reports on the status of vulnerable communities in India and the impact of the COVID-19 pandemic on these communities.
SDGS & Targets
Deliverables & Timeline
Resources mobilized
Partnership Progress
Feedback

There are currently no comments. Please log in to comment.
False

This initiative does not yet fulfil the SMART criteria.
Timeline
01 October 2018 (start date)
31 January 2021 (date of completion)
Other beneficiaries
Key beneficiaries- socially excluded vulnerable communities and in difficult to reach terrains from different regions of India, such as migrant workers, fisherfolk of Loktak Lake, urban poor, persons with disabilities, families of victims of extrajudicial killings, among others supported with data and evidence on their status and progress on SDGs. Key stakeholders and partnerships- Civil society organizations in India ranging from small community-led and community-based organizations to national and regional ones; academia; media; government officials (at the local, regional and national levels).
More information
Countries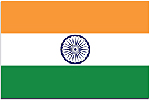 Contact Information