The Coalition for Disaster Resilient Infrastructure (CDRI)
United Nations Office for Disaster Risk Reduction (

United Nations / Multilateral body

)
Description

Intro

The Coalition for Disaster Resilient Infrastructure (CDRI) – established in 2019 under the leadership of the Government of India and with the support UNDRR is a multi-stakeholder global partnership of national governments, UN agencies and programmes, multilateral development banks , the private sector, and academic institutions. CDRI aims to promote the resilience of infrastructure systems to climate and disaster risks, thereby ensuring sustainable development. It seeks to rapidly expand the development and retrofit of resilient infrastructure to respond to the Sustainable Development Goals imperatives of expanding universal access to basic services, enabling prosperity and decent work.

Implementation of the Project/Activity

The CDRI supports countries to upgrade their systems to ensure disaster and climate resilience of existing and future infrastructure, in alignment with the Sustainable Development Goals, the Paris Agreement on Climate Change, and the Sendai Framework. Membership in the CDRI is open to all entities, subject to the approval of the governing council. The CDRI pursues its mission by: (i) Raising awareness at all levels, of the benefits of resilient infrastructure systems, and building linkages with other relevant initiatives to achieve this; (ii) Serving as a platform where knowledge is generated and exchanged on multiple dimensions of disaster and climate resilient infrastructure; (iii) Enhancing nationally and regionally appropriate standards, codes, specifications and guidelines for the planning, design, operation and maintenance of infrastructure systems; (iv) Enhancing capacities and practices to reduce infrastructure damages and losses and consequent interruption of basic services and economic activity, from disasters and climate change; (v) Enabling technological and institutional innovation for resilient infrastructure systems; (vi) Making available technical expertise to assist countries to develop resilient infrastructure in accordance with their disaster and climate risks and resources; (vii) Advocating for financial arrangements, including risk transfer, that support development of resilient infrastructure; and (viii) Assisting countries to adopt appropriate risk governance arrangements and strategies for resilient infrastructure.

Results/Outputs/Impacts

For countries that are in the early stages of infrastructure development, the Coalition provides access to good practices to develop appropriate standards as well as regulatory mechanisms to manage infrastructure development in a manner that fosters resilience. For countries at an advanced stage of infrastructure development, CDRI provides an opportunity to engage with the development of robust infrastructure systems that are interconnected globally. As with other nations, the challenge for them is to transform how infrastructure is designed, constructed, operated and maintained, and develop the financial incentives, standards, governance arrangements and capacities that are required to facilitate the resilience of infrastructure to extreme events and changes in future hazard patterns, while fulfilling the commitment to leave no one behind.

Enabling factors and constraints

The strength of the CDRI is in it's partnerships, which enable experience sharing, collaborative research projects, technical assistance, and capacity building to address the needs of it's members. A large share of the estimated financial requirements of CDRI are covered for the first five years of operation. There are no obligations for members to make financial contributions, but they may make voluntary or in-kind contributions at any time.

Sustainability and replicability

CDRI brings together a multitude of stakeholders to create a mechanism to assist countries to upgrade their capacities, systems, standards, regulations and practices with regard to infrastructure development in accordance with their risk context and economic needs. Its success will be reflected in the quality of technical support it is able to provide, and the capacity development it is able to support for the development of disaster resilient infrastructure in the participating countries. The CDRI also serves as a platform for relationship development and cultivation between its members. This model could be replicated to enable the attainment of other SDGs.

Other sources of information

COVID-19 Impact

In line with the Sendai Framework and its core provisions, CDRI will support efforts to build back better from COVID-19 impacts towards the attainment of the 2030 Agenda. The Sendai Framework recommends strengthening disaster resilient public and private investments through structural, nonstructural and functional disaster risk prevention and reduction measures in critical facilities. It encourages the revision of existing or the development of new building codes, standards, and rehabilitation and reconstruction practices at the national or local levels. It calls for the promotion of proper design and construction, including the use of the principles of universal design and the standardization of building materials; retrofitting and rebuilding; and nurturing a culture of maintenance.
SDGS & Targets
Deliverables & Timeline
Resources mobilized
Partnership Progress
Feedback

There are currently no comments. Please log in to comment.
False

This initiative does not yet fulfil the SMART criteria.
Timeline
21 September 2019 (start date)
31 December 2030 (date of completion)
Entity
United Nations Office for Disaster Risk Reduction (UNDRR)
Other beneficiaries
The CDRI is an inclusive multi-stakeholder platform led and managed by national governments. Membership is open to all countries. In addition to the country members included under "Geographical Coverage" above, partners include the Asian Development Bank, United Nations Development Program (UNDP), United Nations Office for Disaster Risk Reduction (UNDRR), the World Bank, and ARISE: The Private Sector Alliance for Disaster Resilient Societies.
More information
Countries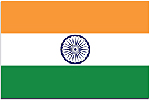 Contact Information
Abhilash, Head for Infrastructure Resilience & Deputy of Intergovernmental and Partnerships Branch