A global alliance to improve water security through promoting rainwater harvesting and storage for households, schools and health centres; for agriculture and ecosystems; and for urban climate resilience
International Rainwater Harvesting Alliance (IRHA) (

Non-governmental organization (NGO)

)
Description

Description

The initiative aims at promoting Rainwater Management in response to international agendas (SDGs 2, 6, 13) and to integrate rainwater management as a sustainable solution to climate extremes (drought, flooding, loss of soil, etc.).
More specifically, the commitment focuses on strengthening initiatives, synergies and networking in the promotion and dissemination of rainwater harvesting (RWH) systems as a sustainable, effective and appropriate solution to the challenges of climate change.

As a global alliance of rainwater harvesting practitioners, IRHA and its partners commit themselves to continue to promote and facilitate through training, standardization and demonstration to foster increasing access to suitable rainwater harvesting solutions to enhance water security for households and institutions, so far left behind, for sustainable agriculture and watersheds, and for commercial establishments (factories, hotels) that are water intensive.

Current water supply coverage still leaves out 7 to 11% of the world population. Households do not have ready access to safe water or face seasonal shortages. Remoteness and physical difficulties may prevent centralized water services to arrive for quite some years. Rainwater harvesting and safe storage offers a solution up to 6% of the world population as a regular supply or as a supplement. Schools and healthcare centre similarly face water shortages and can benefit from rainwater collection and safe storage.

Rainwater harvesting is insufficiently valued as a water supply option mainly because storage is deemed expensive. Households view it differently as they collect rainwater by any means possible to offset the inconvenience and costs of the lack of a regular supply.

Adequate public awareness together with local knowledge and skills on water storage technologies and management will help diffuse the practice of rainwater harvesting raising water security and resilience. In the process the Alliance will also encourage the private and public sector to adopt rainwater harvesting practices to reduce the water footprint of their operations.

The Rainwater Harvesting Alliance is networking and collaborative entity composed of several national rainwater harvesting promotion and capacity development associations. National associations provide information about key benefits of rainwater harvesting further focusing on training and capacity building, knowledge sharing and policy development. Members work together to raise the profile of rainwater harvesting through events, joint publications and international conferences. Regular webinars and information sharing channels will be used to strengthen the local knowledge and capacity.

The Rainwater Harvesting Alliance is gradually gaining capacity in effective promotion of specific techniques and approaches through exchange of experiences and participation in each other's conferences. The Alliance members aim to work with funding agencies to develop joint demonstration projects in domestic and institutional water supply, in agriculture and watershed restoration, in ecosystem services and urban rainwater management. Projects will vary according to context and will be implemented by local NGO partners, in collaboration with all relevant stakeholders.

Expected Impact

The Alliance will develop an explicit collaborative structure, in which Alliance members/partners represent the IRHA as appropriate. Knowledge capital is produced internally jointly by and for Alliance members. The Alliance includes and supported actors who share the RWH theme and promotes RWH at national and international levels.
The impact of the Alliance, and its national members, will be in the growing implementation of rainwater harvesting and management related projects and project components in all Alliance countries (SDG 17). Every year 1-3 additional national rainwater associations are expected to become members of the Alliance and will further strengthen the national capacity to develop and update rainwater harvesting and management policy and promote and implement projects that will expand water supply services and agricultural water storage. As a result water security at home and in the community will improve, raising livelihoods and economic resilience.
The improved water security will contribute to health (SDG3) through safe water (SDG6) for the household and more water for personal hygiene (incl.menstrual); to education (SDG4) as girls in particular will be able to attend school regularly, to end hunger and improve nutrition (SDG2) as rainwater near the house will enable the household to grow vegetables and hold some livestock.
Using climatewise water management techniques, conservation combined with sustainable land management will contribute to sustain and strengthen watersheds and their ecosystems (SDG 15).
Rainwater harvesting and management is also pertinent to industry and cities. Large manufacturing complexes can reduce their water footsteps by collecting and managing the rain that falls on their property (SDG 9). In the city, buffering of rain, managed artificial recharge, and various other ways to use rain before it runs off can be used to reduce water shortages and have sufficient water available for greenery, thus also reducing heat stress (SDG 11).
At a higher administrative level, Alliance members will come forward to advise government on broader policy objectives related to water resources management, nature-based solutions and urban rainwater management, among others.
It will eventually lead to national capacity to close the gap to universal coverage on SDG 6.1, and contribute to more climate resilient agricultural practices, watershed restoration and ecosystem protection, and water sensitive urban adaptation, by 2030.

Partners

Rainwater Cambodia (RWC, Cambodia); Lanka Rainwater Harvesting Forum (LRHF, Sri Lanka); South Asia Rainwater Network (SARNET, Sri Lanka); Clean Water - Healthy Village (Netherlands); Rainwater Harvesting Association of Malawi (RHAM, Malawi); Rain for All (South Korea); American Rainwater Catchment Systems Association (ARCSA, USA); Asociación Mexicana de Sistemas de Captación de Agua de Lluvia A.C. (AMSCALL, Mexico); Associação Brasileira de Capitação e Manejo de Água de Chuva (ABCMAC, Brazil); Association senegalaise pour la gestión de pluie (Senegal)
SDGS & Targets

End hunger, achieve food security and improved nutrition and promote sustainable agriculture

By 2030, end hunger and ensure access by all people, in particular the poor and people in vulnerable situations, including infants, to safe, nutritious and sufficient food all year round

Prevalence of undernourishment

Prevalence of moderate or severe food insecurity in the population, based on the Food Insecurity Experience Scale (FIES)

By 2030, end all forms of malnutrition, including achieving, by 2025, the internationally agreed targets on stunting and wasting in children under 5 years of age, and address the nutritional needs of adolescent girls, pregnant and lactating women and older persons

Prevalence of stunting (height for age <-2 standard deviation from the median of the World Health Organization (WHO) Child Growth Standards) among children under 5 years of age

Prevalence of malnutrition (weight for height >+2 or <-2 standard deviation from the median of the WHO Child Growth Standards) among children under 5 years of age, by type (wasting and overweight)

Prevalence of anaemia in women aged 15 to 49 years, by pregnancy status (percentage)

By 2030, double the agricultural productivity and incomes of small-scale food producers, in particular women, indigenous peoples, family farmers, pastoralists and fishers, including through secure and equal access to land, other productive resources and inputs, knowledge, financial services, markets and opportunities for value addition and non-farm employment

Volume of production per labour unit by classes of farming/pastoral/forestry enterprise size

Average income of small-scale food producers, by sex and indigenous status

By 2030, ensure sustainable food production systems and implement resilient agricultural practices that increase productivity and production, that help maintain ecosystems, that strengthen capacity for adaptation to climate change, extreme weather, drought, flooding and other disasters and that progressively improve land and soil quality

Proportion of agricultural area under productive and sustainable agriculture

By 2020, maintain the genetic diversity of seeds, cultivated plants and farmed and domesticated animals and their related wild species, including through soundly managed and diversified seed and plant banks at the national, regional and international levels, and promote access to and fair and equitable sharing of benefits arising from the utilization of genetic resources and associated traditional knowledge, as internationally agreed

Number of (a) plant and (b) animal genetic resources for food and agriculture secured in either medium- or long-term conservation facilities

Proportion of local breeds classified as being at risk of extinction

Increase investment, including through enhanced international cooperation, in rural infrastructure, agricultural research and extension services, technology development and plant and livestock gene banks in order to enhance agricultural productive capacity in developing countries, in particular least developed countries

The agriculture orientation index for government expenditures

Total official flows (official development assistance plus other official flows) to the agriculture sector

Correct and prevent trade restrictions and distortions in world agricultural markets, including through the parallel elimination of all forms of agricultural export subsidies and all export measures with equivalent effect, in accordance with the mandate of the Doha Development Round

Agricultural export subsidies

Adopt measures to ensure the proper functioning of food commodity markets and their derivatives and facilitate timely access to market information, including on food reserves, in order to help limit extreme food price volatility

Indicator of food price anomalies

Ensure healthy lives and promote well-being for all at all ages

By 2030, reduce the global maternal mortality ratio to less than 70 per 100,000 live births

Proportion of births attended by skilled health personnel

By 2030, end preventable deaths of newborns and children under 5 years of age, with all countries aiming to reduce neonatal mortality to at least as low as 12 per 1,000 live births and under-5 mortality to at least as low as 25 per 1,000 live births

Under-five mortality rate

By 2030, end the epidemics of AIDS, tuberculosis, malaria and neglected tropical diseases and combat hepatitis, water-borne diseases and other communicable diseases

Number of new HIV infections per 1,000 uninfected population, by sex, age and key populations

Tuberculosis incidence per 100,000 population

Malaria incidence per 1,000 population

Hepatitis B incidence per 100,000 population

Number of people requiring interventions against neglected tropical diseases

By 2030, reduce by one third premature mortality from non-communicable diseases through prevention and treatment and promote mental health and well-being

Mortality rate attributed to cardiovascular disease, cancer, diabetes or chronic respiratory disease

Strengthen the prevention and treatment of substance abuse, including narcotic drug abuse and harmful use of alcohol

Coverage of treatment interventions (pharmacological, psychosocial and rehabilitation and aftercare services) for substance use disorders

Alcohol per capita consumption (aged 15 years and older) within a calendar year in litres of pure alcohol

By 2020, halve the number of global deaths and injuries from road traffic accidents

Death rate due to road traffic injuries

By 2030, ensure universal access to sexual and reproductive health-care services, including for family planning, information and education, and the integration of reproductive health into national strategies and programmes

Proportion of women of reproductive age (aged 15-49 years) who have their need for family planning satisfied with modern methods

Adolescent birth rate (aged 10-14 years; aged 15-19 years) per 1,000 women in that age group

Achieve universal health coverage, including financial risk protection, access to quality essential health-care services and access to safe, effective, quality and affordable essential medicines and vaccines for all

Coverage of essential health services

Proportion of population with large household expenditures on health as a share of total household expenditure or income

By 2030, substantially reduce the number of deaths and illnesses from hazardous chemicals and air, water and soil pollution and contamination

Mortality rate attributed to household and ambient air pollution

Mortality rate attributed to unsafe water, unsafe sanitation and lack of hygiene (exposure to unsafe Water, Sanitation and Hygiene for All (WASH) services)

Mortality rate attributed to unintentional poisoning

Strengthen the implementation of the World Health Organization Framework Convention on Tobacco Control in all countries, as appropriate

Age-standardized prevalence of current tobacco use among persons aged 15 years and older

Support the research and development of vaccines and medicines for the communicable and non-communicable diseases that primarily affect developing countries, provide access to affordable essential medicines and vaccines, in accordance with the Doha Declaration on the TRIPS Agreement and Public Health, which affirms the right of developing countries to use to the full the provisions in the Agreement on Trade-Related Aspects of Intellectual Property Rights regarding flexibilities to protect public health, and, in particular, provide access to medicines for all

Proportion of the target population covered by all vaccines included in their national programme

Total net official development assistance to medical research and basic health sectors

Proportion of health facilities that have a core set of relevant essential medicines available and affordable on a sustainable basis

Substantially increase health financing and the recruitment, development, training and retention of the health workforce in developing countries, especially in least developed countries and small island developing States

Health worker density and distribution

Strengthen the capacity of all countries, in particular developing countries, for early warning, risk reduction and management of national and global health risks

International Health Regulations (IHR) capacity and health emergency preparedness

Percentage of bloodstream infections due to selected antimicrobial-resistant organisms

Ensure inclusive and equitable quality education and promote lifelong learning opportunities for all

By 2030, ensure that all girls and boys complete free, equitable and quality primary and secondary education leading to relevant and effective learning outcomes

Proportion of children and young people (a) in grades 2/3; (b) at the end of primary; and (c) at the end of lower secondary achieving at least a minimum proficiency level in (i) reading and (ii) mathematics, by sex

Completion rate (primary education, lower secondary education, upper secondary education)

By 2030, ensure that all girls and boys have access to quality early childhood development, care and pre-primary education so that they are ready for primary education

Proportion of children aged 24–59 months who are developmentally on track in health, learning and psychosocial well-being, by sex

Participation rate in organized learning (one year before the official primary entry age), by sex

By 2030, ensure equal access for all women and men to affordable and quality technical, vocational and tertiary education, including university

Participation rate of youth and adults in formal and non-formal education and training in the previous 12 months, by sex

By 2030, substantially increase the number of youth and adults who have relevant skills, including technical and vocational skills, for employment, decent jobs and entrepreneurship

Proportion of youth and adults with information and communications technology (ICT) skills, by type of skill

By 2030, eliminate gender disparities in education and ensure equal access to all levels of education and vocational training for the vulnerable, including persons with disabilities, indigenous peoples and children in vulnerable situations

Parity indices (female/male, rural/urban, bottom/top wealth quintile and others such as disability status, indigenous peoples and conflict-affected, as data become available) for all education indicators on this list that can be disaggregated

By 2030, ensure that all youth and a substantial proportion of adults, both men and women, achieve literacy and numeracy

Proportion of population in a given age group achieving at least a fixed level of proficiency in functional (a) literacy and (b) numeracy skills, by sex

By 2030, ensure that all learners acquire the knowledge and skills needed to promote sustainable development, including, among others, through education for sustainable development and sustainable lifestyles, human rights, gender equality, promotion of a culture of peace and non-violence, global citizenship and appreciation of cultural diversity and of culture's contribution to sustainable development

Extent to which (i) global citizenship education and (ii) education for sustainable development are mainstreamed in (a) national education policies; (b) curricula; (c) teacher education and (d) student assessment

Build and upgrade education facilities that are child, disability and gender sensitive and provide safe, non-violent, inclusive and effective learning environments for all

Proportion of schools offering basic services, by type of service

By 2020, substantially expand globally the number of scholarships available to developing countries, in particular least developed countries, small island developing States and African countries, for enrolment in higher education, including vocational training and information and communications technology, technical, engineering and scientific programmes, in developed countries and other developing countries

Volume of official development assistance flows for scholarships by sector and type of study

By 2030, substantially increase the supply of qualified teachers, including through international cooperation for teacher training in developing countries, especially least developed countries and small island developing States

Proportion of teachers with the minimum required qualifications, by education level

Ensure availability and sustainable management of water and sanitation for all

By 2030, achieve universal and equitable access to safe and affordable drinking water for all

Proportion of population using safely managed drinking water services

By 2030, achieve access to adequate and equitable sanitation and hygiene for all and end open defecation, paying special attention to the needs of women and girls and those in vulnerable situations

Proportion of population using (a) safely managed sanitation services and (b) a hand-washing facility with soap and water

By 2030, improve water quality by reducing pollution, eliminating dumping and minimizing release of hazardous chemicals and materials, halving the proportion of untreated wastewater and substantially increasing recycling and safe reuse globally

Proportion of domestic and industrial wastewater flows safely treated

Proportion of bodies of water with good ambient water quality

By 2030, substantially increase water-use efficiency across all sectors and ensure sustainable withdrawals and supply of freshwater to address water scarcity and substantially reduce the number of people suffering from water scarcity

Change in water-use efficiency over time

Level of water stress: freshwater withdrawal as a proportion of available freshwater resources

By 2030, implement integrated water resources management at all levels, including through transboundary cooperation as appropriate

Degree of integrated water resources management 

Proportion of transboundary basin area with an operational arrangement for water cooperation

By 2020, protect and restore water-related ecosystems, including mountains, forests, wetlands, rivers, aquifers and lakes

Change in the extent of water-related ecosystems over time

By 2030, expand international cooperation and capacity-building support to developing countries in water- and sanitation-related activities and programmes, including water harvesting, desalination, water efficiency, wastewater treatment, recycling and reuse technologies

Amount of water- and sanitation-related official development assistance that is part of a government-coordinated spending plan

Support and strengthen the participation of local communities in improving water and sanitation management

Proportion of local administrative units with established and operational policies and procedures for participation of local communities in water and sanitation management

Make cities and human settlements inclusive, safe, resilient and sustainable

By 2030, ensure access for all to adequate, safe and affordable housing and basic services and upgrade slums

Proportion of urban population living in slums, informal settlements or inadequate housing

By 2030, provide access to safe, affordable, accessible and sustainable transport systems for all, improving road safety, notably by expanding public transport, with special attention to the needs of those in vulnerable situations, women, children, persons with disabilities and older persons

Proportion of population that has convenient access to public transport, by sex, age and persons with disabilities

By 2030, enhance inclusive and sustainable urbanization and capacity for participatory, integrated and sustainable human settlement planning and management in all countries

Ratio of land consumption rate to population growth rate

Proportion of cities with a direct participation structure of civil society in urban planning and management that operate regularly and democratically

Strengthen efforts to protect and safeguard the world's cultural and natural heritage

Total per capita expenditure on the preservation, protection and conservation of all cultural and natural heritage, by source of funding (public, private), type of heritage (cultural, natural) and level of government (national, regional, and local/municipal)

By 2030, significantly reduce the number of deaths and the number of people affected and substantially decrease the direct economic losses relative to global gross domestic product caused by disasters, including water-related disasters, with a focus on protecting the poor and people in vulnerable situations

Number of deaths, missing persons and directly affected persons attributed to disasters per 100,000 population

Direct economic loss attributed to disasters in relation to global domestic product (GDP)

(a) Damage to critical infrastructure and (b) number of disruptions to basic services, attributed to disasters

By 2030, reduce the adverse per capita environmental impact of cities, including by paying special attention to air quality and municipal and other waste management

Proportion of municipal solid waste collected and managed in controlled facilities out of total municipal waste generated, by cities

Annual mean levels of fine particulate matter (e.g. PM2.5 and PM10) in cities (population weighted)

By 2030, provide universal access to safe, inclusive and accessible, green and public spaces, in particular for women and children, older persons and persons with disabilities

Average share of the built-up area of cities that is open space for public use for all, by sex, age and persons with disabilities

Proportion of persons victim of physical or sexual harassment, by sex, age, disability status and place of occurrence, in the previous 12 months

Support positive economic, social and environmental links between urban, peri-urban and rural areas by strengthening national and regional development planning

Number of countries that have national urban policies or regional development plans that (a) respond to population dynamics; (b) ensure balanced territorial development; and (c) increase local fiscal space

By 2020, substantially increase the number of cities and human settlements adopting and implementing integrated policies and plans towards inclusion, resource efficiency, mitigation and adaptation to climate change, resilience to disasters, and develop and implement, in line with the Sendai Framework for Disaster Risk Reduction 2015-2030, holistic disaster risk management at all levels

Number of countries that adopt and implement national disaster risk reduction strategies in line with the Sendai Framework for Disaster Risk Reduction 2015–2030

Proportion of local governments that adopt and implement local disaster risk reduction strategies in line with national disaster risk reduction strategies

Support least developed countries, including through financial and technical assistance, in building sustainable and resilient buildings utilizing local materials

Take urgent action to combat climate change and its impacts

Strengthen resilience and adaptive capacity to climate-related hazards and natural disasters in all countries

Number of deaths, missing persons and directly affected persons attributed to disasters per 100,000 population

Number of countries that adopt and implement national disaster risk reduction strategies in line with the Sendai Framework for Disaster Risk Reduction 2015–2030

Proportion of local governments that adopt and implement local disaster risk reduction strategies in line with national disaster risk reduction strategies

Integrate climate change measures into national policies, strategies and planning

Number of countries with nationally determined contributions, long-term strategies, national adaptation plans and adaptation communications, as reported to the secretariat of the United Nations Framework Convention on Climate Change

Total greenhouse gas emissions per year

Improve education, awareness-raising and human and institutional capacity on climate change mitigation, adaptation, impact reduction and early warning

Extent to which (i) global citizenship education and (ii) education for sustainable development are mainstreamed in (a) national education policies; (b) curricula; (c) teacher education; and (d) student assessment

Implement the commitment undertaken by developed-country parties to the United Nations Framework Convention on Climate Change to a goal of mobilizing jointly $100 billion annually by 2020 from all sources to address the needs of developing countries in the context of meaningful mitigation actions and transparency on implementation and fully operationalize the Green Climate Fund through its capitalization as soon as possible

Amounts provided and mobilized in United States dollars per year in relation to the continued existing collective mobilization goal of the $100 billion commitment through to 2025

Promote mechanisms for raising capacity for effective climate change-related planning and management in least developed countries and small island developing States, including focusing on women, youth and local and marginalized communities


 

Number of least developed countries and small island developing States with nationally determined contributions, long-term strategies, national adaptation plans and adaptation communications, as reported to the secretariat of the United Nations Framework Convention on Climate Change

Protect, restore and promote sustainable use of terrestrial ecosystems, sustainably manage forests, combat desertification, and halt and reverse land degradation and halt biodiversity loss

By 2020, ensure the conservation, restoration and sustainable use of terrestrial and inland freshwater ecosystems and their services, in particular forests, wetlands, mountains and drylands, in line with obligations under international agreements

Forest area as a proportion of total land area

Proportion of important sites for terrestrial and freshwater biodiversity that are covered by protected areas, by ecosystem type

By 2020, promote the implementation of sustainable management of all types of forests, halt deforestation, restore degraded forests and substantially increase afforestation and reforestation globally

Progress towards sustainable forest management

By 2030, combat desertification, restore degraded land and soil, including land affected by desertification, drought and floods, and strive to achieve a land degradation-neutral world

Proportion of land that is degraded over total land area

By 2030, ensure the conservation of mountain ecosystems, including their biodiversity, in order to enhance their capacity to provide benefits that are essential for sustainable development

Coverage by protected areas of important sites for mountain biodiversity

Mountain Green Cover Index

Take urgent and significant action to reduce the degradation of natural habitats, halt the loss of biodiversity and, by 2020, protect and prevent the extinction of threatened species

Promote fair and equitable sharing of the benefits arising from the utilization of genetic resources and promote appropriate access to such resources, as internationally agreed

Number of countries that have adopted legislative, administrative and policy frameworks to ensure fair and equitable sharing of benefits

Take urgent action to end poaching and trafficking of protected species of flora and fauna and address both demand and supply of illegal wildlife products

Proportion of traded wildlife that was poached or illicitly trafficked

By 2020, introduce measures to prevent the introduction and significantly reduce the impact of invasive alien species on land and water ecosystems and control or eradicate the priority species

Proportion of countries adopting relevant national legislation and adequately resourcing the prevention or control of invasive alien species

By 2020, integrate ecosystem and biodiversity values into national and local planning, development processes, poverty reduction strategies and accounts

(a) Number of countries that have established national targets in accordance with or similar to Aichi Biodiversity Target 2 of the Strategic Plan for Biodiversity 2011–2020 in their national biodiversity strategy and action plans and the progress reported towards these targets; and (b) integration of biodiversity into national accounting and reporting systems, defined as implementation of the System of Environmental-Economic Accounting

Mobilize and significantly increase financial resources from all sources to conserve and sustainably use biodiversity and ecosystems

(a) Official development assistance on conservation and sustainable use of biodiversity; and (b) revenue generated and finance mobilized from biodiversity-relevant economic instruments

Mobilize significant resources from all sources and at all levels to finance sustainable forest management and provide adequate incentives to developing countries to advance such management, including for conservation and reforestation

(a) Official development assistance on conservation and sustainable use of biodiversity; and (b) revenue generated and finance mobilized from biodiversity-relevant economic instruments

Enhance global support for efforts to combat poaching and trafficking of protected species, including by increasing the capacity of local communities to pursue sustainable livelihood opportunities

Proportion of traded wildlife that was poached or illicitly trafficked

Strengthen the means of implementation and revitalize the Global Partnership for Sustainable Development

Strengthen domestic resource mobilization, including through international support to developing countries, to improve domestic capacity for tax and other revenue collection

Total government revenue as a proportion of GDP, by source

Proportion of domestic budget funded by domestic taxes

Developed countries to implement fully their official development assistance commitments, including the commitment by many developed countries to achieve the target of 0.7 per cent of ODA/GNI to developing countries and 0.15 to 0.20 per cent of ODA/GNI to least developed countries; ODA providers are encouraged to consider setting a target to provide at least 0.20 per cent of ODA/GNI to least developed countries

Net official development assistance, total and to least developed countries, as a proportion of the Organization for Economic Cooperation and Development (OECD) Development Assistance Committee donors' gross national income (GNI)

Mobilize additional financial resources for developing countries from multiple sources

Additional financial resources mobilized for developing countries from multiple sources 

Volume of remittances (in United States dollars) as a proportion of total GDP

Assist developing countries in attaining long-term debt sustainability through coordinated policies aimed at fostering debt financing, debt relief and debt restructuring, as appropriate, and address the external debt of highly indebted poor countries to reduce debt distress

Debt service as a proportion of exports of goods and services

Adopt and implement investment promotion regimes for least developed countries

Number of countries that adopt and implement investment promotion regimes for developing countries, including the least developed countries

Enhance North-South, South-South and triangular regional and international cooperation on and access to science, technology and innovation and enhance knowledge sharing on mutually agreed terms, including through improved coordination among existing mechanisms, in particular at the United Nations level, and through a global technology facilitation mechanism

 Fixed Internet broadband subscriptions per 100 inhabitants, by speed

Promote the development, transfer, dissemination and diffusion of environmentally sound technologies to developing countries on favourable terms, including on concessional and preferential terms, as mutually agreed

Total amount of funding for developing countries to promote the development, transfer, dissemination and diffusion of environmentally sound technologies

Fully operationalize the technology bank and science, technology and innovation capacity-building mechanism for least developed countries by 2017 and enhance the use of enabling technology, in particular information and communications technology

Proportion of individuals using the Internet

Enhance international support for implementing effective and targeted capacity-building in developing countries to support national plans to implement all the Sustainable Development Goals, including through North-South, South-South and triangular cooperation

Dollar value of financial and technical assistance (including through North-South, South‑South and triangular cooperation) committed to developing countries

Promote a universal, rules-based, open, non-discriminatory and equitable multilateral trading system under the World Trade Organization, including through the conclusion of negotiations under its Doha Development Agenda

Worldwide weighted tariff-average

Significantly increase the exports of developing countries, in particular with a view to doubling the least developed countries' share of global exports by 2020

Developing countries' and least developed countries' share of global exports

Realize timely implementation of duty-free and quota-free market access on a lasting basis for all least developed countries, consistent with World Trade Organization decisions, including by ensuring that preferential rules of origin applicable to imports from least developed countries are transparent and simple, and contribute to facilitating market access

Weighted average tariffs faced by developing countries, least developed countries and small island developing States

Enhance global macroeconomic stability, including through policy coordination and policy coherence

Enhance policy coherence for sustainable development

Number of countries with mechanisms in place to enhance policy coherence of sustainable development

Respect each country's policy space and leadership to establish and implement policies for poverty eradication and sustainable development 

Extent of use of country-owned results frameworks and planning tools by providers of development cooperation

Enhance the Global Partnership for Sustainable Development, complemented by multi-stakeholder partnerships that mobilize and share knowledge, expertise, technology and financial resources, to support the achievement of the Sustainable Development Goals in all countries, in particular developing countries

Number of countries reporting progress in multi-stakeholder development effectiveness monitoring frameworks that support the achievement of the Sustainable Development Goals

Encourage and promote effective public, public-private and civil society partnerships, building on the experience and resourcing strategies of partnerships 

Amount in United States dollars committed to public-private partnerships for infrastructure

By 2020, enhance capacity-building support to developing countries, including for least developed countries and small island developing States, to increase significantly the availability of high-quality, timely and reliable data disaggregated by income, gender, age, race, ethnicity, migratory status, disability, geographic location and other characteristics relevant in national contexts

Statistical capacity indicator for Sustainable Development Goal monitoring

Number of countries that have national statistical legislation that complies with the Fundamental Principles of Official Statistics

Number of countries with a national statistical plan that is fully funded and under implementation, by source of funding

By 2030, build on existing initiatives to develop measurements of progress on sustainable development that complement gross domestic product, and support statistical capacity-building in developing countries

Dollar value of all resources made available to strengthen statistical capacity in developing countries

Proportion of countries that (a) have conducted at least one population and housing census in the last 10 years; and (b) have achieved 100 per cent birth registration and 80 per cent death registration
SDG 14 targets covered
Deliverables & Timeline

1. Design an assessment format for scope and readiness for rainwater harvesting promotion and enlist 30-40 countries (with a focus on low and middle countries) for promotion of rainwater harvesting. Publish a Global Rainwater Index to track the efforts o

2. Expand rainwater harvesting alliance to 20 national associations to become a global network active and recognized worldwide.

3. Demonstrate of proof of concept of rainwater harvesting and management solutions through assessment and project implementation in 8 additional LMIC countries (from 2023 baseline of 9 countries).

4. Facilitate training and certification of rainwater harvesting technicians, support for policy formulation and standard setting, organization of conferences, knowledge sharing and promotion through social media and publications.
Resources mobilized

Staff / Technical expertise

Direct staff time and voluntary time of members of associated Alliance members

In-kind contribution

Inclusion of financial allocation for Alliance tasks (e.g. conferences) into implementation projects

Financing (in USD)

Co-Funding of demonstration activities upto USD 3 million

Other, please specify

Updated website with linkages to the knowledge base and experts of Alliance members, with access to promotional materials, technical standards, assessments and projects, relevant country level information on policy and scope for rainwater harvesting
Partnership Progress
Feedback

There are currently no comments. Please log in to comment.
False
Action Network
Timeline
01 March 2023 (start date)
30 June 2030 (date of completion)
Entity
International Rainwater Harvesting Alliance (IRHA)
Other beneficiaries
International Water Association (IWA) Rain Water Harvesting and Management Specialist Group
More information
Countries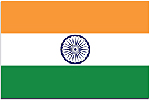 Contact Information