Water scarcity and human (im)mobility: Identifying internal migration patterns driven by water depletion across 72 countries
Description

Description

Shortages of freshwater stemming from climate change and anthropogenic activities including farming and urbanization are a key challenge to achieving sustainable development agenda. These shortages may harm crop productivity and create challenges in accessing potable water for drinking and cooking. As a result, some evidence suggests that groundwater depletion and shortages may drive migration out of affected areas. Extreme weather events including droughts and floods can cause significant economic losses and out-migration of affected populations. Increasing water insecurity due to climate change thus can impact future human mobility and likely differentially harming the most vulnerable communities.
Population Council and the International Institute for Applied Systems Analysis (IIASA) together with researchers at the University of Bologna are exploring how groundwater depletion may be driving internal migration across the world, integrating an innovative satellite derived dataset on water depletion with over 150 micro-census data surveys containing information on international migration across 72 countries.

The project also aims to understand how differential vulnerability shapes migration patterns. Here we employ the population vulnerability to climate change index (PVCCI) to understand how climate vulnerability may be a driver of migration with a focus on young migrants in select countries in sub-Saharan Africa, South Asia, and the Latin America regions. A component of the PVCCI is related drought and water scarcity that can be highlighted in this exploratory analysis. Overall, this part of the initiative focuses on key case studies in twelve countries, to explore internal migration patterns in relation to PVCCI with a focus on how water scarcity may drive observed patterns. This also focuses on migration patterns observed among younger adults ages 15-24 years old.

Our preliminary results indicate that water depletion is a significant contributor to internal migration globally and that this effect has become stronger over time. Once we have completed our analyses we aim to publish at least two peer-reviewed papers, present findings at international conferences and contribute to the design of effective climate adaptation strategies to address the impacts of water depletion on human mobility, immobility, and the implications for population health and well-being. Our ultimate goal is to produce evidence needed for global migration and water policies.

Expected Impact

Water is a critical resource for every dimension of human life and water scarcity thus has consequential impacts on human society. Freshwater is critical for drinking, for agricultural productivity and for sanitation and hygiene. Access to safe drinking water and for use in agriculture is critical for sustainable economic development and human health. Studies have linked water insecurity with conflict, poor health outcomes, economic disruption, and increasingly with migration. Migration however is only mentioned once in the UN Summary Report as one potential key challenge to cooperation on water.

Our action is research oriented and aims to highlight the link between water depletion and migration. This relates to SDG Goal 6, to bring attention to the need for available and sustainable management of water, to reduce the prevalence of water depletion. This also relates to Goal 12 regarding sustainable and consumption and production patterns, as water scarcity in some regions is driven by agriculture and related activities that may deplete water resources, particularly as climate change exacerbates this issue. As a result, our study will also relate to Goal 13, to take action on climate change and its impacts, including water scarcity. We can also consider Goal 15 and how water depletion may relate to land degradation related to agriculture and demands on the environment, as well as climate change and how these may combine and result in desertification or droughts.

Lastly, migration has many implications regarding equity and justice. Migrants may be people that are displaced by a drought or by water depletion, disproportionately vulnerable to these disruptions and insecurities. However, in some cases it is possible that the most vulnerable people are immobile and unable to migrate, given potential costs and resources required. We will explore how demographic and socioeconomic characteristics of migrants differentially contribute to or hinder mobility. This will be key to addressing SDG Goal 10 to reduce inequalities within and between countries.

Partners

International Institute for Applied Systems Analysis (IIASA)
University of Bologna
SDGS & Targets

Ensure availability and sustainable management of water and sanitation for all

By 2030, achieve universal and equitable access to safe and affordable drinking water for all

Proportion of population using safely managed drinking water services

By 2030, achieve access to adequate and equitable sanitation and hygiene for all and end open defecation, paying special attention to the needs of women and girls and those in vulnerable situations

Proportion of population using (a) safely managed sanitation services and (b) a hand-washing facility with soap and water

By 2030, improve water quality by reducing pollution, eliminating dumping and minimizing release of hazardous chemicals and materials, halving the proportion of untreated wastewater and substantially increasing recycling and safe reuse globally

Proportion of domestic and industrial wastewater flows safely treated

Proportion of bodies of water with good ambient water quality

By 2030, substantially increase water-use efficiency across all sectors and ensure sustainable withdrawals and supply of freshwater to address water scarcity and substantially reduce the number of people suffering from water scarcity

Change in water-use efficiency over time

Level of water stress: freshwater withdrawal as a proportion of available freshwater resources

By 2030, implement integrated water resources management at all levels, including through transboundary cooperation as appropriate

Degree of integrated water resources management 

Proportion of transboundary basin area with an operational arrangement for water cooperation

By 2020, protect and restore water-related ecosystems, including mountains, forests, wetlands, rivers, aquifers and lakes

Change in the extent of water-related ecosystems over time

By 2030, expand international cooperation and capacity-building support to developing countries in water- and sanitation-related activities and programmes, including water harvesting, desalination, water efficiency, wastewater treatment, recycling and reuse technologies

Amount of water- and sanitation-related official development assistance that is part of a government-coordinated spending plan

Support and strengthen the participation of local communities in improving water and sanitation management

Proportion of local administrative units with established and operational policies and procedures for participation of local communities in water and sanitation management

Reduce inequality within and among countries

By 2030, progressively achieve and sustain income growth of the bottom 40 per cent of the population at a rate higher than the national average

Growth rates of household expenditure or income per capita among the bottom 40 per cent of the population and the total population

By 2030, empower and promote the social, economic and political inclusion of all, irrespective of age, sex, disability, race, ethnicity, origin, religion or economic or other status

Proportion of people living below 50 per cent of median income, by sex, age and persons with disabilities

Ensure equal opportunity and reduce inequalities of outcome, including by eliminating discriminatory laws, policies and practices and promoting appropriate legislation, policies and action in this regard

Proportion of population reporting having personally felt discriminated against or harassed within the previous 12 months on the basis of a ground of discrimination prohibited under international human rights law

Adopt policies, especially fiscal, wage and social protection policies, and progressively achieve greater equality

Redistributive impact of fiscal policy

Improve the regulation and monitoring of global financial markets and institutions and strengthen the implementation of such regulations

Financial Soundness Indicators

Ensure enhanced representation and voice for developing countries in decision-making in global international economic and financial institutions in order to deliver more effective, credible, accountable and legitimate institutions

Proportion of members and voting rights of developing countries in international organizations

Facilitate orderly, safe, regular and responsible migration and mobility of people, including through the implementation of planned and well-managed migration policies

Recruitment cost borne by employee as a proportion of montlhy income earned in country of destination

Number of countries with migration policies that facilitate orderly, safe, regular and responsible migration and mobility of people

Number of people who died or disappeared in the process of migration towards an international destination

Proportion of the population who are refugees, by country of origin

Implement the principle of special and differential treatment for developing countries, in particular least developed countries, in accordance with World Trade Organization agreements

Proportion of tariff lines applied to imports from least developed countries and developing countries with zero-tariff

Encourage official development assistance and financial flows, including foreign direct investment, to States where the need is greatest, in particular least developed countries, African countries, small island developing States and landlocked developing countries, in accordance with their national plans and programmes

Total resource flows for development, by recipient and donor countries and type of flow (e.g. official development assistance, foreign direct investment and other flows)

By 2030, reduce to less than 3 per cent the transaction costs of migrant remittances and eliminate remittance corridors with costs higher than 5 per cent

Remittance costs as a proportion of the amount remitted

Ensure sustainable consumption and production patterns

Implement the 10-Year Framework of Programmes on Sustainable Consumption and Production Patterns, all countries taking action, with developed countries taking the lead, taking into account the development and capabilities of developing countries

Number of countries developing, adopting or implementing policy instruments aimed at supporting the shift to sustainable consumption and production

By 2030, achieve the sustainable management and efficient use of natural resources

Material footprint, material footprint per capita, and material footprint per GDP

Domestic material consumption, domestic material consumption per capita, and domestic material consumption per GDP

By 2030, halve per capita global food waste at the retail and consumer levels and reduce food losses along production and supply chains, including post-harvest losses

(a) Food loss index and (b) food waste index

By 2020, achieve the environmentally sound management of chemicals and all wastes throughout their life cycle, in accordance with agreed international frameworks, and significantly reduce their release to air, water and soil in order to minimize their adverse impacts on human health and the environment

Number of parties to international multilateral environmental agreements on hazardous waste, and other chemicals that meet their commitments and obligations in transmitting information as required by each relevant agreement

(a) Hazardous waste generated per capita; and (b) proportion of hazardous waste treated, by type of treatment

By 2030, substantially reduce waste generation through prevention, reduction, recycling and reuse

National recycling rate, tons of material recycled

Encourage companies, especially large and transnational companies, to adopt sustainable practices and to integrate sustainability information into their reporting cycle

Number of companies publishing sustainability reports

Promote public procurement practices that are sustainable, in accordance with national policies and priorities

Number of countries implementing sustainable public procurement policies and action plans

By 2030, ensure that people everywhere have the relevant information and awareness for sustainable development and lifestyles in harmony with nature

Extent to which (i) global citizenship education and (ii) education for sustainable development are mainstreamed in (a) national education policies; (b) curricula; (c) teacher education; and (d) student assessment

Support developing countries to strengthen their scientific and technological capacity to move towards more sustainable patterns of consumption and production

Installed renewable energy-generating capacity in developing countries (in watts per capita)

Develop and implement tools to monitor sustainable development impacts for sustainable tourism that creates jobs and promotes local culture and products

Implementation of standard accounting tools to monitor the economic and environmental aspects of tourism sustainability

Rationalize inefficient fossil-fuel subsidies that encourage wasteful consumption by removing market distortions, in accordance with national circumstances, including by restructuring taxation and phasing out those harmful subsidies, where they exist, to reflect their environmental impacts, taking fully into account the specific needs and conditions of developing countries and minimizing the possible adverse impacts on their development in a manner that protects the poor and the affected communities

Amount of fossil-fuel subsidies (production and consumption) per unit of GDP

Take urgent action to combat climate change and its impacts

Strengthen resilience and adaptive capacity to climate-related hazards and natural disasters in all countries

Number of deaths, missing persons and directly affected persons attributed to disasters per 100,000 population

Number of countries that adopt and implement national disaster risk reduction strategies in line with the Sendai Framework for Disaster Risk Reduction 2015–2030

Proportion of local governments that adopt and implement local disaster risk reduction strategies in line with national disaster risk reduction strategies

Integrate climate change measures into national policies, strategies and planning

Number of countries with nationally determined contributions, long-term strategies, national adaptation plans and adaptation communications, as reported to the secretariat of the United Nations Framework Convention on Climate Change

Total greenhouse gas emissions per year

Improve education, awareness-raising and human and institutional capacity on climate change mitigation, adaptation, impact reduction and early warning

Extent to which (i) global citizenship education and (ii) education for sustainable development are mainstreamed in (a) national education policies; (b) curricula; (c) teacher education; and (d) student assessment

Implement the commitment undertaken by developed-country parties to the United Nations Framework Convention on Climate Change to a goal of mobilizing jointly $100 billion annually by 2020 from all sources to address the needs of developing countries in the context of meaningful mitigation actions and transparency on implementation and fully operationalize the Green Climate Fund through its capitalization as soon as possible

Amounts provided and mobilized in United States dollars per year in relation to the continued existing collective mobilization goal of the $100 billion commitment through to 2025

Promote mechanisms for raising capacity for effective climate change-related planning and management in least developed countries and small island developing States, including focusing on women, youth and local and marginalized communities


 

Number of least developed countries and small island developing States with nationally determined contributions, long-term strategies, national adaptation plans and adaptation communications, as reported to the secretariat of the United Nations Framework Convention on Climate Change

Protect, restore and promote sustainable use of terrestrial ecosystems, sustainably manage forests, combat desertification, and halt and reverse land degradation and halt biodiversity loss

By 2020, ensure the conservation, restoration and sustainable use of terrestrial and inland freshwater ecosystems and their services, in particular forests, wetlands, mountains and drylands, in line with obligations under international agreements

Forest area as a proportion of total land area

Proportion of important sites for terrestrial and freshwater biodiversity that are covered by protected areas, by ecosystem type

By 2020, promote the implementation of sustainable management of all types of forests, halt deforestation, restore degraded forests and substantially increase afforestation and reforestation globally

Progress towards sustainable forest management

By 2030, combat desertification, restore degraded land and soil, including land affected by desertification, drought and floods, and strive to achieve a land degradation-neutral world

Proportion of land that is degraded over total land area

By 2030, ensure the conservation of mountain ecosystems, including their biodiversity, in order to enhance their capacity to provide benefits that are essential for sustainable development

Coverage by protected areas of important sites for mountain biodiversity

Mountain Green Cover Index

Take urgent and significant action to reduce the degradation of natural habitats, halt the loss of biodiversity and, by 2020, protect and prevent the extinction of threatened species

Promote fair and equitable sharing of the benefits arising from the utilization of genetic resources and promote appropriate access to such resources, as internationally agreed

Number of countries that have adopted legislative, administrative and policy frameworks to ensure fair and equitable sharing of benefits

Take urgent action to end poaching and trafficking of protected species of flora and fauna and address both demand and supply of illegal wildlife products

Proportion of traded wildlife that was poached or illicitly trafficked

By 2020, introduce measures to prevent the introduction and significantly reduce the impact of invasive alien species on land and water ecosystems and control or eradicate the priority species

Proportion of countries adopting relevant national legislation and adequately resourcing the prevention or control of invasive alien species

By 2020, integrate ecosystem and biodiversity values into national and local planning, development processes, poverty reduction strategies and accounts

(a) Number of countries that have established national targets in accordance with or similar to Aichi Biodiversity Target 2 of the Strategic Plan for Biodiversity 2011–2020 in their national biodiversity strategy and action plans and the progress reported towards these targets; and (b) integration of biodiversity into national accounting and reporting systems, defined as implementation of the System of Environmental-Economic Accounting

Mobilize and significantly increase financial resources from all sources to conserve and sustainably use biodiversity and ecosystems

(a) Official development assistance on conservation and sustainable use of biodiversity; and (b) revenue generated and finance mobilized from biodiversity-relevant economic instruments

Mobilize significant resources from all sources and at all levels to finance sustainable forest management and provide adequate incentives to developing countries to advance such management, including for conservation and reforestation

(a) Official development assistance on conservation and sustainable use of biodiversity; and (b) revenue generated and finance mobilized from biodiversity-relevant economic instruments

Enhance global support for efforts to combat poaching and trafficking of protected species, including by increasing the capacity of local communities to pursue sustainable livelihood opportunities

Proportion of traded wildlife that was poached or illicitly trafficked
SDG 14 targets covered
Deliverables & Timeline

Peer reviewed manuscripts submitted

Results available at conferences, including COP
Resources mobilized

Staff / Technical expertise

Researcher time for analysis and writing

Staff / Technical expertise

Post-doctoral researcher
Partnership Progress
Feedback

There are currently no comments. Please log in to comment.
False
Action Network
Timeline
14 December 2022 (start date)
31 December 2023 (date of completion)
Region
Africa
Asia and Pacific
Latin America and the Caribbean
West Asia
Global
Other beneficiaries
Results will be relevant for policy-makers at local, national and international level.
More information
Countries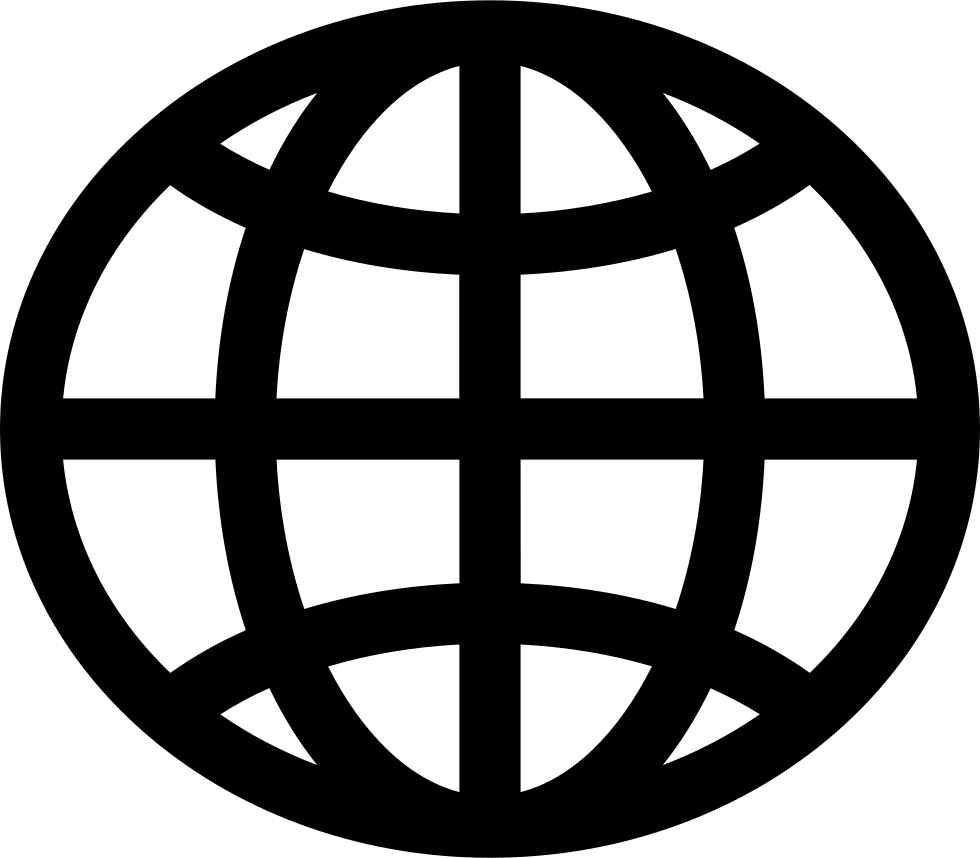 Contact Information