Project Identification and Intervention (Project IDI)
Description

Intro

India is home to 1 million children with vision impairment and additional disabilities – the most in the world. Only 10% of them go to school. From birth, a child born with multiple disabilities is excluded from family life, school, and community. The vast majority become invisible to society, vulnerable to abuse, neglect, and poverty. Perkins lndia's Project Identification and Intervention (IDI) is changing that – by creating a critical link between the health and education sectors. We are bringing together eye hospitals and educators to ensure that children with multiple disabilities are identified and receive the intervention services and education they need.

Description

Project IDI is bridging the gap between the health and education sectors by establishing a seamless path to learning for children with multiple disabilities. Project IDI impacts children in 3 distinct areas: 1. Identification (SDGs 3, 10): Finding and screening children with disabilities, many of whom are isolated at home and whose families are not aware of their rights or potential for growth, wherever they are and as early as possible. 2. Intervention (SDGs 3, 4): Providing the child and family with what they need to overcome initial barriers to learning and inclusion, including therapeutic and educational interventions that prepare them for school. 3. Education (SDG 4): Ensuring that each child has access to learning by training teachers, community educators, and families, and developing model programs to show quality education is possible.

Contribution to SDG Implementation

SDG 3: Screening and referral leads to increased access to health services. Intervention services increase physical and cognitive abilities. Family support keeps children healthy/thriving. SDG 4: Preparing children for school. School inclusion with support. Teachers receive training to provide quality education. SDG 10: Increase awareness of abilities of people with disabilities toward community inclusion. SDG 17: Health-Ed partnerships toward better life outcomes for people with disabilities. The 2030 Agenda cannot be realized if vulnerable children are not included in progress toward the SDGs.

Implementation methodologies

Project IDI is initiated with local health and education partner organizations, including eye/civil hospitals, local education organizations and schools, which serve as a nucleus of services provided to children and families in the immediate vicinity and the adjoining areas. Through these partnerships, we collaborate with local governments, schools, and civil society organizations to establish interconnected referrals and services. Perkins India builds the capacity of these organizations to properly identify, assess, and educate children with multiple disabilities. With ongoing training and mentoring, community-based rehabilitation (CBR) workers and special educators at the implementing partner organization carry out the day to day identification, intervention and education support for children and families. Identification is done through screening programs at eye and civil hospitals, in schools, at screening camps and through door-to-door surveys in rural communities. Children are screened for visual and other disabilities. The child's progress is monitored through a database. After assessment, families are guided to access available therapeutic services and obtain assistive devices, such as a wheelchair or glasses. After the basic intervention needs of the child are met, the IDI Team ensures that each child has access to learning in a setting most appropriate for the child - whether it be attendance at an early intervention center, home-based instruction or inclusion in government schools and other community programs. This involves either establishing new programs or improving existing schools and programs.

Results

Within 18 months we screened 1,076 children with disabilities, and identified 257 children with multiple disabilities who are now on the path to an education. We opened an early intervention center at a secondary eye hospital, serving 57 children from the local community, and initiated home-based services for 27 children. Families report being empowered to know that their child with disabilities can learn and has a right to education. In rural communities, we have seen shifts in mindset about the possibilities of persons with disabilities and a newfound commitment to include children with disabilities in education. So far, 21 children who were not previously enrolled in school have been admitted. Collection of disability data advances the goals of the SDGs by delivering high-quality, timely and reliable data on marginalized populations, and can be shared with decision-makers to highlight opportunities for implementing specialized services where they are lacking.

Factors and Constraints

New health-education partnerships foster seamless provision of services and have been essential for the success of Project IDI. Buy-in from local community members has resulted in increased disability awareness and increased number of children with disabilities being identified and educated. Limited availability of trained personnel has been overcome by recruiting and training local community members, resulting in workers committed to helping those from their community. The development of a database has provided a data-driven solution to tracking and monitoring children's status of intervention services.

Sustainability and replicability

Project IDI utilizes a scalable strategy that brings together hospitals, community workers, and educators to ensure that children with multiple disabilities are identified, and can access healthcare and education. The established linkages between the health and education sectors will continue well into years to come. Perkins India works with well-established partners that are embedded within the fabrics of society on a local level, and who are committed to continuing the IDI model beyond the involvement of Perkins India. As their capacity to identify and bring services to children with disability matures, they commit to transmitting the knowledge and practices to peer organizations. Over the next three years, Perkins India will replicate Project IDI to 12 new sites in the state of Uttar Pradesh, and expand into an additional state in 2024.

COVID-19 Impact

All in-person and screening activities were shut down during two months of the world's largest lockdown. During this time we developed specialized content for families at home and adopted new ways of connecting with families over the phone to guide continued learning of children at home. The new resources and strategies have proven to be successful and we will continue to use them moving forward to support even more children and families at a time. After the lockdown we had to pivot from holding screening camps that involve group gatherings to primarily relying on door-to-door screening. This change in practice brought positive results by deepening community relationships and reaching more families that would not have accessed screening camps otherwise.
SDGS & Targets
Deliverables & Timeline
Resources mobilized
Feedback

There are currently no comments. Please log in to comment.
False
Organization/entity
Perkins India
Geographical coverage
State of Uttar Pradesh. Districts of Mathura, Lucknow, and Sitapur.
Timeline
01 July 2019 (start date)
30 June 2024 (date of completion)
More information
Countries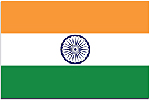 Contact Information
Kristen, Advancing educational opportunities for children with multiple disabilities by bridging health and education services for identification and intervention