Multistakeholder intervention to ensure dignity to the furthest behind
Description

Intro

Unsafe migration is a pertinent problem in West Bengal (India), that leads to it being a source, transit and destination for trafficking in persons both for the north-east states of India as well as cross border with the neighbouring countries. Post rescue, where repatriation is not possible, women and girls are rehabilitated in shelter homes. They often lack education, skills and most importantly traumatized by their experiences. Our project aims at mainstreaming these vulnerable women by empowering them and providing them financial independence in key skills in manufacturing sustainable products and creating market linkages through collaborations, thereby leaving no one behind.

Implementation of the Project/Activity

This is a part of a larger project, which is a collaboration between the various stakeholders – the Government, police and administrative systems that rescue the women and bring them to the shelter home; the non-governmental organization that is in charge of the shelter home takes care of the women in terms of food/ nutrition, clothing, shelter and health; Sustainable Advancements helps in receiving Corporate Social Responsibility and other funds for vocational training, provides design upgradation and creates market linkage at multi-stakeholder level for the products made by the women to provide them with a livelihood and financial inclusion; and thereby provide dignity and self-reliance. Each of the products are hand made by women who have faced acute trauma in their life through worst form of human rights violation. Many of them have been rejected by their own families even post repatriation due to social stigma. The products that they make may not always be standardised (although we are working towards it), but made with a lot of care and love. This is a pilot project for Sustainable Advancements. They have partnered with various exhibitions, socials as well as corporate houses, universities to promote these tote bags and the knick-knacks to be sold and given out at special concessions. Eg. One of the tie-ups ensure the Company to promote the bags on Women's Day and for every bag purchased by the employee, the Company donates 20% of the price to the NGO for training the women. This is indeed a replicable, scalable and sustainable project that truly collaborates with the various stakeholders to impact SDGs 1,2,3,4,5,8,10,12,17.

Results/Outputs/Impacts

Direct impact to100 vulnerable and rescued women alongwith 25 women who are involved in this transformation (care givers, trainers, marketers) process who have gained a socio-economic standing. Some of the outputs are: a) 100 confident, dignified, financially independent, self-reliant women who have been mainstreamed. From being subject to the worst form of human rights violation, these women now have a potential to earn INR 3000 – 5000 per month. The dignity that they receive also make them eligible to marry. Some of them have initiated their own micro-enterprise, thereby having the potential to empower more women in the supply chain and break the vulnerability chain. b) Consciousness and awareness regarding this heinous crime among multi-stakeholder level; c) Reduced inequality among the furthest behind; d) Women empowering women for women; e) Replicable and scalable model not only for women in trafficking but also certain disadvantageous communities like transgenders; f) Multiple sustainable development goals attained.

Enabling factors and constraints

Sustainable Advancements has an advocacy vertical that conducts training, teaching and research on SDGs and CSR and hence has a large network of individuals, institutions who are aware of such social issues and enable the necessary market linkage; the shelter home of the girls run by an eminent NGO (name withheld) is led professionally with an enabling ecosystem that fosters healing of these women. However, the constraint lies in the products not being standardized at times due to fluctuating mental health of the women due to high level of trauma among the women. Sustainable Advancements links these items for individual sales and not institutional sales; as well as creates awareness on the beauty and uniqueness of being an outlier.

Sustainability and replicability

This is a pilot project but has tremendous potential to be replicated and scaled to other shelter homes for trafficked women as well as other disadvantageous communities like transgenders who can be trained for financial inclusion. West Bengal alone had 4164 trafficked victims out of whom 3569 are women (2016 data, Bangaloremirror, 2019), highest in India. This project can be extended to them to transform their lives and to leave no one behind within this geographical space. Sustainable Advancements is planning to increase its collaborations with other homes to train the vulnerable communities and provide market linkage to the products created by them. Moreover, each product is environment friendly, sustainable and made from responsible sourcing. The sustainability of this project lies not only in catering to the people, planet and prosperity agenda, but also peace and partnership!

Other sources of information

We do not disclose the identity of the shelter home in the public forum as we do not want the women to go through further trauma and stigmatization. The products can be viewed at www.sustainableadvancements.com under Alna-The Store.

COVID-19 Impact

Covid-19 indeed affected the project as due to the lockdown; the supply chain was disrupted as well as the operational model. However, the rescued women at the shelter homes could be kept safe and involved with some existing raw materials. Although the trainer could not visit them, but they experimented with colours and came out with innovative combinations. The market place for the products, which, till then was predominantly physical in nature was shifted to an online platform that was widely promoted. Tie-ups with select companies that did well during Covid-19 times were initiated afresh. The stock created during the Covid-19 times with these women are now being sold on Women's Day as a gesture to #ChooseToChallenge initiative.
SDGS & Targets
Deliverables & Timeline
Resources mobilized
Partnership Progress
Feedback

There are currently no comments. Please log in to comment.
False

This initiative does not yet fulfil the SMART criteria.
Entity
Sustainable Advancements (OPC) Private Limited
Other beneficiaries
This is a collaborative project between the various stakeholders – the Government, police and administrative systems that rescue the trafficked women and bring them to the shelter home; the NGO that takes care of the women; Sustainable Advancements that helps in raising funds for empowerment, provides design upgradation and creates market linkage at multi-stakeholder level for the products made by the women to make them financially independent.
More information
Countries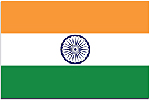 Contact Information