Description

Intro

Despite producing much of the world's food, millions of farmers struggle to feed their families. Hatching Hope was created to improve nutrition and livelihoods for 100 million people through smallholder sustainable poultry production by 2030. This initiative leverages Cargill's nutritional expertise and Heifer International's holistic community development model to create a lasting solution to hunger, and sustainable living incomes through poultry farming. Hatching Hope takes a systems-wide approach to implement appropriate interventions in each location. Hatching Hope is currently operating in Kenya, India and Mexico. Beneficiaries include women, families and communities.

Implementation of the Project/Activity

Poultry is among the best and lowest-cost sources of high-quality protein. Hatching Hope aims to increase consumption of poultry products to improve nutrition and access to markets, increasing producer incomes and livelihoods along the poultry value chain. This approach is informed by the following models at a community level: market-led models driven by entities along the food supply chain; technical advisory wherein consultants train farmers with poultry knowledge and best practices; income diversification to support non-poultry farmers with an additional source of income; individually-led models for one-time activities; and a holistic model supporting farmers, communities and markets. Hatching Hope has adapted this multi-pronged approach to the specificities of different regions. In Kenya, community facilitators are being trained on ways to provide sustained support to producer organizations. In Mexico, Hatching Hope is training farmers on biosecurity, feeding, improved bird breeds, and mapping the market to identify actors that can provide services to farmer groups. In Cambodia, activities include analyzing nutrients in local ingredients in regional laboratories and providing farmers guidance on improving feed using indigenous ingredients and equipping women farmers with tools and knowledge such as veterinary science and chicken coop building. Hatching Hope India is developing a digital app to share nutrition information through culturally-relevant characters and encouraging farmers to deworm and vaccinate their flocks. Additionally, Hatching Hope is working with farmers in India to set up small-scale feed mills and hatcheries, and create new income-generation opportunities by training entrepreneurs to run the mills.

Results/Outputs/Impacts

Hatching Hope has trained over 200 women in India as community agro-vets, enabling them to be successful entrepreneurs—proud, self-confident earners of their own money. Before, only 17% of the 400 poultry producers surveyed in India had sold birds within a one-year period. With Hatching Hope, all 104 producers tracked over 15 months have sold chicken in this period. In Cambodia, the program has helped women farmers increase the capacity of their coops from 30 to 400 chickens-per-coop. Hatching Hope farmers in India created unique and cheap chicken feed methods which have been key to their survival and resilience during COVID-19, and may hold promise for poultry farmers globally: protein-rich termites and the aquatic fern, Azolla.

Enabling factors and constraints

In tracking seven feed mill producers through the lockdown, Hatching Hope India found that feed mills helped owners maintain feed security for birds, with four pivoting to produce wheat and rice flour for home consumption and sales. Over the six-month period, they had an average income of $45.66. The other three feed mill producers of only poultry feed during this period made an average income of $22.58. 30 further feed mills are planned.

Sustainability and replicability

Heifer International operates in 21 countries and is experienced in replicating programs with a unique focus on the local communities and contexts. Hatching Hope has already been replicated and adapted to local context in five countries: Cambodia, Colombia, India, Kenya and Mexico. The model poultry coops were adapted from Cambodia to India to address specific climate threats in order to increase their local resiliency. Designed by Heifer India's Dr. Sushmita Parai, model poultry houses in India better withstand regional weather shocks, like typhoons.

Other sources of information

COVID-19 Impact

Despite the challenges presented by the pandemic over the last 12 months, the overall resilience of women farmers has increased with access to animal vaccines and a low-cost way to reduce bird mortality. Farming families are also eating 22% more eggs and 67% more chicken meat creating an extremely high potential for improved nutrition within their communities. A post-pandemic agricultural system that employs innovative grassroots-led approaches will provide more opportunities for farmers, address food insecurity and build more resilient food systems that are able to withstand future shocks. Because COVID-19 is reducing government and NGO funding, solutions need to be scalable while remaining affordable.
SDGS & Targets
Deliverables & Timeline
Resources mobilized
Partnership Progress
Feedback

There are currently no comments. Please log in to comment.
False

This initiative does not yet fulfil the SMART criteria.
Timeline
21 March 2019 (start date)
31 December 2030 (date of completion)
Other beneficiaries
Hatching Hope is a partnership between Cargill and Heifer International. Other partners include local supplier and Cargill customer Distribuidora El Tío in Mexico. Other stakeholders include smallholder farmers, farming communities, women, cooperatives, market systems and economies.
More information
Countries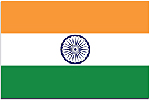 Contact Information