Description

Intro

In December 2018, Don Bosco School, Bandlaguda, Hyderabad, India, joined Don Bosco Green Alliance; which is an international collective of youth from Salesian institutions across the world who contribute to global environmental action, thought and policy. Currently Don Bosco Green Alliance has 395 members in 70 countries. Their mission is to create an environment that is safe and caring for all life on the planet, while building up a new generation of environmentally committed citizens and leaders. The school's environmental programs are based on information, guidelines and campaign projects by Don Bosco Green Alliance. Students identify local environmental issues and work on possible solutions to the problems.

Description

The three areas of focus for environmental projects in our school are: ‌ 1. Reducing Pollution 2. Waste Management and Recycling 3. Green Campus and Surroundings ‌ This links to: SDG 11 Sustainable Cities & Communities SDG 12 Responsible Consumption and Production SDG 13 Climate Action and SDG 15 Life on Land The objective of our program is to develop responsible citizenship in our students. Students are encouraged to take the initiative to lead programs which create awareness about local environmental issues and to come up with solutions to tackle some of the problems.

Contribution to SDG Implementation

Don Bosco School's waste management program implements SDG 12 Responsible Consumption and Production. By segregating waste materials in school and sending recycling materials like paper and plastics for recycling, students are learning to dispose of wastes in a responsible manner. SDG 11 Sustainable Cities and Communities and SDG 15 Life on Land are addressed through an initiative by students of maintaining a garden on the school campus and composting organic waste materials. Awareness campaigns about endangered wildlife are organized through notice board displays. The students are also actively involved in building bird feeders and maintaining a flowering bed for pollination in response to a campaign to save bees, butterflies and sparrows. Future plans include the growing vegetables and fruits. SDG 13 Climate Action is being implemented by our campaign to create awareness about Air Pollution as well as our composting program which replaces the burning of dry leaves.

Implementation methodologies

One of our major projects has been waste management. Used notebooks, waste paper and plastics are collected in cartons placed around the school campus and then sent for recycling. Over the past two years, the funds generated from the recycling program have been used for Don Bosco Green Alliance projects like buying plants and flower pots for our nursery garden on the school campus. The students thus raise their own funds for their projects. For the green campus campaign, students are encouraged to gift plants for their birthday celebrations instead of bringing sweets and candy. All students are encouraged to participate in this initiative where they get the opportunity to see their birthday gift grow and flourish in the school garden. Members of Don Bosco Green Alliance are currently working on a composting program for dry leaves. There is a widespread tendency to burn dry leaves in our area and we hope to extend this composting program to our community. Student leaders are appointed to head and monitor the programs, with the guidance of teachers. Students maintain project reports and records and also have an online site to share ideas and create awareness for campaigns.

Results

Over the past two years, tons of waste materials collected in the school campus have been sent for recycling. The student maintained nursery continues to grow with close to 100 flower pots being taken care of by a growing number of enthusiastic students. We hope to have our own organic vegetable garden soon. Students have become a lot more aware of environmental issues, global as well as local, and have been making an effort to reduce their carbon footprints. Parents have been supportive and have encouraged their children to participate in environmental protection programs. The campaign to keep our school campus litter free has had some positive impacts but the need to not litter our surroundings continues to be a major challenge. It does take the involvement of everyone in our community to bring about change and a genuine desire to protect our environment.

Factors and Constraints

The school is able to utilize resources and information provided by Don Bosco Green Alliance quite effectively for its programs. Constraints arise because of a need for greater support from local communities; especially the need to encourage our youth in their endeavors. It would also help if we had more volunteers who could provide expertise and guidance in managing our waste management and composting programs.

Sustainability and replicability

Our recycling program can be effectively replicated in other schools. Don Bosco Green Alliance has been encouraging members to share their ideas, which is posted on their social media sites as well as updates, information, good practices by other Don Bosco Green Alliance members are sent through newsletters. It has been very helpful and inspiring to learn about environmental projects and campaigns organized by other Don Bosco Schools and Salesian Institutes, globally, which encourages and motivates us to do our bit to make our world a better place.

COVID-19 Impact

The COVID-19 crisis certainly had a huge impact on our program. Our school has been closed for almost a year and we did think that our programs would come to a halt. However, thanks to students and parents being supportive some of our programs continued with parents volunteering to bring notebooks for recycling to school and students sharing ideas online. The COVID pandemic made us rethink our priorities. We now plan to make social service a major part of our fundraising programs.
SDGS & Targets
Deliverables & Timeline
Resources mobilized
Feedback

There are currently no comments. Please log in to comment.
False
Organization/entity
Don Bosco School, Bandlaguda
Timeline
15 December 2018 (start date)
30 April 2022 (date of completion)
More information
Countries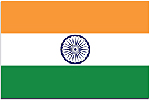 Contact Information