Food security and sustainable livelihoods through soil restoration, climate change adaptation and mitigation to rejuvenate landscape ecosystem
BAIF Development Research Foundation (

Non-governmental organization (NGO)

)
Description

Intro

Soil is very important resource to provide ecosystem services in human life. The major challenges impacting sustainable development are food insecurity, ecological degradation, high climate risks, lack of know-how about soil health and low crop yields. The resultant effects are poverty, massive unemployment, labour migration, regional and inter regional disparities, degradation of natural resources and ecosystems. Soil organic carbon plays a vital role in world food production and in climate change mitigation. BAIF, a non-government organization in India, has been addressing these issues through holistic approach along with farmer sensitization successfully in various states of India.

Implementation of the Project/Activity

The approach of integrated soil fertility improvement consists of following practices. 1. Integrated Soil Restoration Measures (ISRM): The measures are promoting composting, green manuring, biomass recycling, nutrient cycle optimization, use of biological inputs, application of farm yard manure, BIO PROM and bio char. It also consists of sensitization through advisories. 2. Carbon Sequestration Actions to Adapt and Mitigate Climate Change: Carbon sequestration was achieved by systematic plantation of Agri-horti-forestry (Wadi: Tree based farming system) and agro forestry on low productive lands. Wadi, is one-acre plantation of 2-3 fruit species and forestry along the border combined with annual crops. 3. Land Degradation Neutrality (LDN) Measures: Watershed development work carried out to undertake repair and maintenance of erosion control measures through participatory approach, promote field runoff control measures (masonry field outlets) and water harvesting measures to catch the rain water for future use. 4. Climate Smart Actions (CSA): The smart practices include use of climate smart varieties and microbial consortia, integrated nutrient and pest-disease management, solar powered pumps, improved methods for crop cultivation, cropping pattern in different land use system, mulching and micro irrigation techniques and agronomic measures for conserving soil and water. 5. Biodiversity actions: The interventions were minimization of ecosystem degradation and conservation of local species suitable to existing agro climatic conditions, integrating crop and livestock farming, agro ecological interventions focusing crop and soil microbial diversity. The agro ecological interventions understanding crop diversity, flora and fauna diversity and improving the productivity.

Results/Outputs/Impacts

Following are the outcomes • The improvement of soil organic carbon and carbon sequestration leads to the mitigation of climate change impacts. The agro-horti-forestry system (wadi) is a carbon sink in plants biomass and soil. The total above and below-ground biomass in a 10-year-old wadi (Indian gooseberry or Mango) had 23 t ha-1 of carbon equivalent of 84.67 t CO2 ha-1. • The rejuvenation of degraded land improves the productivity. • Improvement of biodiversity and rehabilitation of soil leads to improvement in ecosystem services. • Environmental impact: The conservation of natural resources is achieved mainly through increase in vegetation cover, water availability and reduction in soil degradation. This has positive impact on sustainable livelihood. • Social impact: Ensured food and nutritional security for the participants. Knowledge and skills of participants were improved. • Economical impact: Crop yields and income were increased.

Enabling factors and constraints

Enabling factors: The factors are positive change in income from the adoption of practice, Willingness, approach of community involvement and transparency in the implementation process. Constraint: Climate risks and Participant's adherence to traditional practices resulting in non-acceptance to best practice and market situation.

Sustainability and replicability

The practice has high potential of replicability as it deals with improvement in sustainable access to income, food, water and supports to improve soil health. The practice is being replicated through various programmes by National Bank for Agriculture and Rural Development in India. It has potential of replication in areas where low productive lands and waste lands results in the vulnerability of rural community to climate change impacts and also degradation of lands. The sustainability is being achieved by ensuring the participation of local institutes like farmer producer organisation, village development committees and women groups.

Other sources of information

COVID-19 Impact

COVID-19 has impacted a lot in last year mainly due to restrictions of the movement during the lockdown period. It has adversely affected the supply chains and access to market. The practices have helped ensuring access to food and nutrition by communities even during COVID-19 episode. In order to build back better support to these vulnerable families mainly in terms of linkages with government schemes, provide support for agronomical practices and generation of awareness on safety was of utmost importance.
SDGS & Targets
Deliverables & Timeline
Resources mobilized
Partnership Progress
Feedback

There are currently no comments. Please log in to comment.
False

This initiative does not yet fulfil the SMART criteria.
Timeline
01 January 2015 (start date)
01 January 2020 (date of completion)
Entity
BAIF Development Research Foundation
Other beneficiaries
The beneficiaries in various Indian states were small and marginal farmers with low income and crop yield, poor soil fertility, low availability of water and not adopting integrated approach of soil and crop management. Partners are national and international agencies like GIZ, National Bank for Agriculture and Rural Development, Department of Agriculture, Industries (Corporate Social Responsibilities-HUL, Mahindra, Tata Capital) and Trusts etc.
More information
Countries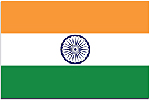 Contact Information
Dr. Rajashree, Food security and sustainable livelihoods through soil restoration, climate change adaptation and mitigation to rejuvenate landscape ecosystem