Ending Open Defecation SDG 6
World Toilet Organization (

Civil society organization

)
Description

Description

The World Toilet Organization has been working for the last 21 years breaking the taboo of Sanitation and Toilets which was considered unspeakable and embarrassing. We leverage the global media to give massive coverage and legitimacy to Sanitation, incentivise politicians to use toilets as election agendas, influenced government policies, trigger foreign investments into Brazilian Water treatment plants, and we created the UN World Toilet Day 19 November which is also our founding day. Our series of annual World Toilet Summits for the last 21 years have raised the awareness and status of SDG 6.1 globally. We also created 6 World Toilet Colleges in India training and placing 7500 sanitation workers into permanent jobs.

Expected Impact

Our success is putting Sanitation on global media center-stage have triggered leaders like PM Modi, President Xi, Minister of Water Resources of Nigeria, Bill Clinton, Bill Gates, and many others to become champions of Sanitation in their respective countries and globally. Through the effort of all stakeholders globall acring in concert, over the last 21 years, 2.4 billion new people have gained access to proper Sanitation.

Partners

-UN Water
-Nigerian Ministry of Water and Resources.
-Singapore Ministry of Foreign Water.
-193 countries governments signed our UN Resolution to adopt our founding day 19 November as the official UN World Toilet Day.
-India Prime Minister Office.
-Bill & Melinda Gates Foundation.

Additional information

https://www.bbc.co.uk/programmes/w3cszdjx https://www3.nhk.or.jp/nhkworld/en/ondemand/video/2058775/
SDGS & Targets

Ensure availability and sustainable management of water and sanitation for all

By 2030, achieve universal and equitable access to safe and affordable drinking water for all

Proportion of population using safely managed drinking water services

By 2030, achieve access to adequate and equitable sanitation and hygiene for all and end open defecation, paying special attention to the needs of women and girls and those in vulnerable situations

Proportion of population using (a) safely managed sanitation services and (b) a hand-washing facility with soap and water

By 2030, improve water quality by reducing pollution, eliminating dumping and minimizing release of hazardous chemicals and materials, halving the proportion of untreated wastewater and substantially increasing recycling and safe reuse globally

Proportion of domestic and industrial wastewater flows safely treated

Proportion of bodies of water with good ambient water quality

By 2030, substantially increase water-use efficiency across all sectors and ensure sustainable withdrawals and supply of freshwater to address water scarcity and substantially reduce the number of people suffering from water scarcity

Change in water-use efficiency over time

Level of water stress: freshwater withdrawal as a proportion of available freshwater resources

By 2030, implement integrated water resources management at all levels, including through transboundary cooperation as appropriate

Degree of integrated water resources management 

Proportion of transboundary basin area with an operational arrangement for water cooperation

By 2020, protect and restore water-related ecosystems, including mountains, forests, wetlands, rivers, aquifers and lakes

Change in the extent of water-related ecosystems over time

By 2030, expand international cooperation and capacity-building support to developing countries in water- and sanitation-related activities and programmes, including water harvesting, desalination, water efficiency, wastewater treatment, recycling and reuse technologies

Amount of water- and sanitation-related official development assistance that is part of a government-coordinated spending plan

Support and strengthen the participation of local communities in improving water and sanitation management

Proportion of local administrative units with established and operational policies and procedures for participation of local communities in water and sanitation management

Reduce inequality within and among countries

By 2030, progressively achieve and sustain income growth of the bottom 40 per cent of the population at a rate higher than the national average

Growth rates of household expenditure or income per capita among the bottom 40 per cent of the population and the total population

By 2030, empower and promote the social, economic and political inclusion of all, irrespective of age, sex, disability, race, ethnicity, origin, religion or economic or other status

Proportion of people living below 50 per cent of median income, by sex, age and persons with disabilities

Ensure equal opportunity and reduce inequalities of outcome, including by eliminating discriminatory laws, policies and practices and promoting appropriate legislation, policies and action in this regard

Proportion of population reporting having personally felt discriminated against or harassed within the previous 12 months on the basis of a ground of discrimination prohibited under international human rights law

Adopt policies, especially fiscal, wage and social protection policies, and progressively achieve greater equality

Redistributive impact of fiscal policy

Improve the regulation and monitoring of global financial markets and institutions and strengthen the implementation of such regulations

Financial Soundness Indicators

Ensure enhanced representation and voice for developing countries in decision-making in global international economic and financial institutions in order to deliver more effective, credible, accountable and legitimate institutions

Proportion of members and voting rights of developing countries in international organizations

Facilitate orderly, safe, regular and responsible migration and mobility of people, including through the implementation of planned and well-managed migration policies

Recruitment cost borne by employee as a proportion of montlhy income earned in country of destination

Number of countries with migration policies that facilitate orderly, safe, regular and responsible migration and mobility of people

Number of people who died or disappeared in the process of migration towards an international destination

Proportion of the population who are refugees, by country of origin

Implement the principle of special and differential treatment for developing countries, in particular least developed countries, in accordance with World Trade Organization agreements

Proportion of tariff lines applied to imports from least developed countries and developing countries with zero-tariff

Encourage official development assistance and financial flows, including foreign direct investment, to States where the need is greatest, in particular least developed countries, African countries, small island developing States and landlocked developing countries, in accordance with their national plans and programmes

Total resource flows for development, by recipient and donor countries and type of flow (e.g. official development assistance, foreign direct investment and other flows)

By 2030, reduce to less than 3 per cent the transaction costs of migrant remittances and eliminate remittance corridors with costs higher than 5 per cent

Remittance costs as a proportion of the amount remitted

Make cities and human settlements inclusive, safe, resilient and sustainable

By 2030, ensure access for all to adequate, safe and affordable housing and basic services and upgrade slums

Proportion of urban population living in slums, informal settlements or inadequate housing

By 2030, provide access to safe, affordable, accessible and sustainable transport systems for all, improving road safety, notably by expanding public transport, with special attention to the needs of those in vulnerable situations, women, children, persons with disabilities and older persons

Proportion of population that has convenient access to public transport, by sex, age and persons with disabilities

By 2030, enhance inclusive and sustainable urbanization and capacity for participatory, integrated and sustainable human settlement planning and management in all countries

Ratio of land consumption rate to population growth rate

Proportion of cities with a direct participation structure of civil society in urban planning and management that operate regularly and democratically

Strengthen efforts to protect and safeguard the world's cultural and natural heritage

Total per capita expenditure on the preservation, protection and conservation of all cultural and natural heritage, by source of funding (public, private), type of heritage (cultural, natural) and level of government (national, regional, and local/municipal)

By 2030, significantly reduce the number of deaths and the number of people affected and substantially decrease the direct economic losses relative to global gross domestic product caused by disasters, including water-related disasters, with a focus on protecting the poor and people in vulnerable situations

Number of deaths, missing persons and directly affected persons attributed to disasters per 100,000 population

Direct economic loss attributed to disasters in relation to global domestic product (GDP)

(a) Damage to critical infrastructure and (b) number of disruptions to basic services, attributed to disasters

By 2030, reduce the adverse per capita environmental impact of cities, including by paying special attention to air quality and municipal and other waste management

Proportion of municipal solid waste collected and managed in controlled facilities out of total municipal waste generated, by cities

Annual mean levels of fine particulate matter (e.g. PM2.5 and PM10) in cities (population weighted)

By 2030, provide universal access to safe, inclusive and accessible, green and public spaces, in particular for women and children, older persons and persons with disabilities

Average share of the built-up area of cities that is open space for public use for all, by sex, age and persons with disabilities

Proportion of persons victim of physical or sexual harassment, by sex, age, disability status and place of occurrence, in the previous 12 months

Support positive economic, social and environmental links between urban, peri-urban and rural areas by strengthening national and regional development planning

Number of countries that have national urban policies or regional development plans that (a) respond to population dynamics; (b) ensure balanced territorial development; and (c) increase local fiscal space

By 2020, substantially increase the number of cities and human settlements adopting and implementing integrated policies and plans towards inclusion, resource efficiency, mitigation and adaptation to climate change, resilience to disasters, and develop and implement, in line with the Sendai Framework for Disaster Risk Reduction 2015-2030, holistic disaster risk management at all levels

Number of countries that adopt and implement national disaster risk reduction strategies in line with the Sendai Framework for Disaster Risk Reduction 2015–2030

Proportion of local governments that adopt and implement local disaster risk reduction strategies in line with national disaster risk reduction strategies

Support least developed countries, including through financial and technical assistance, in building sustainable and resilient buildings utilizing local materials

Strengthen the means of implementation and revitalize the Global Partnership for Sustainable Development

Strengthen domestic resource mobilization, including through international support to developing countries, to improve domestic capacity for tax and other revenue collection

Total government revenue as a proportion of GDP, by source

Proportion of domestic budget funded by domestic taxes

Developed countries to implement fully their official development assistance commitments, including the commitment by many developed countries to achieve the target of 0.7 per cent of ODA/GNI to developing countries and 0.15 to 0.20 per cent of ODA/GNI to least developed countries; ODA providers are encouraged to consider setting a target to provide at least 0.20 per cent of ODA/GNI to least developed countries

Net official development assistance, total and to least developed countries, as a proportion of the Organization for Economic Cooperation and Development (OECD) Development Assistance Committee donors' gross national income (GNI)

Mobilize additional financial resources for developing countries from multiple sources

Additional financial resources mobilized for developing countries from multiple sources 

Volume of remittances (in United States dollars) as a proportion of total GDP

Assist developing countries in attaining long-term debt sustainability through coordinated policies aimed at fostering debt financing, debt relief and debt restructuring, as appropriate, and address the external debt of highly indebted poor countries to reduce debt distress

Debt service as a proportion of exports of goods and services

Adopt and implement investment promotion regimes for least developed countries

Number of countries that adopt and implement investment promotion regimes for developing countries, including the least developed countries

Enhance North-South, South-South and triangular regional and international cooperation on and access to science, technology and innovation and enhance knowledge sharing on mutually agreed terms, including through improved coordination among existing mechanisms, in particular at the United Nations level, and through a global technology facilitation mechanism

 Fixed Internet broadband subscriptions per 100 inhabitants, by speed

Promote the development, transfer, dissemination and diffusion of environmentally sound technologies to developing countries on favourable terms, including on concessional and preferential terms, as mutually agreed

Total amount of funding for developing countries to promote the development, transfer, dissemination and diffusion of environmentally sound technologies

Fully operationalize the technology bank and science, technology and innovation capacity-building mechanism for least developed countries by 2017 and enhance the use of enabling technology, in particular information and communications technology

Proportion of individuals using the Internet

Enhance international support for implementing effective and targeted capacity-building in developing countries to support national plans to implement all the Sustainable Development Goals, including through North-South, South-South and triangular cooperation

Dollar value of financial and technical assistance (including through North-South, South‑South and triangular cooperation) committed to developing countries

Promote a universal, rules-based, open, non-discriminatory and equitable multilateral trading system under the World Trade Organization, including through the conclusion of negotiations under its Doha Development Agenda

Worldwide weighted tariff-average

Significantly increase the exports of developing countries, in particular with a view to doubling the least developed countries' share of global exports by 2020

Developing countries' and least developed countries' share of global exports

Realize timely implementation of duty-free and quota-free market access on a lasting basis for all least developed countries, consistent with World Trade Organization decisions, including by ensuring that preferential rules of origin applicable to imports from least developed countries are transparent and simple, and contribute to facilitating market access

Weighted average tariffs faced by developing countries, least developed countries and small island developing States

Enhance global macroeconomic stability, including through policy coordination and policy coherence

Enhance policy coherence for sustainable development

Number of countries with mechanisms in place to enhance policy coherence of sustainable development

Respect each country's policy space and leadership to establish and implement policies for poverty eradication and sustainable development 

Extent of use of country-owned results frameworks and planning tools by providers of development cooperation

Enhance the Global Partnership for Sustainable Development, complemented by multi-stakeholder partnerships that mobilize and share knowledge, expertise, technology and financial resources, to support the achievement of the Sustainable Development Goals in all countries, in particular developing countries

Number of countries reporting progress in multi-stakeholder development effectiveness monitoring frameworks that support the achievement of the Sustainable Development Goals

Encourage and promote effective public, public-private and civil society partnerships, building on the experience and resourcing strategies of partnerships 

Amount in United States dollars committed to public-private partnerships for infrastructure

By 2020, enhance capacity-building support to developing countries, including for least developed countries and small island developing States, to increase significantly the availability of high-quality, timely and reliable data disaggregated by income, gender, age, race, ethnicity, migratory status, disability, geographic location and other characteristics relevant in national contexts

Statistical capacity indicator for Sustainable Development Goal monitoring

Number of countries that have national statistical legislation that complies with the Fundamental Principles of Official Statistics

Number of countries with a national statistical plan that is fully funded and under implementation, by source of funding

By 2030, build on existing initiatives to develop measurements of progress on sustainable development that complement gross domestic product, and support statistical capacity-building in developing countries

Dollar value of all resources made available to strengthen statistical capacity in developing countries

Proportion of countries that (a) have conducted at least one population and housing census in the last 10 years; and (b) have achieved 100 per cent birth registration and 80 per cent death registration
SDG 14 targets covered

| Name | Description |
| --- | --- |
| 17.14 | <p>Enhance policy coherence for sustainable development</p> |
Deliverables & Timeline

Started the World Toilet Organization to break the taboo of Sanitation

Created the UN World Toilet Day

PM Modi completed construction of 111 million toilets for the Swachh Bharat Mission

Lobbied successfully a change of law in Brazil to allow foreign investments into government-owned water treatment plants. This has now attracted more than USD 10 Billion into Brazil and protecting the water bodies from fecal pollution
Resources mobilized

Financing (in USD)

Gates Foundation funding USD 270k

In-kind contribution

Microsoft USD 150k software donations

Other, please specify

Hundreds of Global volunteers

Staff / Technical expertise

Creating the World Toilet Standards and Design Guidelines Compendium
Partnership Progress
Feedback

There are currently no comments. Please log in to comment.
False
Action Network
Timeline
19 November 2021 (start date)
19 November 2023 (date of completion)
Entity
World Toilet Organization
Region
Africa
Asia and Pacific
Latin America and the Caribbean
Global
Other beneficiaries
Brazilians, Cambodians, Indians, Chinese, Nigerians, Indonesians, Singaporeans.
More information
Countries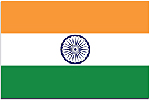 Contact Information