Work 4 Progress India
Development Alternatives Group (

Non-governmental organization (NGO)

)
Description

Intro

The Work 4 Progress (W4P) India program led by Development Alternatives accelerates the creation of meaningful and dignified employment through platforms for innovation, action and continuous learning. In India, W4P provides enterprise development opportunities for youth and women in two regions; Bundelkhand and Eastern Uttar Pradesh. It is based on principles such as collaboration, learning, community-led and bottom up action and adopts social innovation methodology to uncover and unleash people's capacities through which it listens to the community through dialogue, finds answers through co-creation, and then prototypes solutions and shares learnings to eventually create impact at scale.

Implementation of the Project/Activity

W4P India is committed to developing an enabling ecosystem, which can strengthen communities within their contexts. It is based on a four-fold approach: 1.Build bridges through dialogue: The program emphasises building bridges between communities and stakeholders, enabling and empowering them to access and attract resources for local entrepreneurship and job creation 2.Incubate innovative solutions through co-creation: The program retains its spirit of co-creation, where listening to and co-creating with diverse voices in the community and stakeholders unlocks innovation 3. Create shifts through prototyping: The program deepens its focus on social aspects, creating reinforcements for challenges of safety and mobility for women, connectivity for youth and as well as patriarchal and social barriers 4.Share infrastructure for acceleration: In order to demonstrate the transition to an inclusive economy, the program envisions itself to be a shared and safe space for diverse partners in the ecosystem for mainstreaming. The implementation approach is assisted by Developmental Evaluation to initiate internal monitoring and learning on quantitative and qualitative indicators. It enables continuous feedback loops and iterations to ensure contextualisation of solutions and deep-set change. The learnings inform evidence-based practice and knowledge exchange with partners across different geographies in India. The 10+ team deploys lean and cross-sharing of competencies to ensure deployment of the approach and capture evidence and value created in W4P communities.

Results/Outputs/Impacts

From 2017 to 2020, W4P India has supported the set-up of 1,138 micro enterprises and creation of more than 2,374 local jobs. It has co-developed with communities and partners 15+ socially innovative prototypes and tools for building an enabling ecosystem. W4P not only creates decent work opportunities for women but also equips them to emerge as leaders in patriarchal regions. W4P women entrepreneurs are awarded by the government for pioneering work, becoming the center of supply chains that are making enterprises viable, and inspiring other women to become entrepreneurs and challenge gender biases. 33% of W4P enterprises are owned by women (compared to national average of 20%). Today, W4P entrepreneurs have generated a cumulative revenue of EUR 1.5mn+, and for every investment of EUR 1, the entrepreneur earns EUR 2.25 over the first two years. This has helped increase the average annual household income by over 40% after joining W4P.

Enabling factors and constraints

Enabler: 1. The methodology of dialogue, co-creating, prototyping helped in creating viable scalable solutions 2. Through co-creating with the community, enterprises that were set up were demanded by the people rather than being imposed from outside 3. Presence of Development Alternatives, field partners, and the meso level stakeholder coalitions nurtured a conducive ecosystem Constraints: 1.Attitude towards entrepreneurship unfavourable and inclined to government jobs 2.Access to finance an issue especially for women who have little to no assets to their name 3.Private and public institutions working in silos with limited interaction between organisations and poor connect with policy

Sustainability and replicability

Sustainability: W4P works collaboratively with stakeholders to create systemic shifts at micro, meso and macro levels to enhance the entrepreneurial ecosystem. Its distinction lies in the fact that it is continuously working towards exchanging the knowledge and processes with other partners and is contextualising them to ensure sustainability Replicability: The program is also working towards replicating its processes and tools in different geographies with a range of partners. For eg, it is currently working to co-create innovative financial instruments with State Bank of India Foundation and RangDe. With Transforming Rural India Foundation and PRADAN, the program is transferring knowledge, tools and prototypes to set-up more than 800 enterprises. The coalition, among other prototypes, are being scaled with state agencies such as the Uttar Pradesh State Rural Livelihood Mission (UPSRLM).

Other sources of information

COVID-19 Impact

Work 4 Progress leveraged digital mediums to conduct online listening sessions and workshops with 250+ entrepreneurs. The systemic prototypes developed under the program adapted to the external changes to ensure that communities have access to essential goods, government services, and finance. Over 11 virtual regional entrepreneurship coalition meetings were facilitated with 70 stakeholders. Women-led e rickshaws ensured door-step delivery of essential items and provided urgent transport services to communities.95% of the W4P Phase I enterprises were operational immediately after the lockdown and 56% achieved their pre-lockdown revenue within 3 months. The average quarterly revenue in July-September had jumped back to EUR 630 from EUR 425 in April-June.
SDGS & Targets
Deliverables & Timeline
Resources mobilized
Partnership Progress
Feedback

There are currently no comments. Please log in to comment.
False

This initiative does not yet fulfil the SMART criteria.
Timeline
26 September 2017 (start date)
15 May 2021 (date of completion)
Other beneficiaries
In the past three years, it has worked with 15,000+ individuals and the set-up of 1,138 micro enterprises. Out of the enterprises set up, 33% are women-led, 50% are youth led, 90% from backward communities. It has established a network of active partnerships stakeholders including Micro Finance Institutions, government agencies, banks and local support service providers at all levels including: 30+ regional, 35+ national and 5+ global partners.
More information
Countries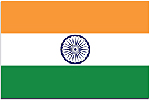 Contact Information