WASH Systems for Health
Foreign Commonwealth and Development Office, UK ( )
Description

Description

WASH Systems for Health will support governments in up to five developing countries in sub-Saharan Africa and South Asia to strengthen the systems needed to establish reliable, resilient and inclusive WASH services over five years. The programme will contribute to better health, nutrition and education, especially for poorer households and communities, and for women and girls in particular. The programme's focus on systems marks a fundamental shift in FCDO's approach to WASH. We had previously focused on projects that aimed to increase first-time access to basic WASH services. Our new approach will enhance the sustainability of WASH services; it will ensure that women are empowered to take informed decisions about the services they receive; and it will attract new public and private finance to accelerate progress towards SDG 6 WASH targets – including universal access to safely managed WASH services. Up to five priority countries will be selected from a group of fifteen. This includes eleven designated flagships that form the core of the UK's approach to ending the preventable deaths of mothers, young children and infants (EPD) and four countries where investment in WASH systems will complement other UK programmes increasing our impact. Intervention countries will be prioritised considering the national context – taking into account levels of fragility and conflict (reflecting that systems strengthening is more challenging in these situations and the approach would need to be adapted), political willingness to drive a process of reform, and comprehensive needs assessments. The selection process is critical to ensure maximum impact and value for money and will last up to 12 months. Implementation will be programmed over the following four years, ensuring there is sufficient time to embed change. The programme's influence extends well beyond five priority countries. It is designed to help the WASH sector shift from infrastructure delivery with limited reliability to reinforcing the core systems needed to establish inclusive, sustainable and resilient services. This will be achieved by ensuring lessons learnt are captured and widely communicated, and by establishing a global WASH systems support hub which responds to demand from governments for advice and support on WASH systems strengthening.

Expected Impact

This new and additional action will help strength the core systems used by governments to establish and sustain WASH services; services which are inclusive, sustainable and resilient to the impacts of climate change - benefiting people's health, wellbeing and future resilience. Beyond supporting SDG 6 targets 6.1, 6.2 and 6.3, the action will also contribute to universal health coverage, with a focus on prevention that extends to improving access to WASH in health care facilities and schools, and quality education received in particular by girls. The principal impact of the programme is to improve health and help end the preventable deaths of mothers, young children and infants (EPD).

Partners

IRC-WASH, London School of Hygiene and Tropical Medicine, University of Leeds (Phase 1) - procurement of Phase 2 partners to begin later in 2023

Additional information

https://www.gov.uk/government/publications/ending-preventable-deaths-of-mothers-babies-and-children-by-2030
SDGS & Targets

Ensure healthy lives and promote well-being for all at all ages

By 2030, reduce the global maternal mortality ratio to less than 70 per 100,000 live births

Proportion of births attended by skilled health personnel

By 2030, end preventable deaths of newborns and children under 5 years of age, with all countries aiming to reduce neonatal mortality to at least as low as 12 per 1,000 live births and under-5 mortality to at least as low as 25 per 1,000 live births

Under-five mortality rate

By 2030, end the epidemics of AIDS, tuberculosis, malaria and neglected tropical diseases and combat hepatitis, water-borne diseases and other communicable diseases

Number of new HIV infections per 1,000 uninfected population, by sex, age and key populations

Tuberculosis incidence per 100,000 population

Malaria incidence per 1,000 population

Hepatitis B incidence per 100,000 population

Number of people requiring interventions against neglected tropical diseases

By 2030, reduce by one third premature mortality from non-communicable diseases through prevention and treatment and promote mental health and well-being

Mortality rate attributed to cardiovascular disease, cancer, diabetes or chronic respiratory disease

Strengthen the prevention and treatment of substance abuse, including narcotic drug abuse and harmful use of alcohol

Coverage of treatment interventions (pharmacological, psychosocial and rehabilitation and aftercare services) for substance use disorders

Alcohol per capita consumption (aged 15 years and older) within a calendar year in litres of pure alcohol

By 2020, halve the number of global deaths and injuries from road traffic accidents

Death rate due to road traffic injuries

By 2030, ensure universal access to sexual and reproductive health-care services, including for family planning, information and education, and the integration of reproductive health into national strategies and programmes

Proportion of women of reproductive age (aged 15-49 years) who have their need for family planning satisfied with modern methods

Adolescent birth rate (aged 10-14 years; aged 15-19 years) per 1,000 women in that age group

Achieve universal health coverage, including financial risk protection, access to quality essential health-care services and access to safe, effective, quality and affordable essential medicines and vaccines for all

Coverage of essential health services

Proportion of population with large household expenditures on health as a share of total household expenditure or income

By 2030, substantially reduce the number of deaths and illnesses from hazardous chemicals and air, water and soil pollution and contamination

Mortality rate attributed to household and ambient air pollution

Mortality rate attributed to unsafe water, unsafe sanitation and lack of hygiene (exposure to unsafe Water, Sanitation and Hygiene for All (WASH) services)

Mortality rate attributed to unintentional poisoning

Strengthen the implementation of the World Health Organization Framework Convention on Tobacco Control in all countries, as appropriate

Age-standardized prevalence of current tobacco use among persons aged 15 years and older

Support the research and development of vaccines and medicines for the communicable and non-communicable diseases that primarily affect developing countries, provide access to affordable essential medicines and vaccines, in accordance with the Doha Declaration on the TRIPS Agreement and Public Health, which affirms the right of developing countries to use to the full the provisions in the Agreement on Trade-Related Aspects of Intellectual Property Rights regarding flexibilities to protect public health, and, in particular, provide access to medicines for all

Proportion of the target population covered by all vaccines included in their national programme

Total net official development assistance to medical research and basic health sectors

Proportion of health facilities that have a core set of relevant essential medicines available and affordable on a sustainable basis

Substantially increase health financing and the recruitment, development, training and retention of the health workforce in developing countries, especially in least developed countries and small island developing States

Health worker density and distribution

Strengthen the capacity of all countries, in particular developing countries, for early warning, risk reduction and management of national and global health risks

International Health Regulations (IHR) capacity and health emergency preparedness

Percentage of bloodstream infections due to selected antimicrobial-resistant organisms

Ensure inclusive and equitable quality education and promote lifelong learning opportunities for all

By 2030, ensure that all girls and boys complete free, equitable and quality primary and secondary education leading to relevant and effective learning outcomes

Proportion of children and young people (a) in grades 2/3; (b) at the end of primary; and (c) at the end of lower secondary achieving at least a minimum proficiency level in (i) reading and (ii) mathematics, by sex

Completion rate (primary education, lower secondary education, upper secondary education)

By 2030, ensure that all girls and boys have access to quality early childhood development, care and pre-primary education so that they are ready for primary education

Proportion of children aged 24–59 months who are developmentally on track in health, learning and psychosocial well-being, by sex

Participation rate in organized learning (one year before the official primary entry age), by sex

By 2030, ensure equal access for all women and men to affordable and quality technical, vocational and tertiary education, including university

Participation rate of youth and adults in formal and non-formal education and training in the previous 12 months, by sex

By 2030, substantially increase the number of youth and adults who have relevant skills, including technical and vocational skills, for employment, decent jobs and entrepreneurship

Proportion of youth and adults with information and communications technology (ICT) skills, by type of skill

By 2030, eliminate gender disparities in education and ensure equal access to all levels of education and vocational training for the vulnerable, including persons with disabilities, indigenous peoples and children in vulnerable situations

Parity indices (female/male, rural/urban, bottom/top wealth quintile and others such as disability status, indigenous peoples and conflict-affected, as data become available) for all education indicators on this list that can be disaggregated

By 2030, ensure that all youth and a substantial proportion of adults, both men and women, achieve literacy and numeracy

Proportion of population in a given age group achieving at least a fixed level of proficiency in functional (a) literacy and (b) numeracy skills, by sex

By 2030, ensure that all learners acquire the knowledge and skills needed to promote sustainable development, including, among others, through education for sustainable development and sustainable lifestyles, human rights, gender equality, promotion of a culture of peace and non-violence, global citizenship and appreciation of cultural diversity and of culture's contribution to sustainable development

Extent to which (i) global citizenship education and (ii) education for sustainable development are mainstreamed in (a) national education policies; (b) curricula; (c) teacher education and (d) student assessment

Build and upgrade education facilities that are child, disability and gender sensitive and provide safe, non-violent, inclusive and effective learning environments for all

Proportion of schools offering basic services, by type of service

By 2020, substantially expand globally the number of scholarships available to developing countries, in particular least developed countries, small island developing States and African countries, for enrolment in higher education, including vocational training and information and communications technology, technical, engineering and scientific programmes, in developed countries and other developing countries

Volume of official development assistance flows for scholarships by sector and type of study

By 2030, substantially increase the supply of qualified teachers, including through international cooperation for teacher training in developing countries, especially least developed countries and small island developing States

Proportion of teachers with the minimum required qualifications, by education level

Ensure availability and sustainable management of water and sanitation for all

By 2030, achieve universal and equitable access to safe and affordable drinking water for all

Proportion of population using safely managed drinking water services

By 2030, achieve access to adequate and equitable sanitation and hygiene for all and end open defecation, paying special attention to the needs of women and girls and those in vulnerable situations

Proportion of population using (a) safely managed sanitation services and (b) a hand-washing facility with soap and water

By 2030, improve water quality by reducing pollution, eliminating dumping and minimizing release of hazardous chemicals and materials, halving the proportion of untreated wastewater and substantially increasing recycling and safe reuse globally

Proportion of domestic and industrial wastewater flows safely treated

Proportion of bodies of water with good ambient water quality

By 2030, substantially increase water-use efficiency across all sectors and ensure sustainable withdrawals and supply of freshwater to address water scarcity and substantially reduce the number of people suffering from water scarcity

Change in water-use efficiency over time

Level of water stress: freshwater withdrawal as a proportion of available freshwater resources

By 2030, implement integrated water resources management at all levels, including through transboundary cooperation as appropriate

Degree of integrated water resources management 

Proportion of transboundary basin area with an operational arrangement for water cooperation

By 2020, protect and restore water-related ecosystems, including mountains, forests, wetlands, rivers, aquifers and lakes

Change in the extent of water-related ecosystems over time

By 2030, expand international cooperation and capacity-building support to developing countries in water- and sanitation-related activities and programmes, including water harvesting, desalination, water efficiency, wastewater treatment, recycling and reuse technologies

Amount of water- and sanitation-related official development assistance that is part of a government-coordinated spending plan

Support and strengthen the participation of local communities in improving water and sanitation management

Proportion of local administrative units with established and operational policies and procedures for participation of local communities in water and sanitation management

Take urgent action to combat climate change and its impacts

Strengthen resilience and adaptive capacity to climate-related hazards and natural disasters in all countries

Number of deaths, missing persons and directly affected persons attributed to disasters per 100,000 population

Number of countries that adopt and implement national disaster risk reduction strategies in line with the Sendai Framework for Disaster Risk Reduction 2015–2030

Proportion of local governments that adopt and implement local disaster risk reduction strategies in line with national disaster risk reduction strategies

Integrate climate change measures into national policies, strategies and planning

Number of countries with nationally determined contributions, long-term strategies, national adaptation plans and adaptation communications, as reported to the secretariat of the United Nations Framework Convention on Climate Change

Total greenhouse gas emissions per year

Improve education, awareness-raising and human and institutional capacity on climate change mitigation, adaptation, impact reduction and early warning

Extent to which (i) global citizenship education and (ii) education for sustainable development are mainstreamed in (a) national education policies; (b) curricula; (c) teacher education; and (d) student assessment

Implement the commitment undertaken by developed-country parties to the United Nations Framework Convention on Climate Change to a goal of mobilizing jointly $100 billion annually by 2020 from all sources to address the needs of developing countries in the context of meaningful mitigation actions and transparency on implementation and fully operationalize the Green Climate Fund through its capitalization as soon as possible

Amounts provided and mobilized in United States dollars per year in relation to the continued existing collective mobilization goal of the $100 billion commitment through to 2025

Promote mechanisms for raising capacity for effective climate change-related planning and management in least developed countries and small island developing States, including focusing on women, youth and local and marginalized communities


 

Number of least developed countries and small island developing States with nationally determined contributions, long-term strategies, national adaptation plans and adaptation communications, as reported to the secretariat of the United Nations Framework Convention on Climate Change
SDG 14 targets covered
Deliverables & Timeline

WASH systems in up to five countries strengthened, addressing systemic bottlenecks to improve performance at national and sub-national level, progress measured by an independent assessment of key performance indicators (KPIs).

Specific advice on WASH systems strengthening provided to governments in ODA-eligible countries through a global WASH systems hub.

Related lessons and good practice shared to inform the global WASH sector through variety of networks and channels.
Resources mobilized

Financing (in USD)

up to $22.7m (£18.5m)
Partnership Progress
Feedback

There are currently no comments. Please log in to comment.
False
Action Network
Timeline
01 March 2023 (start date)
31 March 2028 (date of completion)
Entity
Foreign Commonwealth and Development Office, UK
Other beneficiaries
The programme will work in up to 5 partner countries in sub-Saharan Africa and South Asia, selected from a long-list of 15 developing countries, including the 11 Flagship Countries associated with the UK's approach to help end the preventable deaths of mothers, young children and infants (EPD). Until the selection of partner countries is confirmed the scope of the programme is listed as 'Global'.
More information
Countries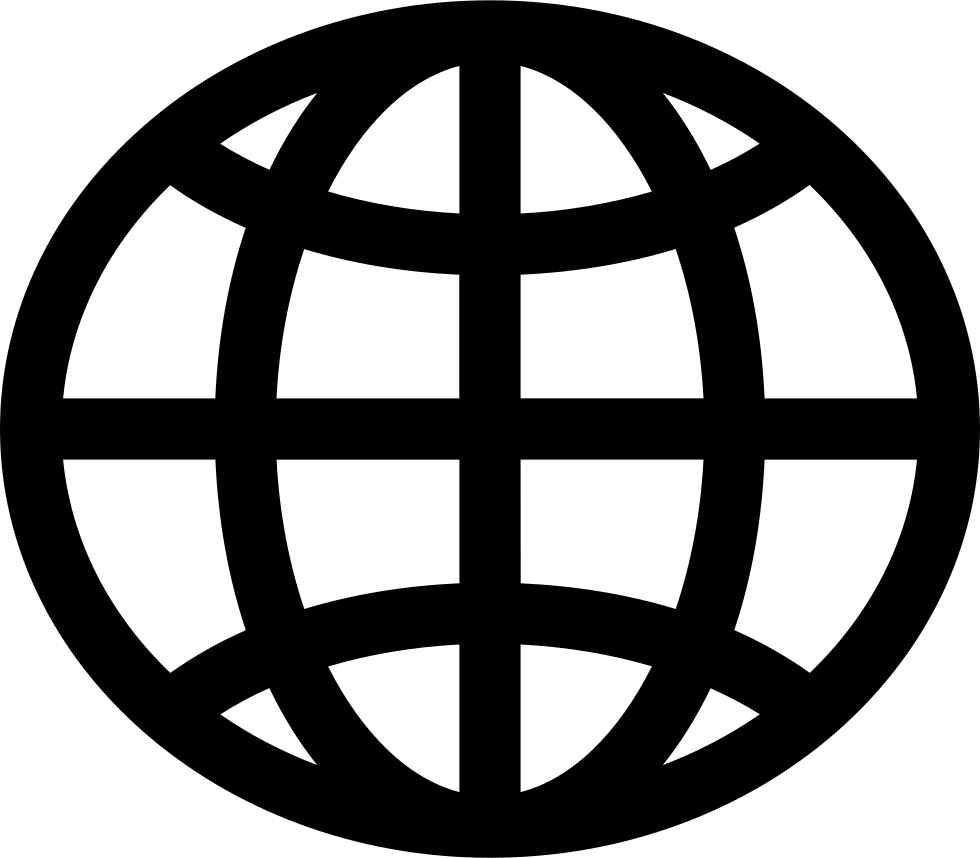 Contact Information