Description

Description

Background:https://hydroquo.com/about-us/

Bangladesh and Eastern India sit atop the Ganges Delta which effectively has a naturally occurring aquifer that has arsenic fluoride and other impurities. After BD's independence organizations drilled over 10 million tube wells without testing the water.

By 2000 they found 30% of the water was contaminated with Arsenic. That's what led the world health organization to state this was the biggest mass poisoning in history. All of this could have been prevented if the areas were tested. Decades later the nations face adverse challenges in assessing critical water resources which has severe implications for the health of people and overall infrastructure leading to poor water quality and scarcity. As waterborne outbreaks continue to be a common norm, Dhaka WASA the world's 2nd largest public water utility in terms of house connections is the authority responsible for managing sewerage and catering supply of 20M+ residents residing in the Capital and has a maximum capacity of sampling 500 lab tests per month.

Challenges
Strict regulations and long procurement cycles across the water industry make it extremely difficult to operate. Federal agencies adopt solutions only after the technology has been widely stress-tested in every facet of operations and only after it becomes an absolute necessity. History suggests "Death by Pilot demonstration" has been the common outcome of water-tech startups.

Hydroquo+ Bangladesh's first up-start to have successfully premiered a pilot concept and scaled to ADB & JICA Financed multi-year federal contracts with the world's 2nd largest public water utility in terms of house connections supplying to 20m+. The same agency that once struggled to supply water is leveraging Hydroquo+'s expertise to ensure water security for its users.

What We Do
Founded in 2019, Hydroquo+ has worked tirelessly to transform the water industry with the goal of making water safer and sustainable for today and for future generations. Hydroqup+ has automated mission-critical testing and monitoring processes that were traditionally manual, slow, and expensive.

Hydroquo+ has addressed these issues by developing an innovative solution that delivers a vertically integrated water quality and monitoring platform with intelligent hardware and software expertise. Real-time testing and monitoring that addresses both water efficiency (leak detection and usage) and water quality (safety and composition), ultimately increasing overall water availability. With the power of actionable and predictive water intelligence on a global scale, Hydroquo+ seeks to solve a number of the world's water challenges with the goal of preserving this quintessential resource for years to come.

Our solution has enabled water operators to be able to correlate data with several planning models, understand consumer behavior, and understand forecasting patterns for custom operations. As a result, they can identify and get ahead of the issues before they become real concerns including potential compliance issues, maintenance requirements, water usage, and water quality anomalies.

Expected Impact

Hydroquo+ has automated high-frequency testing fundamentally reducing the cost per sample. D'WASA required 7200 samples per month /Area for (Ph, Turbidity, Total Dissolved Solids, Dissolved Oxygen, Salinity, Total Organic Carbon, Dissolved Organic Carbon, Free Chlorine, and Residual Chlorine) at two minutes per day. Using sample schedules and the monthly cost of the Hydroquo+ solution the sample can be calculated at USD 0.01.

Furthermore, we have achieved the following milestones:

2m + water tests completed in Dhaka alone in the last 2 years

We have crossed the total number of data points collected publicly across Bangladesh over 20 years

Stakeholders' ROI through process control within 48 hours

Agriculture sector to gain crop yield through active monitoring of Nitrates

Partners

Dhaka WASA is World's 2nd Largest Public Water Utility In Terms of House connection supplying 20m+ residents.
Principal Scientific Adviser to the Indian Government
C'WASA Bangladesh's 2nd Largest Public Water Utility catering to 4m residents.
SDGS & Targets

Ensure availability and sustainable management of water and sanitation for all

By 2030, achieve universal and equitable access to safe and affordable drinking water for all

Proportion of population using safely managed drinking water services

By 2030, achieve access to adequate and equitable sanitation and hygiene for all and end open defecation, paying special attention to the needs of women and girls and those in vulnerable situations

Proportion of population using (a) safely managed sanitation services and (b) a hand-washing facility with soap and water

By 2030, improve water quality by reducing pollution, eliminating dumping and minimizing release of hazardous chemicals and materials, halving the proportion of untreated wastewater and substantially increasing recycling and safe reuse globally

Proportion of domestic and industrial wastewater flows safely treated

Proportion of bodies of water with good ambient water quality

By 2030, substantially increase water-use efficiency across all sectors and ensure sustainable withdrawals and supply of freshwater to address water scarcity and substantially reduce the number of people suffering from water scarcity

Change in water-use efficiency over time

Level of water stress: freshwater withdrawal as a proportion of available freshwater resources

By 2030, implement integrated water resources management at all levels, including through transboundary cooperation as appropriate

Degree of integrated water resources management 

Proportion of transboundary basin area with an operational arrangement for water cooperation

By 2020, protect and restore water-related ecosystems, including mountains, forests, wetlands, rivers, aquifers and lakes

Change in the extent of water-related ecosystems over time

By 2030, expand international cooperation and capacity-building support to developing countries in water- and sanitation-related activities and programmes, including water harvesting, desalination, water efficiency, wastewater treatment, recycling and reuse technologies

Amount of water- and sanitation-related official development assistance that is part of a government-coordinated spending plan

Support and strengthen the participation of local communities in improving water and sanitation management

Proportion of local administrative units with established and operational policies and procedures for participation of local communities in water and sanitation management

Build resilient infrastructure, promote inclusive and sustainable industrialization and foster innovation

Develop quality, reliable, sustainable and resilient infrastructure, including regional and transborder infrastructure, to support economic development and human well-being, with a focus on affordable and equitable access for all

Proportion of the rural population who live within 2 km of an all-season road

Passenger and freight volumes, by mode of transport

Promote inclusive and sustainable industrialization and, by 2030, significantly raise industry's share of employment and gross domestic product, in line with national circumstances, and double its share in least developed countries

Manufacturing value added as a proportion of GDP and per capita

Manufacturing employment as a proportion of total employment

Increase the access of small-scale industrial and other enterprises, in particular in developing countries, to financial services, including affordable credit, and their integration into value chains and markets

Proportion of small-scale industries in total industry value added

Proportion of small-scale industries with a loan or line of credit

By 2030, upgrade infrastructure and retrofit industries to make them sustainable, with increased resource-use efficiency and greater adoption of clean and environmentally sound technologies and industrial processes, with all countries taking action in accordance with their respective capabilities

CO2 emission per unit of value added

Enhance scientific research, upgrade the technological capabilities of industrial sectors in all countries, in particular developing countries, including, by 2030, encouraging innovation and substantially increasing the number of research and development workers per 1 million people and public and private research and development spending

Research and development expenditure as a proportion of GDP

Researchers (in full-time equivalent) per million inhabitants

Facilitate sustainable and resilient infrastructure development in developing countries through enhanced financial, technological and technical support to African countries, least developed countries, landlocked developing countries and small island developing States

Total official international support (official development assistance plus other official flows) to infrastructure

Support domestic technology development, research and innovation in developing countries, including by ensuring a conducive policy environment for, inter alia, industrial diversification and value addition to commodities

Proportion of medium and high-tech industry value added in total value added

Significantly increase access to information and communications technology and strive to provide universal and affordable access to the Internet in least developed countries by 2020

Proportion of population covered by a mobile network, by technology

Take urgent action to combat climate change and its impacts

Strengthen resilience and adaptive capacity to climate-related hazards and natural disasters in all countries

Number of deaths, missing persons and directly affected persons attributed to disasters per 100,000 population

Number of countries that adopt and implement national disaster risk reduction strategies in line with the Sendai Framework for Disaster Risk Reduction 2015–2030

Proportion of local governments that adopt and implement local disaster risk reduction strategies in line with national disaster risk reduction strategies

Integrate climate change measures into national policies, strategies and planning

Number of countries with nationally determined contributions, long-term strategies, national adaptation plans and adaptation communications, as reported to the secretariat of the United Nations Framework Convention on Climate Change

Total greenhouse gas emissions per year

Improve education, awareness-raising and human and institutional capacity on climate change mitigation, adaptation, impact reduction and early warning

Extent to which (i) global citizenship education and (ii) education for sustainable development are mainstreamed in (a) national education policies; (b) curricula; (c) teacher education; and (d) student assessment

Implement the commitment undertaken by developed-country parties to the United Nations Framework Convention on Climate Change to a goal of mobilizing jointly $100 billion annually by 2020 from all sources to address the needs of developing countries in the context of meaningful mitigation actions and transparency on implementation and fully operationalize the Green Climate Fund through its capitalization as soon as possible

Amounts provided and mobilized in United States dollars per year in relation to the continued existing collective mobilization goal of the $100 billion commitment through to 2025

Promote mechanisms for raising capacity for effective climate change-related planning and management in least developed countries and small island developing States, including focusing on women, youth and local and marginalized communities


 

Number of least developed countries and small island developing States with nationally determined contributions, long-term strategies, national adaptation plans and adaptation communications, as reported to the secretariat of the United Nations Framework Convention on Climate Change
SDG 14 targets covered
Deliverables & Timeline

Real-Time Water Quality Platform

Predictive Water Health Decision Platform

Unified Water Operation Centre
Resources mobilized

Staff / Technical expertise

Technology Integration
Partnership Progress
Feedback

There are currently no comments. Please log in to comment.
False
Action Network
Timeline
24 October 2019 (start date)
30 June 2023 (date of completion)
Other beneficiaries
Public Water Utility
Pharmaceuticals
Agriculture, Farmers
More information
Countries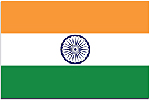 Contact Information