Sri Sathya Sai Medical Mission – Primary, Secondary, and Tertiary Healthcare, including Mobile & Telemedicine Facilities
Sri Sathya Sai Central Trust (

Non-governmental organization (NGO)

)
Description

Intro

Founded on the vision of providing free health and medical facilities to the indigent populations, Sri Sathya Sai Baba, the Founder, created the first modest general hospital in 1956, which vision developed, under the guidance of the Sri Sathya Sai Central Trust (the "Trust"), into a major and unique primary, secondary and tertiary healthcare system in India. The philosophy underlying all free health and medical care services at these institutions embody the five core human values of Truth, Peace, Love, Right Conduct, and Non-Violence. The Founder aptly termed this ("MediCare"). All healthcare services are provided totally free of charge to the patients using these institutions in India.

Implementation of the Project/Activity

Chronology: Phase 1: Two general hospitals - one in Puttaparthi, Andhra Pradesh (AP) in 1956, expanded in 1984; the second in Whitefield, Karnataka (KA) in 1976, expanded in 2016 during the currency of the SDGs. Phase 2: 2001 - Two Super-Specialty Hospitals constructed, one in AP in 1991, and the second one in KA in 2001. Phase 3: 2006 - Mobile Hospital for the remote areas, and a Mobile Dental Clinic in 2019 during the currency of SDGs. Phase 4: 2007 - Telehealth facility for patients living far from the facilities. Phase 5: Medical Education Services offering free Post-graduate training (DNB) in Cardiology, Cardiac Surgery, Neurosurgery, Neurology, Urology, Orthopaedics, Anaesthesiology, Ophthalmology and Family Medicine. It also has Nursing College for graduate training in Nursing. Phase 6: 2020 - 125-bed Covid Hospital in Puttaparthi, with 5 ICU beds with ventilators. AP. Phase 7: 2021-during the Pandemic, a Covid-19 Test Kit was developed by the Central Instruments and Research Laboratory (CRIF), a department of the Sri Sathya Sai Institute of Higher Education, in Puttaparthi, in association with the Sri Sathya Sai Institute of Higher Medical Sciences in Puttaparthi. This Test Kit was approved and validated for use by the Indian Council of Medical Research (ICMR) in January 2021. On-going: The Trust conducts "Medical Camps" in rural areas regularly, offering primary healthcare to local populations. The provision of free quality medical care to those who are less fortunate has had a positive impact not just on the recipients of the care, but also on their families, their communities as well as rural India itself. The Founder's vision of "leaving no one behind" is truly bearing fruits. This goes towards fulfilling many of the SDGs in the area of human development.

Results/Outputs/Impacts

The Trust's medical projects continue to play an increasingly significant role in India's effort to reach universal health coverage by providing quality healthcare services to the rural and urban poor totally free of charges. To date, more than 5 million outpatients have received various treatments, including 260 million diagnostic tests and 300,000 surgeries performed free of charge. During 2019-20, the corresponding figures for such procedures were approximately 2.5 million, 18 million and 18,000 respectively. The Trust conducts conferences and training activities annually in collaboration with international research institutes and universities in undertaking its scientific research in tertiary medicine. In March 2020, at the start of the Covid-19 Pandemic, the Trust set up a model Quarantine Centre and a dedicated hospital with 125 "Oxygen" beds, including ICUs with ventilators. The Trust also provided free medical supplies to all other public quarantine centres in the district.

Enabling factors and constraints

1. Innovative and cost-effective methods were used in delivering healthcare services, including the training of nurses and other paramedical staff. 2. Latest technology like the Electronic Medical Records system, telemedicine and tele-education were implemented. 3. The engineering company Larsen & Toubro (construction), and the state governments in the two states of South India provided all the required expertise and certifications in executing the projects. 4. Many doctors, nurses and engineers continue to provide invaluable volunteer services for the common vision of providing free medical services to the poor and the needy.

Sustainability and replicability

The Trust continues to expand its free high quality healthcare services through its network of hospitals, mobile hospitals and medical camps. As can be evidenced by its track records, all activities are sustainable and replicable. All infrastructures are in place, including human resources, buildings, and all highest quality equipments. Under the Trust's blueprint, all services can be replicated by other organisations and governments. Importantly, all the activities support the SDGs in their scope. The Trust does not solicit funds, nor has it accepted any grants from governments to date. All contributions to the Trust are voluntary in nature. If no free services were provided to patients, then the total amount that would have been payable by all patients (since inception) would be in the region of US$400 Million. During 2019-20, the Trust's total expenditure was US$12.34 Million (including capital expenditure). All expenses incurred are met by individual and institutional donations.

Other sources of information

COVID-19 Impact

The Pandemic had a global impact. The Trust donated or spent a total of US$ 2 Million, including donations to the state and central government relief funds, medical supplies to 14 quarantine centres in the district, and to convert a facility into 125-bed COVID hospital with 5 ICU beds with ventilators. The Trust's Central Research and Instrumentation Facility developed a rapid Covid-19 detection kit (SAIC-19 Ag Kit), which was validated and approved for use by the Indian Council of Medical Research. The Trust collaborated with UNICEF in creating public awareness programs on Covid-19 infection.
SDGS & Targets
Deliverables & Timeline
Resources mobilized
Partnership Progress
Feedback

There are currently no comments. Please log in to comment.
False

This initiative does not yet fulfil the SMART criteria.
Entity
Sri Sathya Sai Central Trust
Other beneficiaries
The indigent populations in India are the beneficiaries under the medical projects. The inspirational leadership provided by the Trust has succeeded in bringing together multi-stakeholder partnerships where communities, municipal officials, state governments, the private sector and healthcare professionals have all voluntarily contributed their services and resources for a common vision of selfless service to the poor and the needy.
More information
Countries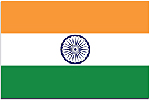 Contact Information
Rathnakar, Sri Sathya Sai Medical Mission – Primary, Secondary, and Tertiary Healthcare, including Mobile & Telemedicine Facilities