Disability Inclusive Scorecard on SDG Implementation
Sightsavers (

Non-governmental organization (NGO)

)
Description

Intro

'Building partnerships for Sustainable Development Goals: empowering disabled people's organizations' funded by the EU, supports people with disabilities to play a vital role and proactively engage in SDG implementation at local, state, national, and international levels. It includes 15 Organizations of People with disabilities (OPDs) in 5 states in India reaching out to 14,333 people with disabilities, engagement with 859 Self Help Groups, 100 Gram Panchayats (local administration). Sightsavers, EDF, Together 2030 and Newcastle University, developed Disability Inclusion Score Card (DISC) with a focus on women with disabilities as participatory monitoring and accountability mechanism.

Implementation of the Project/Activity

The scorecard implementation involved 25 staff persons, 5 OPD coordinators, 7 partner staff with €26, 000. OPDs were trained on SDGs, UNCRPD and the Indian law on Rights of Persons with Disabilities (RPWD) Act, 2016. Preparation included deciding on scope of DISC in terms of services, geographical areas and stakeholders. The pilot focused on inclusive education services provided for children with disabilities at early childhood care centers, primary and middle schools in the context of SDG4. Preliminary meetings held with school administration, education officials at block and district level, OPDs, parents, and children. The facilitation team of OPD members trained on the process, their roles, and the rights of people with disabilities; input tracking helped to understand the status of services available to people with disabilities, accessibility, infrastructure, and teaching aids. It included observation of physical structures, attitudes of staff and fellow students towards children with disabilities. Interviews with officials and community representatives were conducted for feedback on existing quality of services available. Verification of the outcomes included attendance of students with disabilities, availability and sufficiency of teachers. Group meetings were conducted to discuss issues, develop and prioritize indicators with children with disabilities, parents and service providers, whilst separate focus group discussions were conducted with women and girls. All participants rated each indicator (1-5), votes were compiled into a result scoring sheet. An interface meeting followed with government officials / service providers in decision making positions to present results. Indicators with low scores were discussed, solutions explored and action plans developed.

Results/Outputs/Impacts

DISC focused on access issues but brought significant attitudinal changes. Parents feared service providers would not engage with them. "Nothing will change" attitude among stakeholders to collective effort can create change, empowered stakeholders, increased OPD visibility, resulted in their inclusion in COVID action programs and stronger engagement with district officials. Accessibility audits were conducted in 4 schools in Chhattisgarh and 6 in Odisha followed by ramps built in several schools. Teachers demand better services and facilities for children with disabilities. Visually impaired children are admitted into mainstream schools. Since, resources were unavailable to train teachers teaching children with disabilities, Government of Odisha has developed a module for classes 1-5 disseminated to all schools with a similar module developed for classes 6-8.Covid-19 constrained follow-up, but efforts by dedicated OPDs and proactive government officials resulted in good progress.

Enabling factors and constraints

Building the knowledge base on SDGs, entitlements and a rights-based approach, OPDs leading consultative processes and generating evidence, orienting all stakeholders on disability rights and discussing disability inclusion collectively, shifted the status quo significantly. DISC meetings became a forum for all participants (especially teachers) to be honest about the quality of services available for children with disabilities. The level of government involvement was not uniform across all states but the OPDs leveraged the evidence base generated through the process to continue their advocacy, with significant results in many areas.

Sustainability and replicability

'The DISC initiative has become part of Sightsavers India's Social Inclusion program. Local government now value OPDs as key stakeholders', expressed by an OPD member, 'OPDs are being considered as a part of essential man-power in education department which is a good beginning of co-operation'. This will have a strong impact on 'Leave No One Behind' in India. OPDs demonstrate commitment to continue the process. In Rajasthan, OPDs plan to implement DISC in other panchayats and develop a model panchayat using DISC for all services. An Implementation Guide and IEC material can support replication. Plans are underway to implement DISC in Bangladesh and organize a series of webinars with different stakeholders to share the concept, for example European Disability Forum. It is an excellent tool for local advocacy, especially district or small provincial areas. Any service can be scored with long term advantage for improvement in service delivery and stronger government partnerships.

Other sources of information

COVID-19 Impact

Due to COVID-19, OPD members and government officials had limited opportunity to follow-up on the commitments in the action plan. Post DISC, Sightsavers Orissa budgeted for a solution document for an inclusive village by studying issues like physical accessibility in 5-7 villages, but due to COVID, work has not yet begun. Still, there are promising developments across states. In Jharkhand, letters were sent to inclusive education department and district administration as per the action plan. In Rajasthan, letters were given to the District collector as per the action plan. Engagement with district officials and access to higher levels of government have become more accessible to OPDs, and a network of stakeholders focused on disability inclusion can support efforts to build back better.
SDGS & Targets
Deliverables & Timeline
Resources mobilized
Partnership Progress
Feedback

There are currently no comments. Please log in to comment.
False

This initiative does not yet fulfil the SMART criteria.
Timeline
01 March 2018 (start date)
31 August 2021 (date of completion)
Other beneficiaries
15 OPDs in 5 states covering 14,333 people with disabilities, 12 implementing partners, 2 national partners, Together 2030, European Development Forum, Sightsavers, Newcastle University, national, state and district government stakeholders. Strong partnerships developed between academia and CSOs and European and Indian OPDs. Partnership between Sightsavers, Together 2030 and Newcastle University to develop this approach.
More information
Countries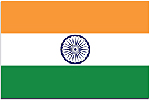 Contact Information