Description

Intro

The EC launched the Covenant of Mayors in 2008 in order to gather local governments voluntarily committed to achieve and exceed the EU 2020 climate and energy targets. This meant mitigating CO2 emissions through energy efficiency, renewable energies and clean transport. In 2015 the initiative was upgraded to correspond to the EU 2030 climate and energy goals – the time horizon was extended to 2030 and the initiative expanded to cover also adaptation to climate change (integrating the 'Mayors Adapt' initiative) and access to clean energy. In 2016 it became the key pillar of the Global Covenant of Mayors initiative.

Objective of the practice

About 70% of European population lives in cities and cities account for a similar share of energy consumption and green house gases emission. As such cities and local authorities are crucial vehicle for implementing climate and energy objectives and sustainability goals. <br />
The objective of the Covenant of Mayors is to encourage long-term political commitment and concrete action at the local level to address climate mitigation and climate adaptation challenges as well as energy poverty. Under the initiative cities commit to meet and exceed the European objectives in terms of CO2 emissions (at least 40% reduction by 2030), demonstrating a level of ambition often higher that on the national level in their respective countries. As signatories, they also sign up to a long-term 2050 vision of decarbonised and resilient cities with access to sustainable, secure and affordable energy. <br />
<br />
The Covenant of Mayors offers to cities a robust but at the same time flexible framework for planning and monitoring their actions in climate mitigation and adaptation areas. In their local Sustainable Energy and Climate Action Plans (SECAPs) cities design and take actions in the building sector, transport and local energy production, and implement adaptation measures. Unlike in many other initiatives, cities get scientific advice and their actions are followed up and plans validated by the European Commission services. Addressing these key sectors and promoting an integrated approach, i.e. linking climate and energy action, the Covenant of Mayors aims also to increase sustainability in cities and communities.

Partners

Cities and local authorities are key stakeholders. Regional and national authorities act as Covenant of Mayors Territorial Coordinators and organisations linked through act it as Associated Partners. The Covenant of Mayors works closely with the Committee of the Regions and is opened to establishing partnerships. In 2016, the Covenant of Mayors joined forces with the Compact of Mayors and in 2017 a Memorandum of Understanding was signed with the World Alliance for Efficient Solutions. The Covenant of Mayors reaches out also to the academia and other relevant stakeholders and initiatives active in the field of local energy and climate action.

Implementation of the Project/Activity

The Covenant of Mayors is implemented mainly through the Secretariat of the initiative – based in Brussels and operating under a service contract managed by the European Commission (DG ENER). The Secretariat is in direct contact with signatories and as such manages the Covenant of Mayors community and provides assistance to municipalities on all aspects and pillars (mitigation, adaptation, access to energy) of the initiative.

Under the Initiative signatory cities commit to developing, within two years after joining, a Sustainable Energy and Climate Action Plan (SECAP) and to provide regular monitoring on its implementation. The Secretariat (Office) carries out communication activities, offers advice through a dedicated helpdesk, organises capacity building, including guidance and advice on relevant funding and financing sources for local energy and climate projects, works with practitioners on Covenant of Mayors monitoring and reporting framework for climate and energy data.

A dedicated work stream covers relations with regions that act as Territorial Coordinators for the Initiative and targeted activities are conducted under "national approaches" to embed the Covenant of Mayors approach in the specific context of energy and climate planning in the different Member States and seek synergies in case of existing national frameworks for local level action.

The work of the Secretariat is accompanied by specific activities carried out by the European Commission's Joint Research Centre (JRC) – the JRC approves and provides scientific review of the signatories' Sustainable Energy and Climate Action Plans (SECAPs). In DG ENER (and DG CLIMA) a dedicated team works directly with the contractor (Secretariat) to provide political steer and oversees the overall implementation of the Initiative.

Results/Outputs/Impacts

Within ten years of its existence the Covenant of Mayors initiative has successfully engaged 8,800 signatory cities politically committed to meeting and exceeding the European climate and energy objectives. This includes over 1000 signatories that have already signed up to more ambitious goals of at least 40% CO2 reduction by 2030 and to acting on adaptation to climate change as well as ensuring access to sustainable energy for citizens.

Next to that, there are more than 190 national and sub-national entities and 180 association supporting Covenant signatories in turning their ambition into action. By the end of 2018 signatories of the Covenant of Mayors developed about 5,900 action plans with about 233,000 mitigation and adaptation actions reported to the Covenant of Mayors Office.

Based on analysis carried out by the JRC in 2017 the Covenant of Mayors signatories have already achieved 23% reduction in CO2 emissions from the baseline. These reductions were achieved in heating and cooling, transport and electricity sectors. The Covenant of Mayors signatories also achieved 20% of energy savings thanks to energy efficiency improving actions. The Covenant of Mayors is and inclusive initiative and offers a flexible framework, developed in close collaboration with city practitioners, suitable for both larger cities and small municipalities.

Enabling factors and constraints

The bottom-up approach, focus on community building and multi-level governance model as well as fostering citizens engagement have been key success factors of the Covenant of Mayors. Also, the willingness of European cities and municipalities to demonstrate and act on the climate change challenges with a level of ambition higher than the national ones has been a crucial element for achieving good results. While the European Commission has been strongly supporting the initiative politically and through financing the Secretariat, Covenant of Mayors has been developing in line with the philosophy, with which it was "designed "that is "by cities for cities".

One of the main constraints has been encouraging cities from certain Member States, especially where mandatory regional and national frameworks for planning and or reporting on climate action for local authorities already exist. Another challenge emerged with the update of the Covenant of Mayors objectives to 40% reduction and adding the adaptation pillar as well as access to energy.

To overcome these challenges the Covenant of Mayors Office implementing targeted capacity building through on and off-line activities in local languages and is in dialogue with local stakeholders as well as relevant national authorities within the "national approaches". In close collaboration with the JRC as well as stakeholders gathered under the "Coalition of the willing" and the practitioners the Office is also taking steps to developing the reporting and monitoring framework for access to energy/energy poverty/energy poverty.

Sustainability and replicability

During the past ten years, the Covenant of Mayors has established itself as the EU flagship initiative for cities committed to taking action against climate change. In many places (in particular in Spain and Italy) the framework for planning and monitoring energy and climate action offered by the initiative has become and integral part of programming and data collection system used at the regional level.

This lays a good basis for the sustainability of the Covenant of Mayors framework as a tool to encourage local action and implement energy and climate policies. Constant exchange of best practices helps replicate also concrete actions and solutions applied by the different signatories. Inspired by the success of the initiative in Europe the Covenant of Mayors have been replicated first in the EU Eastern and Southern neighbourhoud area and in 2018 extended also to other parts of the world, in particular North and South Americas, Asia and Africa. Dedicated Secretariats in the different regions, including in Europe work permanently to reach out to local and regional authorities and encourage the Covenant of Mayors Initiative.

Conclusions

The Covenant of Mayors' unique and innovative approach through its bottom up and voluntary character has successfully delivered on gathering a high number of municipalities (8,800) and creating a community around the high-level ambition to effectively respond to the energy end climate challenge and as such increasing the sustainability of local communities. <br />
<br />
The initiative encourages long-term (2030 horizon) political commitment to climate action at a local level and at the same time provides robust and at the same time framework/tool for planning and implementing these activities – turning the commitment to concrete action. <br />
A particular challenge has been identified in encouraging cities from some Members States to engage with the initiative, specifically when national planning and reporting obligations exist for cities and in encouraging commitments to 2030 objectives and adaptation. <br />
<br />
Accountability, support to signatories, limiting focus of reporting to the essential questions and actions under the control of the cities and maintaining sufficient flexibility towards regional specificities have been important success factors of the initiative.
SDGS & Targets
Deliverables & Timeline
Resources mobilized

Resources

Other, please specify

Financing: EU financing through a service contract for the operation of the Secretariat since the launch of the initiative, current contract of about 8 million euros/42 months) / Staff, technical expertise: EC staff 1-2 fte
Partnership Progress
Feedback

There are currently no comments. Please log in to comment.
False
Action Network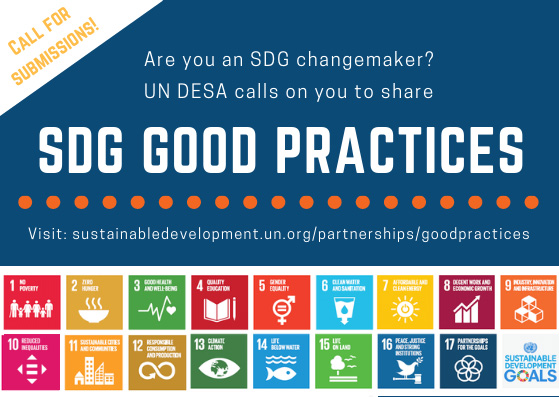 This initiative does not yet fulfil the SMART criteria.
Timeline
01 January 2008 (start date)
31 December 2030 (date of completion)
Entity
European Commission, SG E2
Geographical coverage
8800 cities and municipalities representing 230MM citizens in all EU Member States and 28 countries outside EU. The concept has been replicated in EU's neighbouring, Africa, Eastern/Southern Asia, North/South America under European Commission financing.
Website/More information
N/A
Countries
Contact Information