The seventh annual Multi-Stakeholder Forum on Science, Technology and Innovation for the SDGs (STI Forum) will be held from 5 to 6 May 2022. The Forum will be convened by the President of ECOSOC H.E. Mr. Collen Vixen Kelapile who has appointed two co-chairs - H.E. Mr. Kennedy Godfrey Gastorn, Ambassador and Permanent Representative of Tanzania to the United Nations, and H.E. Mr. Sergiy Kyslytsya, Ambassador and Permanent Representative of Ukraine to the United Nations. As per its mandate, the Forum will be organized by the UN interagency task team on STI for the SDGs (IATT), convened by UN-DESA and UNCTAD, and the 10-Member Group of high-level representatives appointed by the Secretary General.
As in previous years, the theme of the STI Forum will be closely aligned with that of the High-Level Political Forum on Sustainable Development (HLPF), to be held from Tuesday, 5 July, to Thursday, 7 July, and from Monday, 11 July, to Friday, 15 July 2022, under the auspices of the Economic and Social Council, but have an exclusive focus on the role and contributions of science, technology and innovation. The HLPF in 2022 will review in-depth Sustainable Development Goals 4 on quality education, 5 on gender equality, 14 on life below water, 15 on life on land, and 17 on partnerships for the Goals. The upcoming HLPF will take into account the different and particular impacts of the COVID-19 pandemic across all Sustainable Development Goals and the integrated, indivisible and interlinked nature of the Goals.
Accordingly, the theme for the STI Forum 2022 will be: "Science, technology and innovation for building back better from the coronavirus disease (COVID-19) while advancing the full implementation of the 2030 Agenda for Sustainable Development".
As a further point of reference, resolution A/RES/76/213 on "Science, technology and innovation for sustainable development" was adopted by the Second Committee of the General Assembly on January 7th, 2022. The resolution contains guidance for the work of the Technology Facilitation Mechanism.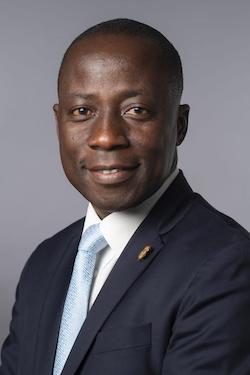 Ambassador and Permanent Representative of Tanzania to the United Nations, Co-Chair of the 2022 STI Forum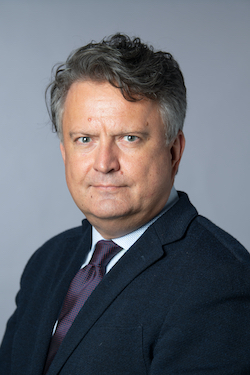 Ambassador and Permanent Representative of Ukraine to the United Nations,Co-Chair of the 2022 STI Forum
Member States Briefings
1st Meeting (05 May 2022):
---
2nd Meeting (05 May 2022):
---
3rd Meeting (06 May 2022):
---
4th Meeting (06 May 2022):
---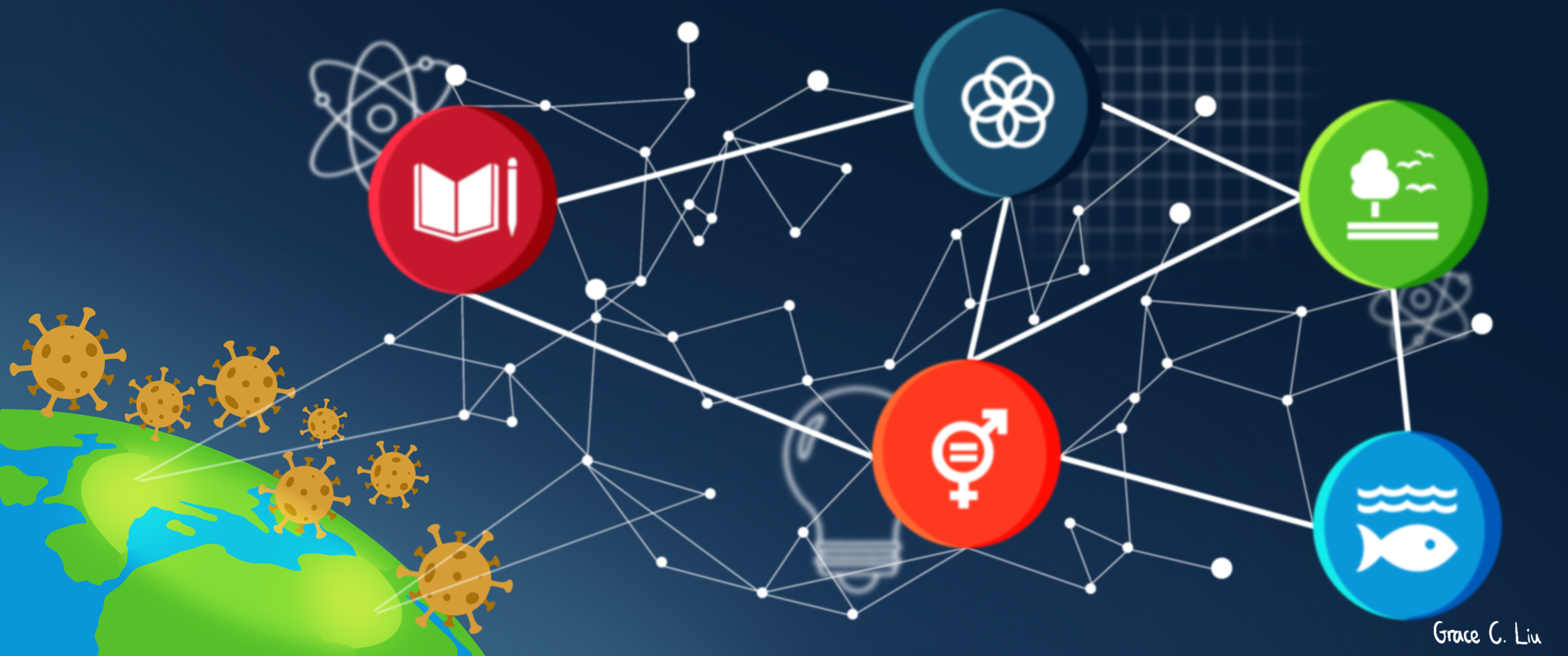 The United Nations Department of Economic and Social Affairs (DESA) and the United Nations Conference on Trade and Development (UNCTAD), with support from UNOSD is organizing a three-day Workshop on Science, Technology and Innovation (STI) for the Sustainable Development Goals (SDGs), to help prepare for the 7th STI Forum in May 2022. The meeting will be held on MS Teams at 7-10am EST, each day from 7th to 9th March 2022.
The meeting will focus on how best to prepare sessions of the 2022 STI Forum by mobilizing STI stakeholders, so as to make an effective contribution to the 2022 HLPF, and more broadly to accelerate progress towards the SDGs. For more details, see here.
Side Events
4 May
Video recording:
STI Forum: DigitalArt4Climate & Blockchain4Climate
---
5 May
6 May

Side events are hosted by independent organizers and do not reflect the views of the United Nations.
The Virtual Innovation Exhibit showcases burgeoning innovators who are addressing sustainability issues in local communities, particularly by developing and scaling up innovations that address multiple SDGs and/or that address the needs of vulnerable communities. Innovators will describe their cutting-edge initiatives and share insights from their experience implementing development solutions in areas including economic development, vulnerable populations, environment, agriculture, and space applications across 17 countries. They will discuss opportunities for these new technologies to support sustainable and inclusive recovery from the pandemic towards a brighter future.
This year's exhibit showcases some of the winners from various competitions and challenges throughout the UN System, including:
2022 Winners
| | |
| --- | --- |
| TofaraOnline : Digital Marketing and Innovation Consulting Trust – TofaraOnline is a digital Marketing and Innovation Consulting Trust and our main aim is to empower MSMEs and women to adopt digital marketing and emerging technologies for international Trade. | |
| Polycare – Polycare innovates in the fields of construction materials, building processes and architecture. The research led to the invention of a polymer concrete building block, the Polyblock, by substituting filler materials such as precious sands that are important for our ecosystems and replacing cement as a binder with a very high CO2 footprint. | |
| Kenya Space Agency – Project MIDST seeks to develop technical capacity to assist National and County Government organizations in Kenya to use open source tools and data to enhance the utilization of Earth Observation and related space-related technologies to inform the decision making process. MIDST focus on developing products based on pilot studies together with relevant stakeholders across three areas; forests, urbanization and Floods/Landslides. | |
| Rotamundos – In Rotamundos we are building the new consciousness tourism; a tourism that emphasizes culture, heritage and environment value, supporting local communities and minimizing environmental impacts. Digitalization allows small and independent establishments to obtain tools that help them optimize resources, hyper-connect them and allow them to open up to a borderless market in which to offer their services. | |
| Pebble Labs Inc. – Pebble Labs' platform technology, Directed Biotics™, delivers safe and effective biological solutions to sustainably protect crop yields and quality by targeting formidable pests and diseases. The key to our Directed Biotics™ technology is delivery: our microbes are precision engineered to safely and effectively provide RNA-based protection against the diseases and pests we are targeting. | |
| Bondi Bio – Bondi is a pioneer in Solar biomanufacturing - combining cyanobacteria and synthetic biology to capture and convert CO2 into valuable Natural Products: reducing atmospheric carbon and offering an elegant solution for high value compounds and the generation of substantial revenues. | |
| Universidad del Valle de Guatemala (UVG) – CubeSat Quetzal-1, the first Guatemalan satellite, operated 211 days in space. 84,775 of its data packages were received on Earth. Its impact goes beyond the technical information it provided since it opened the aerospace engineering field in Guatemala. | |
| Roverlabs – Our product(Mono-1), the Low cost 3-D printed myoelectric-hand made locally, will give them the confidence and help to eradicate negative perceptions and bias of the society towards them. | |
| ViaVii – ViaVii is a central hub which provides customers with opportunities to engage in original local experiences and activities. ViaVii utilizes artificial intelligence (AI) to conduct sentiment analyses which are then used to personalize offerings and provide each customer with the help they need throughout their unique journey. | |
| RepoSand Glass Recyclers Limited – RepoSand Glass Recyclers is located in Nairobi, Kenya. Our solution addresses two problems: waste glass in minefields and highly-priced construction aggregate. The project reduces environmental waste and benefits waste collectors (bottom of the pyramid community dwellers) by increasing their revenue as it adds to their revenue channels. | |
United Nations Innovation Competitions
Please see below a list of some of the UN-organized innovation competitions and challenges taking places from 2020 to 2022.
Organizer

Competition Name

ESCAP

Call for Research Proposals: Evidence-based Financial Solutions for Women Entrepreneurs

IDB

IDB & World Tourism Organization

ILO

IMF

ITC

ITC, Youth Alliance for Leadership and Development in Africa (YALDA), African Continental Free Trade Area (AfCFTA), African Export-Import Bank (Afrexim Bank), UNECA, UNDP

ITU

World Summit on the Information Society (WSIS)Prizes

WSIS Healthy Ageing Innovation Prize

ITU, UNESCO, & other stakeholders

UN Innovation Network

UNDESA

Science Technology and Innovation Forum Innovation Competitions

UNDP

UNDP Accelerator Lab Ghana

UNDP Accelerator Labs, Japan Cabinet Office, and UNDP Japan Unit

UNECA with support from Mastercard Foundation

UNFCCC, UN-Habitat

UNICEF, Giga

Blockchain-based Software Solutions to Build Capacity and Empower Communities

UNIDO

UNIDO Global Call for Innovative Solutions and Technologies vs. COVID-19 and beyond (2020)

Global Call for Innovative Solutions in Cleantech and Sustainable Land Management (2021)

UNIDO, UNFCCC, & UNCCD

UNIDO Global Call for Innovative Solutions in Cleantech and Sustainable Land Management (2021)

UNOOSA

UNOPS

Global Innovation Challenge 2020

UNOSSC & ITU

WFP Innovation Accelerator

World Bank

Agriculture Risk Innovation Challenge

Mission Billion Challenge Calls for Innovation to Strengthen Inclusion and Empower World's Invisible Billion

World Food Forum

World Trade Organization

Digital Champions for Small Business

World Tourism Organization
The meetings (opening/closing, Ministerial session and Thematic sessions) and special events will be held in a hybrid format and live streamed both on UN WebTV and the Whova platform. All other meetings (Roundtables, pre-events, exhibit, and side events) will only be available on the Whova platform.
To access the 2022 STI Forum virtually through Whova, please register here:
Registered online participants will be able to:
Browse the interactive programme, view speaker profiles and plan their personal agenda;
Watch the livestream of all sessions and share comments/questions in the chat box;
Visit the virtual exhibition booths and ask questions to learn more;
Check out the various side events taking place from 4 May to 6 May 2022;
Follow relevant community board topics and participate in the discussions;
Network virtually with attendees of similar interests and exchange contacts with those they choose;
Receive event updates such as last-minute session changes from the organizers.
After registration, participants will have full access to the Whova platform via this link: https://2022stiforum.events.whova.com/
Or, you could also get the Whova App to join the Forum on the go!
Get our official event app
For Blackberry or Windows Phone,
Click here
For feature details, visit
Whova
For more information, including details related to in-person participation in the hybrid sessions, please read the "Participant guide".
To learn more about event access through Whova in general, please refer to the Video Guide for Whova Attendees.
Preparatory briefings to UN Member States and Stakeholders in the run-up to the STI Forum 2022:
First briefing to Member States on 18 January 2022
---
Briefing to Stakeholders on 1 April 2022
Second Briefing to Member States on 31 March 2022
---