Sri Sathya Sai Values-Based Integral Education Initiatives
Description

Intro

Founded on the vision of providing values-based integral education of the highest quality, Sri Sathya Sai Baba, the Founder, started various primary, secondary as well as tertiary educational institutions for students free of all charges. The Sri Sathya Sai Central Trust develops and maintains all such institutions. Currently there are four university campuses providing under-graduate, post-graduate and doctoral program and three schools providing primary, secondary and higher secondary education.

Description

The creation of values-based integral educational institutions (primary, secondary and tertiary) based on the belief that education should develop students into holistic individuals who are socially responsible and spiritually aware, embodying the five core human values of Truth, Peace, Love, Right Conduct, and Non-Violence. This system of education was aptly described by the Founder as "EduCare", a system that does not consist of commercial considerations, but of providing the highest quality free education for those less fortunate in the society.

Contribution to SDG Implementation

SDG 5: The women's campus at Anantapur has the "Central Research Laboratory" for advanced doctoral research experiments, a good example of "gender equality". SDG 3: The Central Research Instruments Facility (CRIF) developed (in collaboration with the Sri Sathya Sai Institute of Medical Sciences), a rapid, cost-effective and reliable Covid-19 detection testing kit. On 11 February 2021, Indian Council of Medical Research (ICMR) approved and validated the "SAIC-19 Ag Kit"as being satisfactory for use, fulfilling SDG 3. SDG 4 applies in the provision of quality educational services at the schools.

Implementation methodologies

Chronology: 1. 1968 - Sathya Sai Arts and Science College (for Women) in Anantapur, Andhra Pradesh. 2. 1969 - Sri Sathya Sai Arts, Science and Commerce College (for Men), Whitefield, Karnataka. 3. 1979 - Sri Sathya Sai College of Arts, Science and Commerce College (for Men) Prashanti Nilayam, Andhra Pradesh. All campuses were brought under one single umbrella in 1981 to become the Sri Sathya Sai Institute of Higher Learning (deemed university) (the "Institute"), and headquartered in Prasanti Nilayam, Andhra Pradesh. The Institute now has four campuses after the addition of Muddenahalli campus in 2009 in state of Karnataka. The total number of students at the Institutes is over 1500 as of date. In addition to the above, the Trust has also runs numerous free schools in Andhra Pradesh: 1. Sri Sathya Sai Higher Secondary School in Prashanti Nilayam. 2. Sri Sathya Sai Gurukulam School, in Rajahmundry. 3. Smt. Eswaramma English Medium School in Puttaparthi, (a day school catering to the children of under-privileged, indigent parents, who have never had any formal schooling themselves and who largely survive on subsistence living).

Results

The provision of free primary, secondary and tertiary level education to those who are less fortunate in India has had a positive impact not just on the recipients, but also on their families, their communities as well as rural India itself. The Founder's vision of "leaving no one behind" is truly bearing fruits. This goes towards fulfilling many of the SDGs in the area of human development. All students participate in community service outside the set curricula that sensitises them to the challenges facing the rural populations in India.

Factors and Constraints

Financially, the Trust's total annual expenditure in running all the institutions is US$3.57 Million. As all education is provided free of charge, there is no income to the Trust from this initiative.

Sustainability and replicability

All institutions have been sustained successfully since their respective inceptions, and as shown above, they have gradually grown and increased in size and capacities. All infrastructures, including the buildings, the equipments, the teachers and all support staff are in place. This includes the post Covid-19 Pandemic on-line teaching methodologies. The free Sri Sathya Sai Integral Human-Values Based Education models is replicable in India as well as other parts of the world where similar conditions as in India are prevalent. More such institutions may be developed in India by the Trust in the future.

COVID-19 Impact

Despite the negative impact of the Covid-19 Pandemic on the educational system, various capacity development measures have been taken up by the Trust to minimise the effects on students: 1. on-line courses have been developed and being utilised using the latest available technology; and 2. providing all necessary support to students and their parents in coping with the effects of the lockdown; and 3. providing all necessary hygiene and personal safety information; and 4. planning for the re-opening of the schools and colleges in a safe and under hygienic conditions.
SDGS & Targets
Deliverables & Timeline
Resources mobilized
Feedback

There are currently no comments. Please log in to comment.
False
Organization/entity
Sri Sathya Sai Central Trust
Countries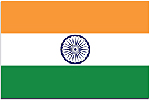 More information
Contact Information