Description

Description

To communicate about fashion in a way that aligns all content with the Sustainable Fashion Communication Playbook and the 1.5-degree climate target and wider sustainability goals. We are committed to implementing the 8 Principles for Sustainable Fashion Communication as described in the Playbook which are as follows. Principle 1: Commit to evidence-based and transparent communication efforts Principle 2: Ensure information is shared in a clear and accessible manner Principle 3: Eradicate all messages encouraging overconsumption Principle 4: Champion positive changes and demonstrate accessible circular solutions to help individuals live more sustainable lifestyles Principle 5: Spotlight new role models and notions of aspiration or success Principle 6: Focus on inclusive marketing and storytelling that celebrates the positive ecological, cultural and social values offashion Principle 7: Motivate and mobilise the public to advocate for broader change Principle 8: Support dialogue with leadership and policymakers to enable wider industry sustainability

Implementation of the Project/Activity

No Kill Magazine is unique in the fashion/lifestyle space as we're the only fashion publication that puts sustainability first. This is reflected across our site and in our navigation. Our site categories exemplify our commitment to sustainability NKM Finds: We feature fashion brands that are transparent and committed to an ethos of sustainability. We also feature second-hand, vintage and custom made fashion. Designers + New Materials: We feature both established and up-and-coming designers committed to sustainable, ethical design and share about materials such as plant-based leather and bast fibers. The Fix: Fixing our relationship with fashion: love + repair what you own, tips to shop smarter, learn more about ethical and responsible fashion + what is (and isn't) fast fashion. Style + Culture: Style inspiration, streetstyle, secondhand style, upcycle, DIY fashion and our recommendations on what to read/watch/listen. In addition we have interviews with changemakers in fashion, climate and LGBTQIA issues. In addition to this we work to engage with the broader community. Examples of this are: We are media partners for the Regenerative Agriculture and Textile Summit in Washington DC We hosted a panel discussion on Queer Style for the book dapperQ Style: Ungendering Fashion

Arrangements for Capacity-Building and Technology Transfer

As a website No Kill Magazine regularly shares articles and interviews centered on sustainable/ethical fashion, climate activists and regenerative practices. 

We are also building communities on Instagram and TikTok and are Media Partners for select events. (most recently the Regenerative Agriculture and Textile Summit which will be Nov 14-15 in Washington, DC) 

Coordination mechanisms

We share the Sustainable Fashion Communication Playbook with all writers and contributors and require them to engage with the Principals for any deliverable. (articles, interviews etc) 

Furthermore we have an Advisory Team of three sustainable fashion experts that we meet with quarterly to discuss the editorial calendar and best direction. 

Evaluation

By ensuring that all articles align with the topics mentioned in the implementation section we're only sharing about planet positive initiatives 

Partners

Regeneration Vintage

Zero Waste Daniel

XR Youth NYC

Regenerative Agriculture and Textile Summit

Not Just Celsius Project
SDGS & Targets

Achieve gender equality and empower all women and girls

End all forms of discrimination against all women and girls everywhere

Whether or not legal frameworks are in place to promote, enforce and monitor equality and non‑discrimination on the basis of sex

Eliminate all forms of violence against all women and girls in the public and private spheres, including trafficking and sexual and other types of exploitation

Proportion of ever-partnered women and girls aged 15 years and older subjected to physical, sexual or psychological violence by a current or former intimate partner in the previous 12 months, by form of violence and by age

Proportion of women and girls aged 15 years and older subjected to sexual violence by persons other than an intimate partner in the previous 12 months, by age and place of occurrence

Eliminate all harmful practices, such as child, early and forced marriage and female genital mutilation

Proportion of women aged 20-24 years who were married or in a union before age 15 and before age 18

Proportion of girls and women aged 15-49 years who have undergone female genital mutilation/cutting, by age

Recognize and value unpaid care and domestic work through the provision of public services, infrastructure and social protection policies and the promotion of shared responsibility within the household and the family as nationally appropriate

Proportion of time spent on unpaid domestic and care work, by sex, age and location

Ensure women's full and effective participation and equal opportunities for leadership at all levels of decision-making in political, economic and public life

Proportion of seats held by women in (a) national parliaments and (b) local governments

Proportion of women in managerial positions

Ensure universal access to sexual and reproductive health and reproductive rights as agreed in accordance with the Programme of Action of the International Conference on Population and Development and the Beijing Platform for Action and the outcome documents of their review conferences

Proportion of women aged 15-49 years who make their own informed decisions regarding sexual relations, contraceptive use and reproductive health care

Number of countries with laws and regulations that guarantee full and equal access to women and men aged 15 years and older to sexual and reproductive health care, information and education

Undertake reforms to give women equal rights to economic resources, as well as access to ownership and control over land and other forms of property, financial services, inheritance and natural resources, in accordance with national laws

(a) Proportion of total agricultural population with ownership or secure rights over agricultural land, by sex; and (b) share of women among owners or rights-bearers of agricultural land, by type of tenure

Proportion of countries where the legal framework (including customary law) guarantees women's equal rights to land ownership and/or control

Enhance the use of enabling technology, in particular information and communications technology, to promote the empowerment of women

Proportion of individuals who own a mobile telephone, by sex

Adopt and strengthen sound policies and enforceable legislation for the promotion of gender equality and the empowerment of all women and girls at all levels

Proportion of countries with systems to track and make public allocations for gender equality and women's empowerment

Promote sustained, inclusive and sustainable economic growth, full and productive employment and decent work for all

Sustain per capita economic growth in accordance with national circumstances and, in particular, at least 7 per cent gross domestic product growth per annum in the least developed countries

Annual growth rate of real GDP per capita

Achieve higher levels of economic productivity through diversification, technological upgrading and innovation, including through a focus on high-value added and labour-intensive sectors

Annual growth rate of real GDP per employed person

Promote development-oriented policies that support productive activities, decent job creation, entrepreneurship, creativity and innovation, and encourage the formalization and growth of micro-, small- and medium-sized enterprises, including through access to financial services

Proportion of informal employment in total employment, by sector and sex

Improve progressively, through 2030, global resource efficiency in consumption and production and endeavour to decouple economic growth from environmental degradation, in accordance with the 10-Year Framework of Programmes on Sustainable Consumption and Production, with developed countries taking the lead

Material footprint, material footprint per capita, and material footprint per GDP

Domestic material consumption, domestic material consumption per capita, and domestic material consumption per GDP

By 2030, achieve full and productive employment and decent work for all women and men, including for young people and persons with disabilities, and equal pay for work of equal value

Average hourly earnings of female and male employees, by occupation, age and persons with disabilities

Unemployment rate, by sex, age and persons with disabilities

By 2020, substantially reduce the proportion of youth not in employment, education or training

Proportion of youth (aged 15-24 years) not in education, employment or training

Take immediate and effective measures to eradicate forced labour, end modern slavery and human trafficking and secure the prohibition and elimination of the worst forms of child labour, including recruitment and use of child soldiers, and by 2025 end child labour in all its forms

Proportion and number of children aged 5‑17 years engaged in child labour, by sex and age

Protect labour rights and promote safe and secure working environments for all workers, including migrant workers, in particular women migrants, and those in precarious employment

Fatal and non-fatal occupational injuries per 100,000 workers, by sex and migrant status

Level of national compliance with labour rights (freedom of association and collective bargaining) based on International Labour Organization (ILO) textual sources and national legislation, by sex and migrant status

By 2030, devise and implement policies to promote sustainable tourism that creates jobs and promotes local culture and products

Tourism direct GDP as a proportion of total GDP and in growth rate

Strengthen the capacity of domestic financial institutions to encourage and expand access to banking, insurance and financial services for all

(a) Number of commercial bank branches per 100,000 adults and (b) number of automated teller machines (ATMs) per 100,000 adults

Proportion of adults (15 years and older) with an account at a bank or other financial institution or with a mobile-money-service provider

Increase Aid for Trade support for developing countries, in particular least developed countries, including through the Enhanced Integrated Framework for Trade-Related Technical Assistance to Least Developed Countries

Aid for Trade commitments and disbursements

By 2020, develop and operationalize a global strategy for youth employment and implement the Global Jobs Pact of the International Labour Organization

Existence of a developed and operationalized national strategy for youth employment, as a distinct strategy or as part of a national employment strategy

Ensure sustainable consumption and production patterns

Implement the 10-Year Framework of Programmes on Sustainable Consumption and Production Patterns, all countries taking action, with developed countries taking the lead, taking into account the development and capabilities of developing countries

Number of countries developing, adopting or implementing policy instruments aimed at supporting the shift to sustainable consumption and production

By 2030, achieve the sustainable management and efficient use of natural resources

Material footprint, material footprint per capita, and material footprint per GDP

Domestic material consumption, domestic material consumption per capita, and domestic material consumption per GDP

By 2030, halve per capita global food waste at the retail and consumer levels and reduce food losses along production and supply chains, including post-harvest losses

(a) Food loss index and (b) food waste index

By 2020, achieve the environmentally sound management of chemicals and all wastes throughout their life cycle, in accordance with agreed international frameworks, and significantly reduce their release to air, water and soil in order to minimize their adverse impacts on human health and the environment

Number of parties to international multilateral environmental agreements on hazardous waste, and other chemicals that meet their commitments and obligations in transmitting information as required by each relevant agreement

(a) Hazardous waste generated per capita; and (b) proportion of hazardous waste treated, by type of treatment

By 2030, substantially reduce waste generation through prevention, reduction, recycling and reuse

National recycling rate, tons of material recycled

Encourage companies, especially large and transnational companies, to adopt sustainable practices and to integrate sustainability information into their reporting cycle

Number of companies publishing sustainability reports

Promote public procurement practices that are sustainable, in accordance with national policies and priorities

Number of countries implementing sustainable public procurement policies and action plans

By 2030, ensure that people everywhere have the relevant information and awareness for sustainable development and lifestyles in harmony with nature

Extent to which (i) global citizenship education and (ii) education for sustainable development are mainstreamed in (a) national education policies; (b) curricula; (c) teacher education; and (d) student assessment

Support developing countries to strengthen their scientific and technological capacity to move towards more sustainable patterns of consumption and production

Installed renewable energy-generating capacity in developing countries (in watts per capita)

Develop and implement tools to monitor sustainable development impacts for sustainable tourism that creates jobs and promotes local culture and products

Implementation of standard accounting tools to monitor the economic and environmental aspects of tourism sustainability

Rationalize inefficient fossil-fuel subsidies that encourage wasteful consumption by removing market distortions, in accordance with national circumstances, including by restructuring taxation and phasing out those harmful subsidies, where they exist, to reflect their environmental impacts, taking fully into account the specific needs and conditions of developing countries and minimizing the possible adverse impacts on their development in a manner that protects the poor and the affected communities

Amount of fossil-fuel subsidies (production and consumption) per unit of GDP

Take urgent action to combat climate change and its impacts

Strengthen resilience and adaptive capacity to climate-related hazards and natural disasters in all countries

Number of deaths, missing persons and directly affected persons attributed to disasters per 100,000 population

Number of countries that adopt and implement national disaster risk reduction strategies in line with the Sendai Framework for Disaster Risk Reduction 2015–2030

Proportion of local governments that adopt and implement local disaster risk reduction strategies in line with national disaster risk reduction strategies

Integrate climate change measures into national policies, strategies and planning

Number of countries with nationally determined contributions, long-term strategies, national adaptation plans and adaptation communications, as reported to the secretariat of the United Nations Framework Convention on Climate Change

Total greenhouse gas emissions per year

Improve education, awareness-raising and human and institutional capacity on climate change mitigation, adaptation, impact reduction and early warning

Extent to which (i) global citizenship education and (ii) education for sustainable development are mainstreamed in (a) national education policies; (b) curricula; (c) teacher education; and (d) student assessment

Implement the commitment undertaken by developed-country parties to the United Nations Framework Convention on Climate Change to a goal of mobilizing jointly $100 billion annually by 2020 from all sources to address the needs of developing countries in the context of meaningful mitigation actions and transparency on implementation and fully operationalize the Green Climate Fund through its capitalization as soon as possible

Amounts provided and mobilized in United States dollars per year in relation to the continued existing collective mobilization goal of the $100 billion commitment through to 2025

Promote mechanisms for raising capacity for effective climate change-related planning and management in least developed countries and small island developing States, including focusing on women, youth and local and marginalized communities


 

Number of least developed countries and small island developing States with nationally determined contributions, long-term strategies, national adaptation plans and adaptation communications, as reported to the secretariat of the United Nations Framework Convention on Climate Change
SDG 14 targets covered
Deliverables & Timeline

Ongoing information to consumers about fashion following the guidelines of the playbook
Resources mobilized

Staff / Technical expertise

writers, photographers, content creators and outside expert contributors
Partnership Progress
Feedback

There are currently no comments. Please log in to comment.
False
Action Network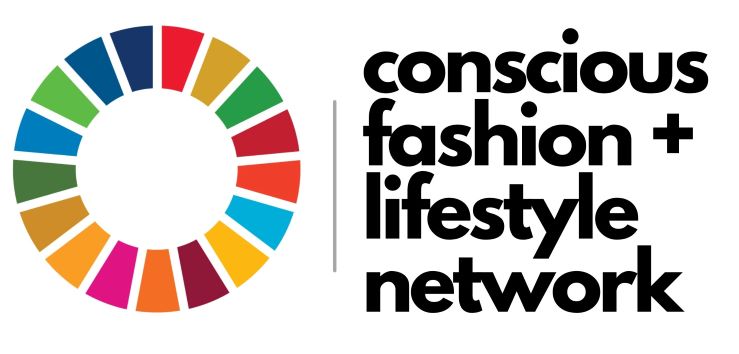 Timeline
01 July 2021 (start date)
23 August 2033 (date of completion)
Other beneficiaries
Our readers who can trust us to give them the best available information on fashion and sustainability and guidance on making planet positive changes. Creators in the fashion sustainability space (designers, artisans, new material innovators) who have a platform that amplifies their work. Changemakers in climate and social justice who have a platform that amplifies their work.
We have three primary groups of beneficiaries. 
Our readers who are learning about people and companies that align with the positive ecological, cultural and social values of fashion 
The people and brands whose messages we amplify –especially those normally ignored by mass media. 
Interns, staff and graduate assistants who work with and are mentored by the senior staff of No Kill Magazine. After completing their internships with NKM, many of them have gone on to other positions within sustainability. 
More information
Countries

Contact Information