Description

Description

The Kaylia Group represents a pioneering force in regenerative fashion systems, uniting three distinct arms committed to sustainable luxury fashion, responsible design, and innovative textile solutions. Rooted in a profound reverence for nature and an unwavering dedication to its preservation, our group stands as a leading advocate to transform the fashion industry. 

At the heart of our multifaceted enterprise is Kaylia, our premier sustainable luxury fashion brand. Founded with a mission to celebrate artistic craftsmanship, uphold heritage, and pioneer sustainable manufacturing processes, Kaylia caters to a discerning clientele seeking a marriage of elegance and environmental responsibility. Operating across the United States, Grenada, and Biella, Italy, Kaylia exemplifies our global approach to sustainable fashion.

Complementing Kaylia is the Council on Sustainable Fashion and Design (CSFDG), an integral non-profit arm based in Grenada. CSFDG serves as our moral compass, advocating for responsible fashion and design practices while fostering meaningful partnerships to drive sustainability initiatives worldwide.

Completing our trinity of innovation is Metafibra, our forward-thinking textile division. Metafibre is dedicated to exploring the forefront of next-generation sustainable textiles, pushing boundaries, and setting new standards for eco-friendly materials that underpin the future of fashion.

Our commitment to sustainability aligns seamlessly with the United Nations' Sustainable Development Goals, positioning The Kaylia Group as an instrumental player in the global shift towards responsible, data-driven fashion. With confidence born of experience, we navigate the realms of art, heritage, and sustainable practices, leaving an indelible mark on the fashion industry and actively contributing to a more sustainable world.

 

 

Implementation of the Project/Activity

At The Kaylia Group, our commitment to the United Nations' Sustainable Development Goals (SDGs) is not merely a pledge; it's an integral part of our DNA. We strategically implement projects, conduct groundbreaking research, and operate our fashion brand with a singular focus: to catalyze tangible progress towards the SDGs.

Sustainable Fashion Brand (Kaylia):

SDG Integration: Each collection and product line under Kaylia is thoughtfully designed to align with specific SDGs, ensuring that our fashion brand actively contributes to these global goals.
Product Tracing: Our dedication to transparency and traceability means that every Kaylia product embodies our commitment to SDG 12 (Responsible Consumption and Production) by showcasing our meticulous product tracing practices.
Limited Production: We adhere to the principles of SDG 13 (Climate Action) by enforcing limited production based on environmental impact considerations, reducing our carbon footprint and minimizing waste.
Sustainable Suppliers: Our partnerships with ethically responsible and sustainability-certified suppliers directly contribute to SDG 8 (Decent Work and Economic Growth) and SDG 9 (Industry, Innovation, and Infrastructure).

 Non-Profit Initiatives (Council on Sustainable Fashion and Design - CSFDG):

Community Engagement: CSFDG's non-profit programs actively address SDG 4 (Quality Education), SDG 5 (Gender Equality), and SDG 10 (Reduced Inequalities) by engaging with local communities, promoting education, gender equality, and social inclusivity.

 Research & Development of Alternative Fibers (Metafibre): 

Innovation for SDGs: Metafibre's pioneering research into alternative fibers from agro-residues is instrumental in contributing to SDG 12 (Responsible Consumption and Production) and SDG 13 (Climate Action). By reducing waste and promoting sustainable agriculture, we directly impact these goals. 
Creating fibers from agro-residues also increases availability of arable lands, decreasing rates of food insecurity on our target islands 

Circular Economy Initiatives:

Resource Efficiency: Our circular economy initiatives align with SDG 12 (Responsible Consumption and Production) by reducing waste and promoting sustainable consumption practices among our customers.

In summary, The Kaylia Group's implementation of projects and activities is guided by a holistic approach that touches upon various SDGs. We believe that through responsible fashion, innovative research, non-profit engagement, and circular economy initiatives, we can be a driving force for sustainable change, actively contributing to the achievement of the United Nations' Sustainable Development Goals.

Arrangements for Capacity-Building and Technology Transfer

At The Kaylia Group, we recognize the vital role of capacity building and technology transfer in advancing sustainability efforts, both within our organization and in collaboration with external partners. Our commitment to these principles is reflected in the following initiatives:

 

Internal Training and Development:

Sustainable Fashion Training: We invest in continuous training and development programs for our staff, empowering them with knowledge and skills related to sustainable fashion practices, ethical sourcing, and responsible production.
Innovation Workshops: Metafibre will conduct regular innovation workshops, nurturing talent and fostering a culture of innovation within our organization. These workshops focus on the latest sustainable textile technologies and their practical application. 
Cross-Arm Knowledge Exchange: We facilitate knowledge exchange among the different arms of The Kaylia Group, ensuring that insights and best practices from one division are seamlessly integrated into others. This cross-pollination of ideas enhances our overall sustainability impact.

Collaborative Partnerships:

External Collaboration: We actively engage in partnerships with external organizations, academic institutions, and experts in sustainable fashion and textile technology. Through these collaborations, we exchange knowledge and stay at the forefront of industry advancements.
Sharing Sustainable Technologies: We are committed to sharing our sustainable textile technologies, particularly those developed by Metafibre, with industry peers and partners, promoting widespread adoption of eco-friendly practices.

Community Education (Council on Sustainable Fashion and Design - CSFDG):

Educational Initiatives: CSFDG conducts educational programs and workshops within local communities in Grenada, imparting knowledge about sustainable fashion, design, and environmentally responsible practices. This empowers individuals with valuable skills and insights. 

Transparency and Knowledge Sharing:

Reports and Publications: We publish reports and publications detailing our sustainability journey, research findings, and best practices. These documents are made available to the public, contributing to a broader understanding of sustainable fashion and technology.

In essence, our arrangements for capacity building and technology transfer extend beyond our organization's boundaries. By promoting sustainable expertise, fostering collaborations, and sharing knowledge, we actively contribute to building a more sustainable and interconnected global fashion ecosystem.

Coordination mechanisms

Circular Economy Initiatives: Embracing the circular economy model, The Kaylia Group implements initiatives aimed at reducing waste and extending the lifespan of our products. We actively engage in product recycling, upcycling, and repair programs to minimize the environmental impact of our fashion creations. By fostering a culture of responsible consumption, we encourage our customers to participate in the circular economy, promoting a sustainable and resource-efficient fashion ecosystem.
Research into Alternative Fibers from Agro-Residues: Innovation is central to our sustainability approach. Metafibre, our textile arm, is at the forefront of pioneering research into alternative fibers derived from agro-residues. We actively explore and develop eco-friendly materials sourced from agricultural byproducts, reducing waste and promoting sustainable agricultural practices. This research not only benefits our own textile endeavors but also contributes valuable knowledge to the broader fashion and textile industry.
Product Tracing: Across Kaylia's fashion brand, CSFDG's advocacy efforts, and Metafibre's innovative textile solutions, we uphold meticulous product tracing practices. Every element of our products, from raw materials to artisan craftsmanship, is meticulously tracked. This ensures that we possess comprehensive knowledge of the "Who, What, When, Where, Why, and How" for each item within our portfolio. 
Limited Production: Committed to minimizing environmental impact, we enforce limited production measures across all facets of The Kaylia Group. Whether it's the fashion creations by Kaylia, the initiatives championed by CSFDG, or the groundbreaking textiles developed by Metafibre, our production capacity is rigorously controlled based on environmental considerations. We prioritize factors such as carbon footprint, emissions, and toxic waste, ensuring that our output remains within sustainable bounds, irrespective of market demand.
Sustainable Suppliers: The foundation of our sustainability strategy lies in our commitment to working exclusively with ethically responsible and sustainable suppliers. This principle holds true for every aspect of our operations, from the materials utilized in Kaylia's fashion lines to the resources powering Metafibre's innovative processes. Our network of suppliers is carefully curated, with each partner holding various sustainability certifications, reflecting our unwavering dedication to responsible sourcing.
Non-Profit Programs: At the core of The Kaylia Group, the Council on Sustainable Fashion and Design (CSFDG) spearheads impactful non-profit programs that extend our commitment to sustainability beyond our own operations. CSFDG collaborates with local communities in Grenada and beyond, implementing educational initiatives, skills development programs, and environmental conservation projects. These programs foster positive change, aligning with our mission to create a sustainable and equitable fashion ecosystem.

 

 
SDGS & Targets

Achieve gender equality and empower all women and girls

End all forms of discrimination against all women and girls everywhere

Whether or not legal frameworks are in place to promote, enforce and monitor equality and non‑discrimination on the basis of sex

Eliminate all forms of violence against all women and girls in the public and private spheres, including trafficking and sexual and other types of exploitation

Proportion of ever-partnered women and girls aged 15 years and older subjected to physical, sexual or psychological violence by a current or former intimate partner in the previous 12 months, by form of violence and by age

Proportion of women and girls aged 15 years and older subjected to sexual violence by persons other than an intimate partner in the previous 12 months, by age and place of occurrence

Eliminate all harmful practices, such as child, early and forced marriage and female genital mutilation

Proportion of women aged 20-24 years who were married or in a union before age 15 and before age 18

Proportion of girls and women aged 15-49 years who have undergone female genital mutilation/cutting, by age

Recognize and value unpaid care and domestic work through the provision of public services, infrastructure and social protection policies and the promotion of shared responsibility within the household and the family as nationally appropriate

Proportion of time spent on unpaid domestic and care work, by sex, age and location

Ensure women's full and effective participation and equal opportunities for leadership at all levels of decision-making in political, economic and public life

Proportion of seats held by women in (a) national parliaments and (b) local governments

Proportion of women in managerial positions

Ensure universal access to sexual and reproductive health and reproductive rights as agreed in accordance with the Programme of Action of the International Conference on Population and Development and the Beijing Platform for Action and the outcome documents of their review conferences

Proportion of women aged 15-49 years who make their own informed decisions regarding sexual relations, contraceptive use and reproductive health care

Number of countries with laws and regulations that guarantee full and equal access to women and men aged 15 years and older to sexual and reproductive health care, information and education

Undertake reforms to give women equal rights to economic resources, as well as access to ownership and control over land and other forms of property, financial services, inheritance and natural resources, in accordance with national laws

(a) Proportion of total agricultural population with ownership or secure rights over agricultural land, by sex; and (b) share of women among owners or rights-bearers of agricultural land, by type of tenure

Proportion of countries where the legal framework (including customary law) guarantees women's equal rights to land ownership and/or control

Enhance the use of enabling technology, in particular information and communications technology, to promote the empowerment of women

Proportion of individuals who own a mobile telephone, by sex

Adopt and strengthen sound policies and enforceable legislation for the promotion of gender equality and the empowerment of all women and girls at all levels

Proportion of countries with systems to track and make public allocations for gender equality and women's empowerment

Ensure sustainable consumption and production patterns

Implement the 10-Year Framework of Programmes on Sustainable Consumption and Production Patterns, all countries taking action, with developed countries taking the lead, taking into account the development and capabilities of developing countries

Number of countries developing, adopting or implementing policy instruments aimed at supporting the shift to sustainable consumption and production

By 2030, achieve the sustainable management and efficient use of natural resources

Material footprint, material footprint per capita, and material footprint per GDP

Domestic material consumption, domestic material consumption per capita, and domestic material consumption per GDP

By 2030, halve per capita global food waste at the retail and consumer levels and reduce food losses along production and supply chains, including post-harvest losses

(a) Food loss index and (b) food waste index

By 2020, achieve the environmentally sound management of chemicals and all wastes throughout their life cycle, in accordance with agreed international frameworks, and significantly reduce their release to air, water and soil in order to minimize their adverse impacts on human health and the environment

Number of parties to international multilateral environmental agreements on hazardous waste, and other chemicals that meet their commitments and obligations in transmitting information as required by each relevant agreement

(a) Hazardous waste generated per capita; and (b) proportion of hazardous waste treated, by type of treatment

By 2030, substantially reduce waste generation through prevention, reduction, recycling and reuse

National recycling rate, tons of material recycled

Encourage companies, especially large and transnational companies, to adopt sustainable practices and to integrate sustainability information into their reporting cycle

Number of companies publishing sustainability reports

Promote public procurement practices that are sustainable, in accordance with national policies and priorities

Number of countries implementing sustainable public procurement policies and action plans

By 2030, ensure that people everywhere have the relevant information and awareness for sustainable development and lifestyles in harmony with nature

Extent to which (i) global citizenship education and (ii) education for sustainable development are mainstreamed in (a) national education policies; (b) curricula; (c) teacher education; and (d) student assessment

Support developing countries to strengthen their scientific and technological capacity to move towards more sustainable patterns of consumption and production

Installed renewable energy-generating capacity in developing countries (in watts per capita)

Develop and implement tools to monitor sustainable development impacts for sustainable tourism that creates jobs and promotes local culture and products

Implementation of standard accounting tools to monitor the economic and environmental aspects of tourism sustainability

Rationalize inefficient fossil-fuel subsidies that encourage wasteful consumption by removing market distortions, in accordance with national circumstances, including by restructuring taxation and phasing out those harmful subsidies, where they exist, to reflect their environmental impacts, taking fully into account the specific needs and conditions of developing countries and minimizing the possible adverse impacts on their development in a manner that protects the poor and the affected communities

Amount of fossil-fuel subsidies (production and consumption) per unit of GDP

Strengthen the means of implementation and revitalize the Global Partnership for Sustainable Development

Strengthen domestic resource mobilization, including through international support to developing countries, to improve domestic capacity for tax and other revenue collection

Total government revenue as a proportion of GDP, by source

Proportion of domestic budget funded by domestic taxes

Developed countries to implement fully their official development assistance commitments, including the commitment by many developed countries to achieve the target of 0.7 per cent of ODA/GNI to developing countries and 0.15 to 0.20 per cent of ODA/GNI to least developed countries; ODA providers are encouraged to consider setting a target to provide at least 0.20 per cent of ODA/GNI to least developed countries

Net official development assistance, total and to least developed countries, as a proportion of the Organization for Economic Cooperation and Development (OECD) Development Assistance Committee donors' gross national income (GNI)

Mobilize additional financial resources for developing countries from multiple sources

Additional financial resources mobilized for developing countries from multiple sources 

Volume of remittances (in United States dollars) as a proportion of total GDP

Assist developing countries in attaining long-term debt sustainability through coordinated policies aimed at fostering debt financing, debt relief and debt restructuring, as appropriate, and address the external debt of highly indebted poor countries to reduce debt distress

Debt service as a proportion of exports of goods and services

Adopt and implement investment promotion regimes for least developed countries

Number of countries that adopt and implement investment promotion regimes for developing countries, including the least developed countries

Enhance North-South, South-South and triangular regional and international cooperation on and access to science, technology and innovation and enhance knowledge sharing on mutually agreed terms, including through improved coordination among existing mechanisms, in particular at the United Nations level, and through a global technology facilitation mechanism

 Fixed Internet broadband subscriptions per 100 inhabitants, by speed

Promote the development, transfer, dissemination and diffusion of environmentally sound technologies to developing countries on favourable terms, including on concessional and preferential terms, as mutually agreed

Total amount of funding for developing countries to promote the development, transfer, dissemination and diffusion of environmentally sound technologies

Fully operationalize the technology bank and science, technology and innovation capacity-building mechanism for least developed countries by 2017 and enhance the use of enabling technology, in particular information and communications technology

Proportion of individuals using the Internet

Enhance international support for implementing effective and targeted capacity-building in developing countries to support national plans to implement all the Sustainable Development Goals, including through North-South, South-South and triangular cooperation

Dollar value of financial and technical assistance (including through North-South, South‑South and triangular cooperation) committed to developing countries

Promote a universal, rules-based, open, non-discriminatory and equitable multilateral trading system under the World Trade Organization, including through the conclusion of negotiations under its Doha Development Agenda

Worldwide weighted tariff-average

Significantly increase the exports of developing countries, in particular with a view to doubling the least developed countries' share of global exports by 2020

Developing countries' and least developed countries' share of global exports

Realize timely implementation of duty-free and quota-free market access on a lasting basis for all least developed countries, consistent with World Trade Organization decisions, including by ensuring that preferential rules of origin applicable to imports from least developed countries are transparent and simple, and contribute to facilitating market access

Weighted average tariffs faced by developing countries, least developed countries and small island developing States

Enhance global macroeconomic stability, including through policy coordination and policy coherence

Enhance policy coherence for sustainable development

Number of countries with mechanisms in place to enhance policy coherence of sustainable development

Respect each country's policy space and leadership to establish and implement policies for poverty eradication and sustainable development 

Extent of use of country-owned results frameworks and planning tools by providers of development cooperation

Enhance the Global Partnership for Sustainable Development, complemented by multi-stakeholder partnerships that mobilize and share knowledge, expertise, technology and financial resources, to support the achievement of the Sustainable Development Goals in all countries, in particular developing countries

Number of countries reporting progress in multi-stakeholder development effectiveness monitoring frameworks that support the achievement of the Sustainable Development Goals

Encourage and promote effective public, public-private and civil society partnerships, building on the experience and resourcing strategies of partnerships 

Amount in United States dollars committed to public-private partnerships for infrastructure

By 2020, enhance capacity-building support to developing countries, including for least developed countries and small island developing States, to increase significantly the availability of high-quality, timely and reliable data disaggregated by income, gender, age, race, ethnicity, migratory status, disability, geographic location and other characteristics relevant in national contexts

Statistical capacity indicator for Sustainable Development Goal monitoring

Number of countries that have national statistical legislation that complies with the Fundamental Principles of Official Statistics

Number of countries with a national statistical plan that is fully funded and under implementation, by source of funding

By 2030, build on existing initiatives to develop measurements of progress on sustainable development that complement gross domestic product, and support statistical capacity-building in developing countries

Dollar value of all resources made available to strengthen statistical capacity in developing countries

Proportion of countries that (a) have conducted at least one population and housing census in the last 10 years; and (b) have achieved 100 per cent birth registration and 80 per cent death registration
SDG 14 targets covered
Deliverables & Timeline

Establish the Agricultural and Aquatic Residues Research Center of the CARICOM region in Grenada:


Objective: Our primary objective is to establish a world-class research center in Grenada, serving as a hub for innovative research and development focused on utilizing agricultural and aquatic residues for sustainable textile production.
 

Key Activities: 

Construct state-of-the-art research facilities equipped with advanced machinery and laboratories.
Recruit a team of leading researchers and scientists specializing in agro-residue utilization.
Collaborate with local and international research institutions to leverage collective expertise.

Impact: The center will become a regional leader in sustainable textile research, fostering economic growth and environmental stewardship within the CARICOM

 

Bring new agro-residue textiles that are cellulose-derived to market:

Objective: Our aim is to introduce innovative agro-residue-based textiles to the market, providing sustainable alternatives to conventional fabrics.

Key Activities:

Research and development of cellulose-derived textiles from agricultural waste.
Rigorous testing and quality assurance to meet industry standards.
Establish partnerships with fashion brands and textile manufacturers to integrate these textiles into their product lines.

Impact: By offering eco-friendly textiles, we contribute to reducing the fashion industry's environmental footprint and promote responsible consumption.

Invent new, innovative sustainable textiles from organic waste obtained from developing countries:

Objective: Our goal is to pioneer the creation of a sustainable textile utilizing organic waste from developing nations, thereby addressing waste management issues and creating economic opportunities.

Key Activities:

Conduct research to identify suitable organic waste materials for textile production.
Develop innovative manufacturing processes for the new sustainable textile.
Collaborate with developing countries to source organic waste and promote economic development.

Impact: This initiative not only introduces a new sustainable textile but also contributes to poverty alleviation and sustainable development in developing nations.

Continue to grow the Kaylia Couturier Program:

Objective: We aim to expand and enhance the Kaylia Couturier Program, which brings women from developing nations to Italy for high-quality skills and training in the fashion industry.

Key Activities:

Increase the number of women participants in the program.
Develop specialized training modules in collaboration with renowned Italian fashion institutions.
Foster mentorship and networking opportunities for program graduates.

Impact: By empowering women with valuable skills and opportunities, this program contributes to gender equality, skill development, and economic empowerment in developing countries. 
Resources mobilized

Staff / Technical expertise

A team of women biologists and fashion designers conducting research into a new sustainable textile

In-kind contribution

Research and design space located in Italy dedicated to this textile and design project
Partnership Progress
Feedback

There are currently no comments. Please log in to comment.
False
Action Network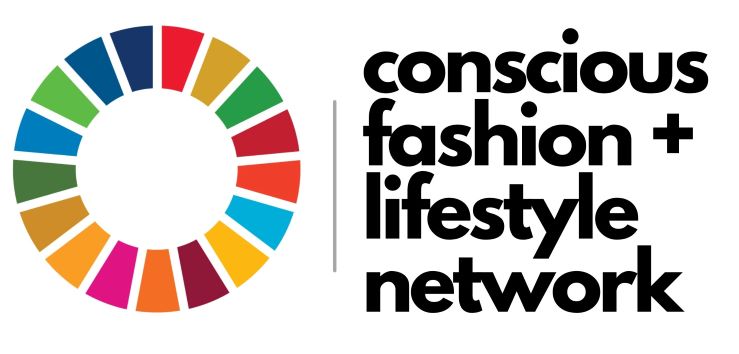 Timeline
01 July 2022 (start date)
01 June 2030 (date of completion)
More information
Countries



Samoa pathway priority area
Contact Information