Description

Description

Design for Good brings together designers around the world with a shared goal of improving lives through human-centered design. We develop products & services with impacted communities, which are donated fully open source. Design for Good is a non-profit alliance of leading global organizations that will directly harness the creative talent of thousands of designers to design and deliver positive impact against the United Nations' Sustainable Development Goals, on a scale only possible through global collaboration. Established in 2022, Design for Good's founding alliance comprises many of the world's largest organizations including General Mills, LIXIL, Logitech, Nedbank, Nestlé, McKinsey & Company, Microsoft, PepsiCo, Philips, and Royal College of Art. Each year, DfG will focus on one of the UN's Sustainable Development Goals; the focus for 2022 is Goal 6: Clean Water and Sanitation. Over the course of the program, the teams are coached and supported by groups including the founding organizations and NGOs, as they develop their solutions, to ensure they can help address the specific needs of the impacted communities. The most promising ideas will be supported with connections to potential funders and implementation partners who could support to further scale their global benefit. Design for Good will lead to innovative new solutions that benefit people and communities around the world, which will be open sourced to maximize the benefit for all. Over time the organization intends to create directly measurable benefit to impacted communities, in addition to transforming the way large organizations across technology, academia, design, and social sectors collaborate on a common goal.

Expected Impact

The DfG team estimates that 24 months after implementation, the solutions could improve the lives of up to 4.8 million people. Please note that these are early impact estimates, which may change through the phases of implementation.

Partners

LIXIL, Logitech, PepsiCo, Microsoft (Xbox), McKinsey & Company, Philips, General Mills, Nestle, Nedbank, Royal College of Art.
SDGS & Targets

Ensure availability and sustainable management of water and sanitation for all

By 2030, achieve universal and equitable access to safe and affordable drinking water for all

Proportion of population using safely managed drinking water services

By 2030, achieve access to adequate and equitable sanitation and hygiene for all and end open defecation, paying special attention to the needs of women and girls and those in vulnerable situations

Proportion of population using (a) safely managed sanitation services and (b) a hand-washing facility with soap and water

By 2030, improve water quality by reducing pollution, eliminating dumping and minimizing release of hazardous chemicals and materials, halving the proportion of untreated wastewater and substantially increasing recycling and safe reuse globally

Proportion of domestic and industrial wastewater flows safely treated

Proportion of bodies of water with good ambient water quality

By 2030, substantially increase water-use efficiency across all sectors and ensure sustainable withdrawals and supply of freshwater to address water scarcity and substantially reduce the number of people suffering from water scarcity

Change in water-use efficiency over time

Level of water stress: freshwater withdrawal as a proportion of available freshwater resources

By 2030, implement integrated water resources management at all levels, including through transboundary cooperation as appropriate

Degree of integrated water resources management 

Proportion of transboundary basin area with an operational arrangement for water cooperation

By 2020, protect and restore water-related ecosystems, including mountains, forests, wetlands, rivers, aquifers and lakes

Change in the extent of water-related ecosystems over time

By 2030, expand international cooperation and capacity-building support to developing countries in water- and sanitation-related activities and programmes, including water harvesting, desalination, water efficiency, wastewater treatment, recycling and reuse technologies

Amount of water- and sanitation-related official development assistance that is part of a government-coordinated spending plan

Support and strengthen the participation of local communities in improving water and sanitation management

Proportion of local administrative units with established and operational policies and procedures for participation of local communities in water and sanitation management
SDG 14 targets covered
Deliverables & Timeline

An app for water systems in Kenya;Portable toilet for women and girls in India; A platform for regenerating peatlands.
Resources mobilized

Financing (in USD)

Alliance companies contribute $1.2M per year to this initiative. We have also already received $2M in pro-bono supprt.
Partnership Progress
Feedback

There are currently no comments. Please log in to comment.
False
Action Network
Timeline
21 April 2022 (start date)
01 November 2024 (date of completion)
SDGs
Region
Africa
Europe
Asia and Pacific
Other beneficiaries
Designers in the ten alliance partner companies -- who are thoroughly oriented around SDG 6.
More information
Countries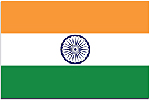 Contact Information