Swachh Bharat Abhiyan (Clean India Mission)
Description

Intro

Swachh Bharat Mission (SBM) was launched in 2014 to achieve an open defecation free (ODF) India in five years. This progressed the country towards SDG 6.2, which aims for adequate and equitable sanitation access for all, especially for women and girls. Through approaches such as people's participation, by 2019, the campaign realized over 100 million household toilets constructed, benefitting 500 million people across 630,000 villages. The Mission's model is now being being mimicked by other national campaigns and has influenced equivalent policies in countries such as Nigeria, Indonesia and Ethiopia. It has also paved the way for investing in the entire cycle under SBM Phase II since 2020.

Implementation of the Project/Activity

SBM was shared financially between the central and state governments, which built local ownership over the results, and was supported by key development partners. The states were allowed to decide the modality in which they wanted to decentralize funding further down to the household level. Just as importantly, there was a proportion of funding allocated exclusively for social and behaviour change campaigns and information, education and communication (IEC) materials, as it was recognized that promoting key behaviour changes through building intention, role modelling, community-level peer monitoring and support, and regular exposure to messaging from media, was important to sustaining the uptake and use of toilets. SBM also advocated for access to sanitation by making it 'everyone's business'. All ministries – regardless of their core mandate – developed annual workplans for streamlining sanitation programming within their sectors. This ensured that schools and pre-school centres, healthcare facilities, government and private sector buildings, farms and other spaces were also constructing the adequate number of toilets; in schools, government standard ensured that there were enough for both boys and girls, and that girls were provided necessary privacy and materials to practice safe menstrual hygiene. Finally, given how large India's rural population is, the government mobilized over 600,000 community volunteers, known as swachhgrahis, by training them on understanding the importance of safe sanitation, how to disseminate key messages to their communities on a daily basis and monitor progress using mobile devices, and organize campaigns involving community members and children from households, schools, healthcare facilities, government offices, and more.

Results/Outputs/Impacts

SBM helped 100 million rural households and 500 million residents gain access to toilets, across 630,000 villages. Households in open defecation free villages (i.e. a toilet in every household) saved up to INR 50,000 every year and total benefits exceeded costs by 4.7 times for them (UNICEF, 2018). This tallied savings from everything related to fewer days of illness to time saved waiting or traveling for treatment. Soil and groundwater sources in ODF villages were less contaminated overall compared to the villages that did not have 100 per cent toilet coverage (UNICEF, 2019). It was also calculated that an equivalent of 7.5 million full-time jobs had been created by SBM. Therefore, sanitation access has been both economically and environmentally beneficial, through spill over benefits to other SDG goals such as those promoting environmental protection and upward mobility for vulnerable populations. Challenges around co-ersion was mitigated by corrective action by the government.

Enabling factors and constraints

SBM had buy-in from high-level stakeholders, including the Prime Minister. This enabled appropriate public financing and more efficient roll-out of robust monitoring systems, trainings for hundreds of thousands of implementers and community volunteers, and advocacy campaigns supported by community role models like religious leaders. It was treated as 'everyone's business', which included a special tax for SBM, as well. Constraints due to diverse terrains and varying cultural needs were addressed by providing state governments and district implementers flexibility in how they wanted to implement the national initiative at a local scale.

Sustainability and replicability

SBM promoted long-lasting behaviour change by using variations of the community-led total sanitation (CLTS) approach paired with administrative and financial incentives. It triggered rural communities to want toilets by doing community mapping and transect walks identifying how and where open defecation can affect health outcomes. It also promoted cost-effective and sustainable sanitation models while discouraging temporary structures. The low-cost twin-pit toilet model allowed families to turn filled pits into safe fertilizer will using the second pit; this utilized local materials and reduced dependence on costly faecal sludge treatment systems. Finally, it accelerated implementation through a cascade model which placed master trainer pools in each state and district who in turn trained grassroot implementers who reached households, pre-schools, schools and healthcare facilities with key messages. This has been effective for scaling-up while retaining buy-in from local communities.

Other sources of information

COVID-19 Impact

COVID-19 has limited government's ability to effectively monitor for slippage and new gaps in toilet coverage in far-flung regions of the country. School closings have led to school facilities deteriorating and require significant maintenance, quickly, as schools reopen this year. Economic distress has prompted large-scale migration of workers, which shifted existing pools of workers in states drastically. However, the government launched SBM Phase II in 2020 and made available funds for sustaining ODF statuses, and identifying newly 'left out' households. In addition, the government is identifying opportunities for promoting safe management of all waste under Phase II. Finally, a nationwide campaign promoting village cleanliness has been launched to build momentum again.
SDGS & Targets
Deliverables & Timeline
Resources mobilized
Feedback

There are currently no comments. Please log in to comment.
False

This initiative does not yet fulfil the SMART criteria.
Timeline
02 October 2014 (start date)
02 October 2019 (date of completion)
Entity
Ministry of Jal Shakti, Government of India
SDGs
Other beneficiaries
SBM included entirely unserved populations in its planning. Priority was given to disadvantaged and women-headed households, and small and marginal farmers. Caste-based disenfranchised populations, tribal communities, school and pre-school children in rural districts, women and adolescent girls, etc. were benefited. This was achieved through partnerships with local governments, community-based organisations, and local and national influencers.
More information
Countries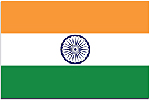 Contact Information
Nicolas, The Success of India's Largest Initiative to Provide Universal Access to Sanitation