Reach 100 million people with safe water and sanitation through the Water and Climate Initiative
Water.org (

Non-governmental organization (NGO)

)
Description

Description

Water.org has launched its most important initiative to date—a Water and Climate Initiative to reach 100 million people living in poverty with safe water and sanitation solutions.

The Water and Climate Initiative is unique in its scale and focus on both the demand and supply sides of water, including utilities, enterprises focused on water and sewage treatment, wastewater management, water loss reduction, and sanitation infrastructure.
Water.org's decades of insights led to this Initiative, which unites market-building activities with the global capital markets. An experienced team will work with financial institutions and climate-resilient water and sanitation infrastructure projects and companies to make them investment-ready and equipped to meet the needs of families living in poverty, building a $1 billion pipeline of high-quality, climate-smart investable deals. To accelerate the flow of financing to that pipeline, Water.org will match capital providers, like WaterEquity, to deal flow in emerging markets focused on low-carbon and climate-resilient infrastructure. This deal flow will crowd in even more capital for water and sanitation services, which is critical to achieving SDG6 and managing climate change.

Expected Impact

Water is a fundamental aspect of achieving the U.N. Sustainable Development Goals. Individuals and companies that are committed to helping solve the challenges relating to one or more of the goals will find that Water.org is able to support them. The organization's focus is SDG6, and key metrics of the commitment include people reached, capital mobilized, and water volume impacted. Additional benefits tie to how solving SDG6 impacts poverty (SDG1), hunger (SDG2), health (SDG3), education (SDG4), gender (SDG5), economic (SDG8), infrastructure (SDG9), inequality (SDG10), sustainability (SDG11), climate (SDG13), ecosystem (SDG14), and peace (SDG16). Corporate partners with defined Environmental, Social, and Governance goals may collaborate with Water.org to achieve ESG goals and promote messaging within ESG reporting and media. NGOs may collaborate with Water.org to implement best-practices and expand scale. Service providers and utilities may collaborate with Water.org to build capacity and expand infrastructure capabilities.
SDGS & Targets

Ensure availability and sustainable management of water and sanitation for all

By 2030, achieve universal and equitable access to safe and affordable drinking water for all

Proportion of population using safely managed drinking water services

By 2030, achieve access to adequate and equitable sanitation and hygiene for all and end open defecation, paying special attention to the needs of women and girls and those in vulnerable situations

Proportion of population using (a) safely managed sanitation services and (b) a hand-washing facility with soap and water

By 2030, improve water quality by reducing pollution, eliminating dumping and minimizing release of hazardous chemicals and materials, halving the proportion of untreated wastewater and substantially increasing recycling and safe reuse globally

Proportion of domestic and industrial wastewater flows safely treated

Proportion of bodies of water with good ambient water quality

By 2030, substantially increase water-use efficiency across all sectors and ensure sustainable withdrawals and supply of freshwater to address water scarcity and substantially reduce the number of people suffering from water scarcity

Change in water-use efficiency over time

Level of water stress: freshwater withdrawal as a proportion of available freshwater resources

By 2030, implement integrated water resources management at all levels, including through transboundary cooperation as appropriate

Degree of integrated water resources management 

Proportion of transboundary basin area with an operational arrangement for water cooperation

By 2020, protect and restore water-related ecosystems, including mountains, forests, wetlands, rivers, aquifers and lakes

Change in the extent of water-related ecosystems over time

By 2030, expand international cooperation and capacity-building support to developing countries in water- and sanitation-related activities and programmes, including water harvesting, desalination, water efficiency, wastewater treatment, recycling and reuse technologies

Amount of water- and sanitation-related official development assistance that is part of a government-coordinated spending plan

Support and strengthen the participation of local communities in improving water and sanitation management

Proportion of local administrative units with established and operational policies and procedures for participation of local communities in water and sanitation management
SDG 14 targets covered
Deliverables & Timeline

- 2023-2037: Launch infrastructure service agreements, continue to identify pipeline for investment opportunities, monitor impact reports, apply measurement framework to validate impact.

- 2024 – 2037: Complete $1 billion pipeline of high-quality, climate-smart investable deals. Continued technical assistance services to boost financial institutions' water and sanitation portfolio quality; continued services agreements with infrastructure
Resources mobilized

Financing (in USD)

Water.org is raising the initial $50 million in philanthropic donations that will make it possible to develop this new initiative that is focused on building a portfolio of investments to address climate-resilient water and sanitation supply infrastructur

Staff / Technical expertise

Water.org staff expertise across regional and global functions and teams
Partnership Progress
Feedback

There are currently no comments. Please log in to comment.
False
Action Network
Timeline
09 January 2023 (start date)
09 January 2037 (date of completion)
SDGs
Region
Africa
Asia and Pacific
Latin America and the Caribbean
Global
Other beneficiaries
Water and Sanitation Utilities, Water Service Providers, Water and Wastewater Enterprises, Sanitation Infrastructure.
Low-income communities and households served by those utilities and infrastructure entities listed above.
More information
Countries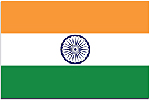 Contact Information