ALL 4 Water! Our Viva con Agua commitment for 2030
Viva con Agua (

Non-governmental organization (NGO)

)
Description

Description

Viva con Agua is an open network of activists and organizations. Since 2005 we have pursued the vision WATER FOR ALL - ALL FOR WATER. Water is Life. Water is a human right. We have started our mission in Hamburg-Sankt Pauli. We have grown into a network of about a dozen organizations worldwide, with about one hundred employees and thousands of voluntary activists, artists, musicians and professional sports people. For 18 years we have supported WASH projects in different global regions by co-funding as well as self-implementation together with partners.

Expected Impact

1. We want to make the human rights to water and sanitation and the principle of the Sustainable Development Goals "Leave no one behind" the principle of development cooperation. What we must all do is to put those furthest behind first. Therefore, Viva con Agua will, besides the WASH supply for households, strongly focus on WASH in Schools, WASH in Health Care Facilities and WASH in public spaces especially in rural areas and at the same time focus on marginalized groups in urban areas, like homeless people and residents of informal settlements.

2. We work to reduce the transmission of water-related diseases through sustainable behaviour change. Therefore, Viva con Agua will strongly focus on using the Universal Languages for Behaviour Change (UL4BC) like music, sport, art and gaming to inspire, activate, connect and transform the lives of people in the countries where we work, to ensure a sustained progress in hygiene behaviour in a joyful and playful way. The UL4BC also provide civil society actors a platform to raise their voices, to advocate for the human right to water.

3. We aim to activate and engage local WASH talents and actors as well as Impact Investors to develop a thriving Social Enterprise pipeline for WASH solutions, leading to scaling innovations with a strong impact related to SDG 6 and beyond. Therefore, Viva con Agua will raise its efforts for Social WASH enterprises and their locally driven and adapted solutions. We will support incubation and acceleration programs and carry out innovative impact investments into WASH enterprises with an added value for climate change mitigation and adaptation, health, gender equality and other SDG's.

4. We will expand our support for the delivery of WASH services that last. Therefore, we will focus on channeling efforts and resources towards understanding where the gaps and weaknesses are in the broader WASH system and take collective action to make the whole system stronger. We will support initiatives and projects that aim to strengthen the WASH systems, i.e. all actors (people and institutions) and factors (infrastructure, finances, policies, and environmental conditions) that affect the sustainability of WASH services especially under the conditions of climate change.

Partners

Members, Voluntary Activists, Donors, Funders & Investors from all sectors, Local communities & partner NGO's and implementing partners, national, regional & local authorities, Social Media Followers & Influencers... All 4 Water!
SDGS & Targets

Ensure availability and sustainable management of water and sanitation for all

By 2030, achieve universal and equitable access to safe and affordable drinking water for all

Proportion of population using safely managed drinking water services

By 2030, achieve access to adequate and equitable sanitation and hygiene for all and end open defecation, paying special attention to the needs of women and girls and those in vulnerable situations

Proportion of population using (a) safely managed sanitation services and (b) a hand-washing facility with soap and water

By 2030, improve water quality by reducing pollution, eliminating dumping and minimizing release of hazardous chemicals and materials, halving the proportion of untreated wastewater and substantially increasing recycling and safe reuse globally

Proportion of domestic and industrial wastewater flows safely treated

Proportion of bodies of water with good ambient water quality

By 2030, substantially increase water-use efficiency across all sectors and ensure sustainable withdrawals and supply of freshwater to address water scarcity and substantially reduce the number of people suffering from water scarcity

Change in water-use efficiency over time

Level of water stress: freshwater withdrawal as a proportion of available freshwater resources

By 2030, implement integrated water resources management at all levels, including through transboundary cooperation as appropriate

Degree of integrated water resources management 

Proportion of transboundary basin area with an operational arrangement for water cooperation

By 2020, protect and restore water-related ecosystems, including mountains, forests, wetlands, rivers, aquifers and lakes

Change in the extent of water-related ecosystems over time

By 2030, expand international cooperation and capacity-building support to developing countries in water- and sanitation-related activities and programmes, including water harvesting, desalination, water efficiency, wastewater treatment, recycling and reuse technologies

Amount of water- and sanitation-related official development assistance that is part of a government-coordinated spending plan

Support and strengthen the participation of local communities in improving water and sanitation management

Proportion of local administrative units with established and operational policies and procedures for participation of local communities in water and sanitation management
SDG 14 targets covered
Deliverables & Timeline

inform and sensitize 1 billion people worldwide about the human right to water through our #WaterIsAHumanRight campaign

reach 10 million people via online campaigns and 100,000 young people directly through workshops with our Universal Languages 4 Behaviour Change program

help to create 10,000 fair paid and socially sustainable jobs for WASH services in Africa

provide universal and equitable access to safe drinking water to at least 1 million people worldwide.
Resources mobilized

Financing (in USD)

as much as we can mobilize, at least 20 million USD until 2030

Staff / Technical expertise

the ever-growing expertise, experience, engagement and empathy of our team of +100 employees worldwide

In-kind contribution

hundred thousands of hours from our thousands of voluntary supporters
Partnership Progress
Feedback

There are currently no comments. Please log in to comment.
False
Action Network
Timeline
22 March 2023 (start date)
22 March 2030 (date of completion)
SDGs
Other beneficiaries
Communities & people, mostly in rural regions or informal settlements in Eastern Africa, Southern Africa, India and Nepal
More information
Countries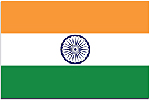 Contact Information