News
UN Secretary-General appoints 15 independent scientists to draft the second quadrennial Global Sustainable Development Report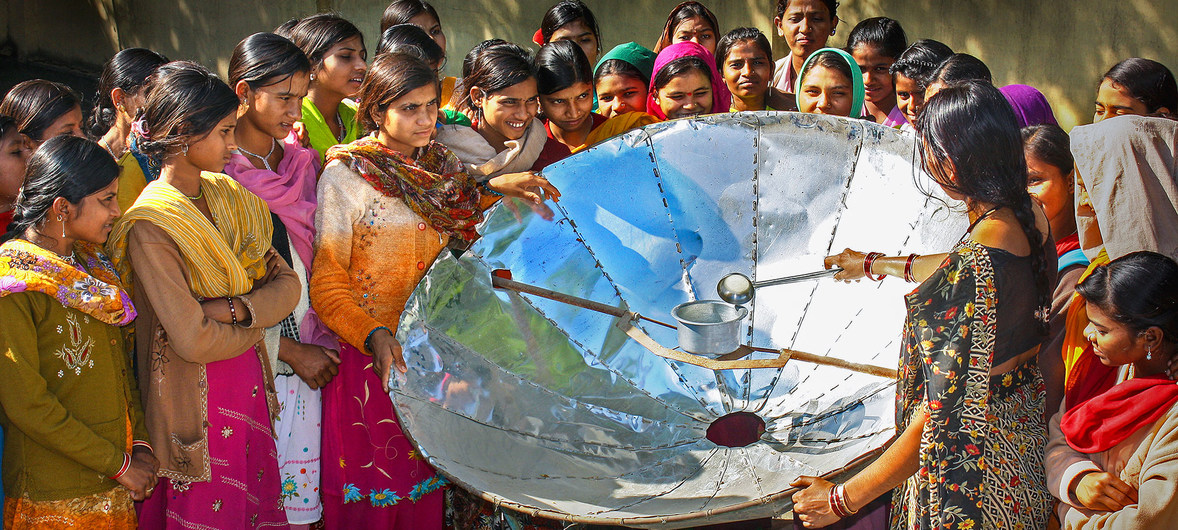 New York, 19 October — UN Secretary-General António Guterres announced today the appointment of 15 eminent scientists to draft the 2023 Global Sustainable Development Report. As mandated by United Nations Member States, this independent group of scientists and their Report will inform the follow-up and review of the 2030 Agenda for sustainable development and the Sustainable Development Goals. The Report aims to strengthen the science-policy interface and to serve as a strong evidence-based instrument to support policymakers in promoting poverty eradication and sustainable development.
The next Global Sustainable Development Report will be published in 2023, feeding into the high-level global review of the 2030 Agenda at the United Nations in September of that year.
Following an extensive consultation process, the UN Secretary-General has appointed a diverse group, representing a wide range of disciplines, expertise and backgrounds. The fifteen scientists are: John Agard (Trinidad and Tobago), Kaltham Ali Al-Ghanim (Qatar), Sergey N. Bobylev (Russian Federation), Opha Pauline Dube, (Botswana), Ibrahima Hathie (Senegal), Norichika Kanie (Japan), Nyovani Janet Madise (Malawi), Shirin Malekpour (Australia), J. Jaime Miranda (Peru), Jaime C Montoya (Philippines), Jiahua Pan (China), Åsa Persson (Sweden), Ambuj D Sagar (India), Imme Scholz (Germany), Nancy Shackell (Canada).
Dr. Agard and Dr. Scholz will serve as the co-chairs of the Group.
The Group announced today is the second of its kind. The first Group released its report, entitled The Future is Now: Science for Achieving Sustainable Development, in September of 2019.
The 2023 Group will be supported by a task team comprised of six UN organizations: the United Nations Secretariat; the United Nations Educational, Scientific and Cultural Organization; the United Nations Environment Programme; the United Nations Development Programme; the United Nations Conference on Trade and Development and the World Bank. The task team will coordinate inputs from a network of existing networks, representing the United Nations, the private sector, civil society and academia.
The Report will provide guidance on the state of global sustainable development from a scientific perspective, address new and emerging issues and challenges, and offer recommendations for action by governments and other actors. The Report will be available for a wide range of stakeholders, including business, civil society and the general public.
The website for the 2023 Group can be found here.
The 2019 report "The Future is Now: Science for Achieving Sustainable Development" can be found here.
Media contact
UN Department of Economic and Social Affairs
Florina Lepadatu, E: florina.lepadatu@un.org
UN Department of Global Communications
Martina Donlon, E: donlon@un.org