News
New Publication: UN 2023 Water Conference Global Online Stakeholder Consultation Summary Report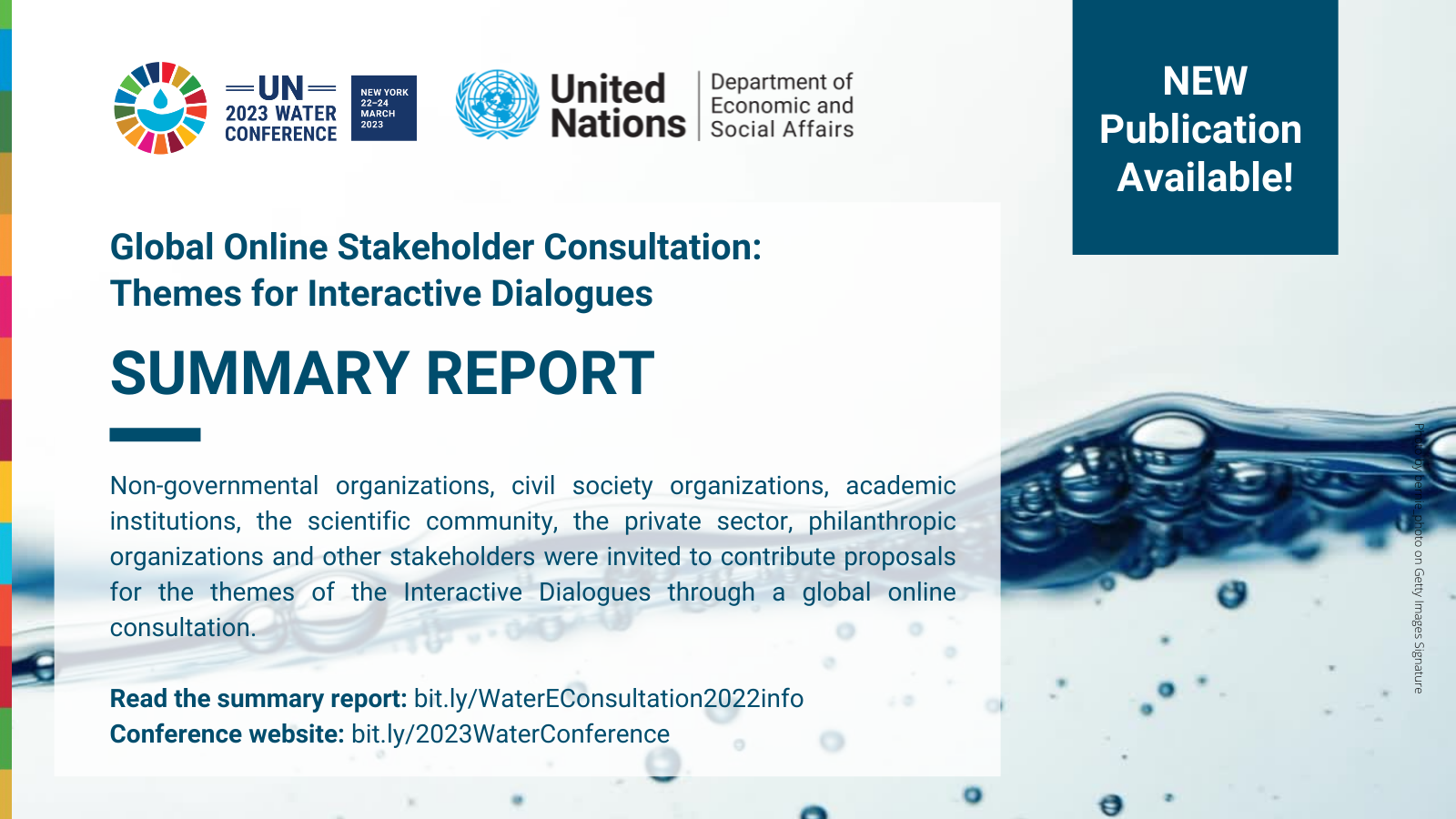 The General Assembly, in its resolution 73/226, decided to convene, in New York, from 22 to 24 March 2023, the United Nations Conference on the "Midterm Comprehensive Review of the Implementation of the Objectives of the International Decade for Action, 'Water for Sustainable Development', 2018–2028" (United Nations 2023 Water Conference). In its resolution 75/212, the General Assembly further decided that the Conference shall comprise an opening and a closing ceremony, six plenary meetings and five interactive dialogues.
According to A/RES/75/212, 4 (f) the Conference should "involve all relevant stakeholders", bringing together Governments, the United Nations system, intergovernmental organizations, international financial institutions, other interested international bodies, non-governmental organizations, civil society organizations, academic institutions, the scientific community, the private sector, philanthropic organizations and other actors to assess challenges and opportunities relating to, as well as support further action to implement, the objectives of the Decade and the water-related goals and targets of the 2030 Agenda for Sustainable Development. 
Pursuant to the resolution, a Global Online Stakeholder Consultation was open to all stakeholders from 10 February to 10 March 2022. A summary report, including outcomes of the consultation and key inputs/messages, is now publicly available HERE.