The Marine Mammal Management Toolkit: A tool for MPA managers and policy makers
Ocean Governance EU-Funded project ( )
Description

Description

Marine mammals play a crucial role in marine ecosystem function and provide valuable ecosystem services alongside providing significant economic, social and cultural benefits to coastal communities. Historically marine mammals have been severely impacted through human activity. While international efforts to protect marine mammals has seen some populations recover, hazards remain such as incidental by-catch, entanglement, ship strikes/collisions with ships, including in-direct habitat destruction, prey removal and noise pollution. With the continued threats to marine mammals, compounded by the detrimental effects of climate change, there is a real need for effective conservation measures. One of the most common approaches is the use of Marine Protected Areas (MPA). However, in many cases, the success of an MPA is drastically hindered through a lack of resources, capacity and/or knowledge to effectively implement management practices. To tackle these threats, to fill knowledge gaps and to empower practitioners, managers, and policy makers to effectively conserve marine mammals, the Marine Mammal Twinning has designed and created a toolkit for the inclusion of marine mammals into MPA, and other, management plans on an international scale. In addition, the Marine Mammal Twinning aims to build the technical capacities of MPA managers by sharing knowledge, expertise and good practises as well as creating a network of peers, that could aid other MPA managers. In order to drive the strong management of marine mammals, the Marine Mammal Management Toolkit contains three key components: factsheets; Self-Assessment Tool (SAT); and good practices. Factsheets: There are 23 available factsheets within the toolkit that span five critical themes that are often experienced by MPA managers, policy makers and practitioners: Management Frameworks; Addressing Activities and Threats; Research and Monitoring; Outreach and Engagement; and Management Effectiveness. Each factsheet is continually evolving along with the evolution of science concerning marine mammal conservation, ensuring that each factsheets incorporates international best practice, case studies and the latest scientific information. Self-Assessment Tool: The toolkit hosts a Self-Assessment Tool (SAT) that enables MPA managers, stakeholders and other relevant parties to assess the extent to which marine mammals are included in their respective management plans. The SAT is accessible via an interactive Excel file, and online web-based version, that guides the assessor through a range of questions that are intrinsically linked to the core themes of the factsheets. As assessors navigate through the SAT, each answer is graded and upon completion, a dashboard presents a range of results that unlocks the ability of managers to adapt and monitor the MPA in each core theme alongside a breakdown of the individual threats that are being well-managed or require attention. The SAT has been designed to be a continuous process, facilitating the monitoring and evaluation over time of the MPA. Good Practices: The Good Practices have been designed to present key examples of good practices implemented throughout MPAs and the marine environment concerning marine mammal management, MPA design and impact mitigation and monitoring. Each good practice is available to download and applied in-situ or utilised as a resource in capacity building events or workshops.

Partners

University of Iceland (Academic Institution)
CARI'MAM (Other: Partnership)
Agoa Sanctuary (Other: Management Authority)
Government of Bermuda's Department of Environment and Natural Resources (Government)
The Iroise Marine Nature Park (Other: Management Authority)
The Azores Marin Park (Other: Management Authority)
Stellwagen Bank National Marine Sanctuary (Other: Management Authority)
"Yarari" Marine Mammal and Shark Sanctuary (Other: Management Authority)
SPAW-RAC (Other: Partnership)
Ministry of Agriculture and Environment, Cape-Verde (Government)
SDGS & Targets

Conserve and sustainably use the oceans, seas and marine resources for sustainable development

By 2025, prevent and significantly reduce marine pollution of all kinds, in particular from land-based activities, including marine debris and nutrient pollution

(a) Index of coastal eutrophication; and (b) plastic debris density

By 2020, sustainably manage and protect marine and coastal ecosystems to avoid significant adverse impacts, including by strengthening their resilience, and take action for their restoration in order to achieve healthy and productive oceans

Number of countries using ecosystem-based approaches to managing marine areas

Minimize and address the impacts of ocean acidification, including through enhanced scientific cooperation at all levels

Average marine acidity (pH) measured at agreed suite of representative sampling stations

By 2020, effectively regulate harvesting and end overfishing, illegal, unreported and unregulated fishing and destructive fishing practices and implement science-based management plans, in order to restore fish stocks in the shortest time feasible, at least to levels that can produce maximum sustainable yield as determined by their biological characteristics

Proportion of fish stocks within biologically sustainable levels

By 2020, conserve at least 10 per cent of coastal and marine areas, consistent with national and international law and based on the best available scientific information

Coverage of protected areas in relation to marine areas

By 2020, prohibit certain forms of fisheries subsidies which contribute to overcapacity and overfishing, eliminate subsidies that contribute to illegal, unreported and unregulated fishing and refrain from introducing new such subsidies, recognizing that appropriate and effective special and differential treatment for developing and least developed countries should be an integral part of the World Trade Organization fisheries subsidies negotiation

Degree of implementation of international instruments aiming to combat illegal, unreported and unregulated fishing

By 2030, increase the economic benefits to Small Island developing States and least developed countries from the sustainable use of marine resources, including through sustainable management of fisheries, aquaculture and tourism

Sustainable fisheries as a proportion of GDP in small island developing States, least developed countries and all countries

Increase scientific knowledge, develop research capacity and transfer marine technology, taking into account the Intergovernmental Oceanographic Commission Criteria and Guidelines on the Transfer of Marine Technology, in order to improve ocean health and to enhance the contribution of marine biodiversity to the development of developing countries, in particular small island developing States and least developed countries

Proportion of total research budget allocated to research in the field of marine technology

Provide access for small-scale artisanal fishers to marine resources and markets

Degree of application of a legal/regulatory/policy/institutional framework which recognizes and protects access rights for small‐scale fisheries

Enhance the conservation and sustainable use of oceans and their resources by implementing international law as reflected in United Nations Convention on the Law of the Sea, which provides the legal framework for the conservation and sustainable use of oceans and their resources, as recalled in paragraph 158 of "The future we want"

Number of countries making progress in ratifying, accepting and implementing through legal, policy and institutional frameworks, ocean-related instruments that implement international law, as reflected in the United Nations Convention on the Law of the Sea, for the conservation and sustainable use of the oceans and their resources
SDG 14 targets covered

| Name | Description |
| --- | --- |
| 14.2 | <p>By 2020, sustainably manage and protect marine and coastal ecosystems to avoid significant adverse impacts, including by strengthening their resilience, and take action for their restoration in order to achieve healthy and productive oceans</p> |
| 14.5 | <p>By 2020, conserve at least 10 per cent of coastal and marine areas, consistent with national and international law and based on the best available scientific information</p> |
| 14.7 | <p>By 2030, increase the economic benefits to Small Island developing States and least developed countries from the sustainable use of marine resources, including through sustainable management of fisheries, aquaculture and tourism</p> |
| 14.a | <p>Increase scientific knowledge, develop research capacity and transfer marine technology, taking into account the Intergovernmental Oceanographic Commission Criteria and Guidelines on the Transfer of Marine Technology, in order to improve ocean health and to enhance the contribution of marine biodiversity to the development of developing countries, in particular small island developing States and least developed countries</p> |
Deliverables & Timeline

Continue to identify, develop, and improve the online Marine Mammal Management Toolkit (MMT) including the development of good practices and factsheets across five core themes to support MPA managers.

Continue to support MPA managers in the generation and/or adoption of MPA management plans and facilitate the in-situ application of the Self-Assessment Tool, for effective management.

Collate and analyse the assessments of MPAs, through the Self-Assessment Tool, to develop policy-orientated documents to guide effect MPA management for marine mammals.

Support MPA Managers throughout key marine mammal basins, through the provision of capacity building efforts and production of training materials to generate a global network of MPA managers effective considering, and protecting, marine mammals.
Resources mobilized

Financing (in USD)

US$ 349,275.00
Partnership Progress
Feedback

There are currently no comments. Please log in to comment.
False
Action Network
Timeline
01 January 2020 (start date)
31 December 2023 (date of completion)
Entity
Ocean Governance EU-Funded project
SDGs
Other beneficiaries
MPA Managers Policy Makers Anyone interested in the conservation of marine mammals
Ocean Basins
Global, North Atlantic, South Atlantic
Communities of Ocean Action
Marine and coastal ecosystems management, Scientific knowledge, research capacity development and transfer of marine technology
More information
Countries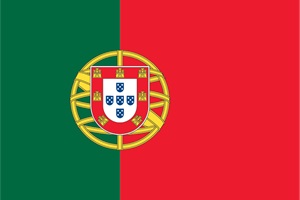 Ibero-American Network of Life Cycle Assesment

Contact Information