The Conservation and Management of Sea Turtles within Fijian Waters
Description

Description

The objective of this voluntary commitment is to formulate regulation on the conservation of sea turtles and fully implement the National Sea Turtle Recovery Plan.

Five of the seven species of sea turtles are present in Fijian Waters. These are Hawksbill turtle, Green turtle, Loggerhead turtle, Leatherback turtle and the Olive Ridley turtles. Sea turtles have a strong connection to the culture and traditions of the Fijian people. There have been severe declines in the numbers of sea turtles found in Fiji over the last three decades. However, some recovery levels for each stock have been recorded after three different Moratoriums had been placed on sea turtles since 1985, and the Fiji Sea Turtle Recovery Plan had been implemented from 2010. The current Sea turtle moratorium expires at the end of 31 December, 2018.

The Fijian Government, together with its partners, will continue to work towards the conservation and management of these highly endangered and iconic sea turtle species, which will focus on strengthening stakeholder participation, and working to implement the Sea Turtle Recovery or Rebuilding Plan- which should run until 2030. The declaration of the voluntary commitment by the Fijian Government would ensure that sea turtle conservation regulations are promulgated and implemented effectively. The proposed regulation would also take into account key factors such as reducing marine pollution (particularly plastics released across the oceans, coastal seas and coral reef ecosystems), and the protection of nesting areas (beaches) and foraging ground. An allowable annual quota will be established for each of the four geographical divisions for cultural harvest purposes for local iTaukei communities only. Enforcement and implementation will be monitored by the Ministry of Fisheries and other government institutions. The SPREP Turtle Action Plan would also be implemented, as outlined within the National Sea Turtle Recovery Plan.


Partners

Government: Ministry of iTaukei Affairs, Department of Environment, Ministry of Foreign Affairs and Ministry of Education

NGOs: Wildlife Conservation Society, World Wildlife Fund for Nature, Partners in Community Development, Mamanuca Environment Society
Private Sector: Resort Owners

Academic Institutions: University of the South Pacific (USP)

Other organisations: Secretariat of the South Pacific Regional Environment Programme

SDGS & Targets

Conserve and sustainably use the oceans, seas and marine resources for sustainable development

By 2025, prevent and significantly reduce marine pollution of all kinds, in particular from land-based activities, including marine debris and nutrient pollution

(a) Index of coastal eutrophication; and (b) plastic debris density

By 2020, sustainably manage and protect marine and coastal ecosystems to avoid significant adverse impacts, including by strengthening their resilience, and take action for their restoration in order to achieve healthy and productive oceans

Number of countries using ecosystem-based approaches to managing marine areas

Minimize and address the impacts of ocean acidification, including through enhanced scientific cooperation at all levels

Average marine acidity (pH) measured at agreed suite of representative sampling stations

By 2020, effectively regulate harvesting and end overfishing, illegal, unreported and unregulated fishing and destructive fishing practices and implement science-based management plans, in order to restore fish stocks in the shortest time feasible, at least to levels that can produce maximum sustainable yield as determined by their biological characteristics

Proportion of fish stocks within biologically sustainable levels

By 2020, conserve at least 10 per cent of coastal and marine areas, consistent with national and international law and based on the best available scientific information

Coverage of protected areas in relation to marine areas

By 2020, prohibit certain forms of fisheries subsidies which contribute to overcapacity and overfishing, eliminate subsidies that contribute to illegal, unreported and unregulated fishing and refrain from introducing new such subsidies, recognizing that appropriate and effective special and differential treatment for developing and least developed countries should be an integral part of the World Trade Organization fisheries subsidies negotiation

Degree of implementation of international instruments aiming to combat illegal, unreported and unregulated fishing

By 2030, increase the economic benefits to Small Island developing States and least developed countries from the sustainable use of marine resources, including through sustainable management of fisheries, aquaculture and tourism

Sustainable fisheries as a proportion of GDP in small island developing States, least developed countries and all countries

Increase scientific knowledge, develop research capacity and transfer marine technology, taking into account the Intergovernmental Oceanographic Commission Criteria and Guidelines on the Transfer of Marine Technology, in order to improve ocean health and to enhance the contribution of marine biodiversity to the development of developing countries, in particular small island developing States and least developed countries

Proportion of total research budget allocated to research in the field of marine technology

Provide access for small-scale artisanal fishers to marine resources and markets

Degree of application of a legal/regulatory/policy/institutional framework which recognizes and protects access rights for small‐scale fisheries

Enhance the conservation and sustainable use of oceans and their resources by implementing international law as reflected in United Nations Convention on the Law of the Sea, which provides the legal framework for the conservation and sustainable use of oceans and their resources, as recalled in paragraph 158 of "The future we want"

Number of countries making progress in ratifying, accepting and implementing through legal, policy and institutional frameworks, ocean-related instruments that implement international law, as reflected in the United Nations Convention on the Law of the Sea, for the conservation and sustainable use of the oceans and their resources
SDG 14 targets covered

| Name | Description |
| --- | --- |
| 14.2 | <p>By 2020, sustainably manage and protect marine and coastal ecosystems to avoid significant adverse impacts, including by strengthening their resilience, and take action for their restoration in order to achieve healthy and productive oceans</p> |
| 14.4 | <p>By 2020, effectively regulate harvesting and end overfishing, illegal, unreported and unregulated fishing and destructive fishing practices and implement science-based management plans, in order to restore fish stocks in the shortest time feasible, at least to levels that can produce maximum sustainable yield as determined by their biological characteristics</p> |
Deliverables & Timeline

A National Sea Turtle Conservation Regulation would have been endorsed, and implemented by the national partners.

Double the number of nesting females both Green and Hawksbill sea turtles from the current low nesting females (less than 700 nesting females).

Fiji will restore its natural population of sea turtles, particularly for the three main species of sea turtles, which are Hawksbill, Green and Loggerhead; and the overall sea turtles population has recovered by at least 60% of original stocks (i.e. Hawksbill and Green sea turtles species to reach at least 3,000-4,000 adults/semi B adults).
Resources mobilized

Other, please specify

Funds: Funds will be secured through grant programs, and the budget of the Ministry of Fisheries.

Staff / Technical expertise

Ministry of Fisheries. Wildlife Conservation Society (WCS), World Wildlife Fund (WWF), trained Fish wardens. Additional Funding and Technical support would be provided by the Secretariat of the South Pacific Regional Environment Programme, and other fundi
Partnership Progress
Feedback

There are currently no comments. Please log in to comment.
False
Action Network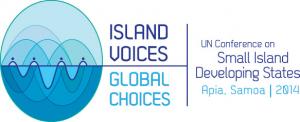 Timeline
01 July 2017 (start date)
01 December 2030 (date of completion)
Entity
Ministry of Fisheries, Fiji
SDGs
Other beneficiaries
1) General public
2) Fijian marine environment
Communities of Ocean Action
Marine and coastal ecosystems management, Coral reefs
Website/More information
N/A
Countries

Contact Information