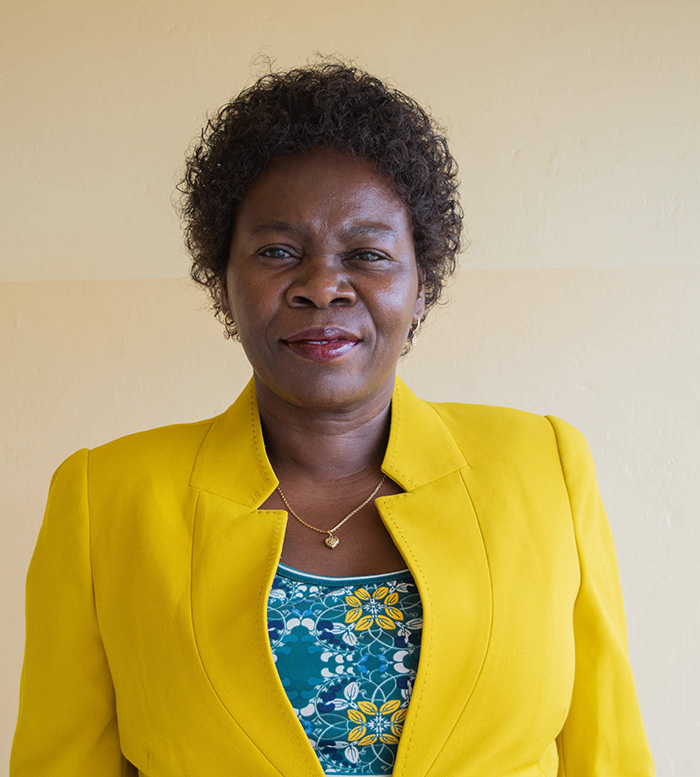 Ms. Nyovani Janet Madise
Director of Development Policy and also Head of the Malawi office of the African Institute for Development Policy (AFIDEP)
Nyovani is Director of Development Policy and also Head of the Malawi office of the African Institute for Development Policy (AFIDEP). Her work at AFIDEP focuses on research to accelerate the achievement of the Sustainable Development Goals and promoting the use of evidence among African decision-makers for the formulation of strong development policies and programmes.   
Nyovani has a degree in Mathematics and Economics from the University of Malawi; MSc and PhD in Social Statistics from the University of Southampton and Doctor of Science (Honoris Causa) from the University of Aberdeen. She worked for about 25 years at the University of Southampton until 2018. She held roles such as: Professor of Demography and Social Statistics; the University's lead for Equality, Diversity, and Inclusivity; Associate Dean (Research); Deputy Head of School; and Director of the University's Public Policy Unit. Nyovani previously worked in Kenya and at the University of Malawi. Nyovani is Vice-President and President-elect of the Union of African Population Studies.
Nyovani sits on many boards including: Plan International Inc; Liverpool School of Tropical Medicine; AmplifyChange; the Population Council; UKRI's GCRF; NIHR's Global Health Research programme, and NWO-Wotro Sexual and Reproductive Health and Rights programme.