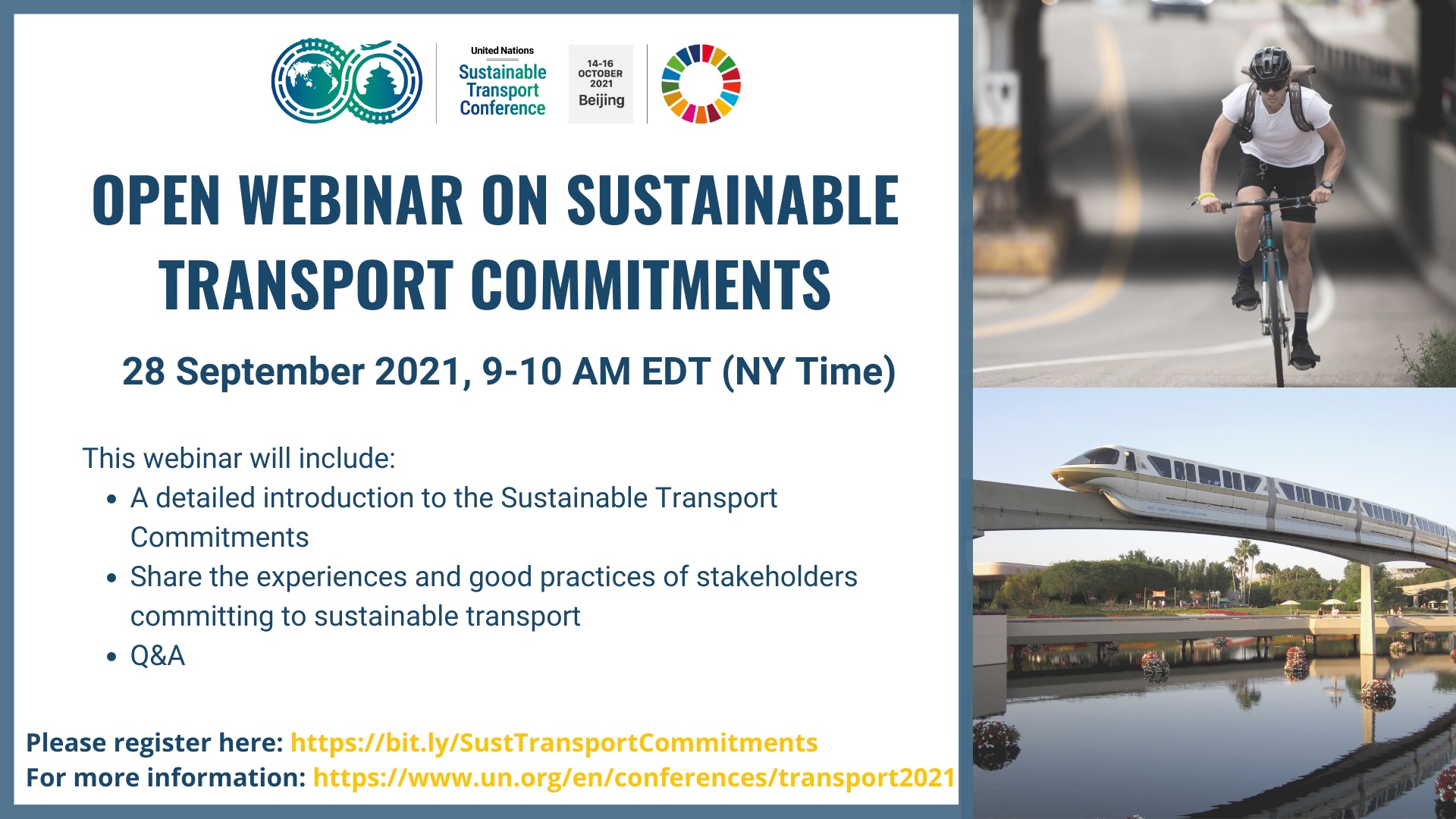 The second United Nations Global Sustainable Transport Conference will take place from 14 to 16 October 2021 in Beijing, China. An important part of the Second United Nations Global Sustainable Transport Conference will be voluntary commitments, partnerships and other initiatives that seek to raise ambition on sustainable transport from member States, UN system entities, the private sector, local and regional governments, and other stakeholders. 
As part of the preparatory process for the Second Global Sustainable Transport Conference, an open webinar on the Sustainable Transport Commitments will be organized on 28 September 2021, from 9:00-10:00 AM EDT (NY time). The open webinar will include a detailed introduction to the Sustainable Transport Commitments, share the experiences and good practices of stakeholders that are committing to sustainable transport, and leave room for a Q&A where participants have the opportunity to ask guidance on the creation and registration of their Sustainable Transport Commitments. 
This webinar will be held fully virtually. Access to the online event will be provided to all pre-registered participants.
REGISTER HERE. 
Deadline for registration: 27 September 2021 (noon EDT).
For more information on the Conference, please visit the website: https://www.un.org/en/conferences/transport2021. 
Please, register for the Open Webinar on Sustainable Transport Commitments here. The deadline for registration is 27 September (noon, EDT).
Please find the concept note and programme under the 'documentation' tab.